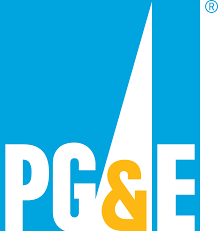 Nearly 200,000 PG&E customers in California remain without power on Friday afternoon as the utility works to restore service after widespread intentional shutoffs to prevent wildfires, PG&E officials said.
A total of 738,000 PG&E customers' power was shut off across Northern California on Wednesday and Thursday as a preventative measure because of windy, dry conditions that could lead to wildfires. Poorly maintained power lines have sparked catastrophic wildfires in California the last two years. Shifting weather patterns on Thursday and Friday led PG&E to declare all clear for most of the 35 affected counties, with only portions of Kern County with the preventative shutdown still in effect.
However, PG&E is still working on restoring power across the state and has to make repairs to some areas where lines were damaged during the windy weather. As of about noon on Friday, PG&E had found 23 places where equipment was damaged in the areas affected by the shutoffs.
Crews have restored power 543,000 customers. That includes 86 percent of affected customers in Alameda County, 95 percent in Contra Costa County, 80 percent in Marin County, 75 percent in Napa County, 86 percent in San Mateo County, 94 percent in Santa Clara County, 96 percent in Solano County, and 78 percent in Sonoma County, utility officials said. PG&E crews will continue restoring power throughout Friday.