On the evening of Wednesday, Oct. 2, Sarah Ward, a speech and language pathologist with 25 years of experience, spoke to an audience of around 80 attendees at the Ellen Driscoll Theater. The event, the second in the eighth season of the Piedmont Education Speaker Series, headlined "Developing Executive Function Skills," was as engaging as it was hilarious.
A popular and engaging speaker
Parents smiled knowingly or chuckled as Ward energetically moved around the stage, using props and replaying all-too-familiar scenes of children dragging themselves out of bed or forgetting their cleats as they prepare for soccer practices.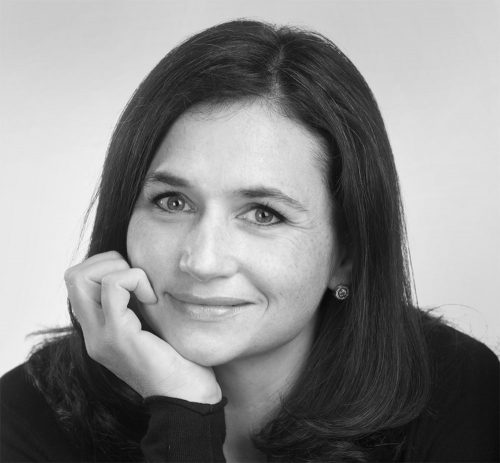 This was Ward's second time as a guest presenter for PUSD; she spoke in 2016 and had been well-received then as well. Her talk on Wednesday focused on bringing tools and heightened awareness to parents as they help their children develop independent executive function skills.
Defining Executive Functioning
Executive function is the ability to create a mental image of oneself in a future space and time. In order to achieve a future goal, the skill involves imagining how one is moving through that space and what the volume of time one has.

"Our goal is to always help people develop a new understanding of what executive function is," said Ward, noting that it goes beyond simply helping a child get a backpack or morning routine organized. In fact, in an article titled "Staying a Beat Ahead" co-authored by Ward and Kristen Jacobsen (the co-director of the Cognitive Connections Executive Function Practice where Ward practices), they note that checklists made by parents for children are not helpful in creating the necessary mental imagery and the nonverbal working memory required for executive function.
According to Ward, children with executive function challenges generally experience only two concepts of time: the "now" and "not now." The challenge for parents is to help their child visualize themselves in the future, by what she calls "mind-miming" — going through the motions of a future activity in one's mind.

In order to be a "mind mime," individuals must develop situational intelligence, also known as situational awareness. Situational intelligence, and the communication that develops from having it, is key when it comes to crisis management and intervention, according to a Wired article.

"Situational intelligence is where you are constantly aware of where am I, what time is it? What do I need? What's my job right now?," said Ward.

Ward referred to two different kinds of working memory in her talk: verbal working memory and non-verbal working memory. According to Ward, executive function always starts with non-verbal working memory.

"It starts with this mental thought bubble of envisioning yourself in a future space and time," said Ward. "Generally kids don't practice that working memory as much as we would like them to."

Ward suggested imaginary play as one of the most important catalysts in building executive function in children. Many of us remember the scene or have been there ourselves: putting out pretend fires with toy fire trucks, hosting elaborate tea parties or building the world's "tallest" skyscraper.

Challenges to executive functioning
Ward pinned down technology as one of the causes of modern executive function challenges. "The problem is that technology gives [children] the visual imagery," said Ward. "They don't have to create it. When you're on a device and you're tapping and you're swiping, what you're not doing is the gesture of the action itself to develop the motor planning for those kinds of activities."

Why analog clocks are important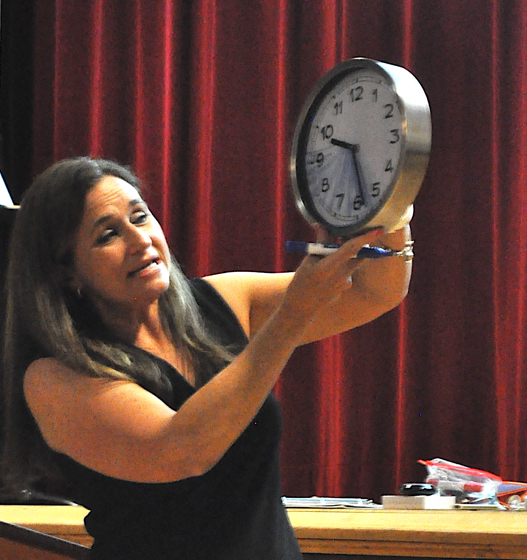 Using an analog clock can help build self-awareness, serve as a visual marker of passing time, and help a child determine if they have used time effectively.

"The reason why drawing on the clock is so powerful is that it's not just about time, it's that you're developing the gesture and movement of time," said Ward. "I'm picturing where I need to be within that volume of time. 

Children can also make note if they've had any "time robbers," like daydreaming or distractions like the Internet. "We want the child to ultimately be drawing on the clock themselves," said Ward. "There's so much value in making time truly visible instead of just making verbal statements about time."

Ward and co-founder Kristen Jacobsen's program is called 360 Thinking Executive Function Program. It is based in Concord, MA. Visit their website at: efpractice.com.