The following alert was sent out to Alameda County residents on Monday, September 23 at approximately 1:45 pm:
This is an AC Alert advisory message from Alameda County. The National Weather Service issued a Red Flag Warning for this week due to high winds and dry conditions. The East Bay Hills have been identified as an area of particular concern.
From the National Weather Service:
Highs on Tuesday and Wednesday ranging from the upper 80s to low 100s
Winds will be gusty north to northeast, sustained 10 to 25 mph with gusts 30 to 35 mph locally
Humidity will be very low
Fire Weather Watch in effect from 9 PM Monday to 5 AM Wednesday.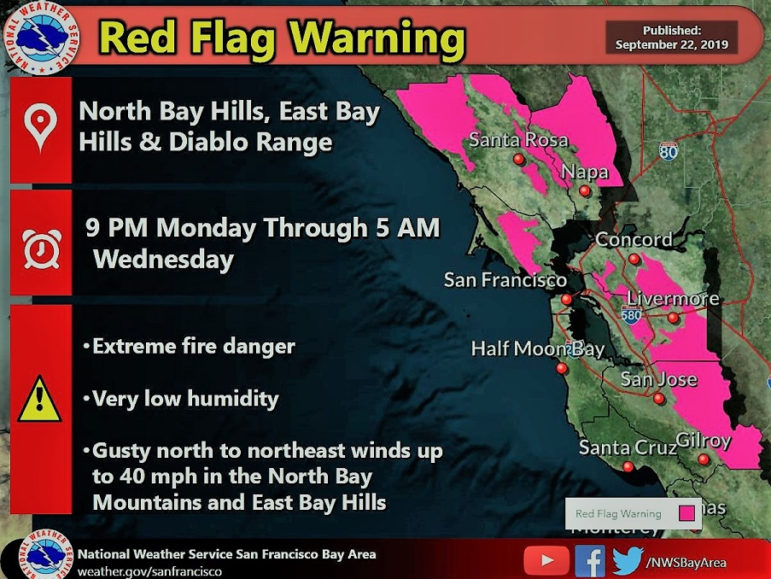 For more info, visit AC Alert .