The Highlanders fell in an epic five-set match, 23-25, 25-23, 25-23, 17-25, 10-15, against the Yellowjackets on September 26.
For Piedmont, it was a case of "What might have been." The Highlanders played a strong early match, going up two sets to one, but Berkeley finished stronger.
"Honestly, we have a hard time finishing out games and I think that just comes from practice," Piedmont's Daniela Skov said. "A lot of the starting players, we just got really winded. You do really well and win two sets but then you've got to realize that the third game is not going to come that easy and you've just got to find a way to get it done. That's one of the things we're working on as a team is finishing out matches. That's one of the toughest parts of the game but we're working on it and every game we're getting better."
Said Highlanders coach Daron True, "The girls came prepped, ready to fight tooth-and-nail, and they fought tooth-and-nail in each set."
Julia Prager (13)

Colby Francis

Molly Harrison (serving) and Logan Thiel
True said that he expects his team to be battling with Berkeley for second place in the West Alameda County League behind San Leandro. The tightness of the match indicates that the Highlanders and Yellowjackets are close. However, the way Berkeley hit in the final two sets seems to indicate that the Yellowjackets have a bit more in their power game.
"I know (Berkeley coach James Manuel), I've coached with James before, he knows how to pick apart a defense. He started finding the holes in our defense towards the end and he pulled out all the stops. His outsides started hitting line, they hadn't hit line all game, they started tipping more going into the donut."
Manuel was effusive with his praise of the Highlanders.
"They're a phenomenal team," he said. "They were hustling, they kept our girls on our toes, they were also blocking well. They put a great team together over there."
Daniela Skov

Molly Harrison (left) and Ruby Shaffer

Jace Porter
Berkeley has been sailing through the early season, building a 17-2 overall record with both losses coming at tournaments. The Yellowjackets are now 2-0 in WACL play. Piedmont is 3-2 in the WACL.
Skov had a great night, recording 17 kills with five blocks and three aces.
"As our outside hitter, she demands a lot of balls, she demands a lot of blocks from other teams and she tends to hit through them," True said. "She is the player who will sacrifice her body. That kind of heart, that kind of leadership is demanded from Dani, day-in and day-out."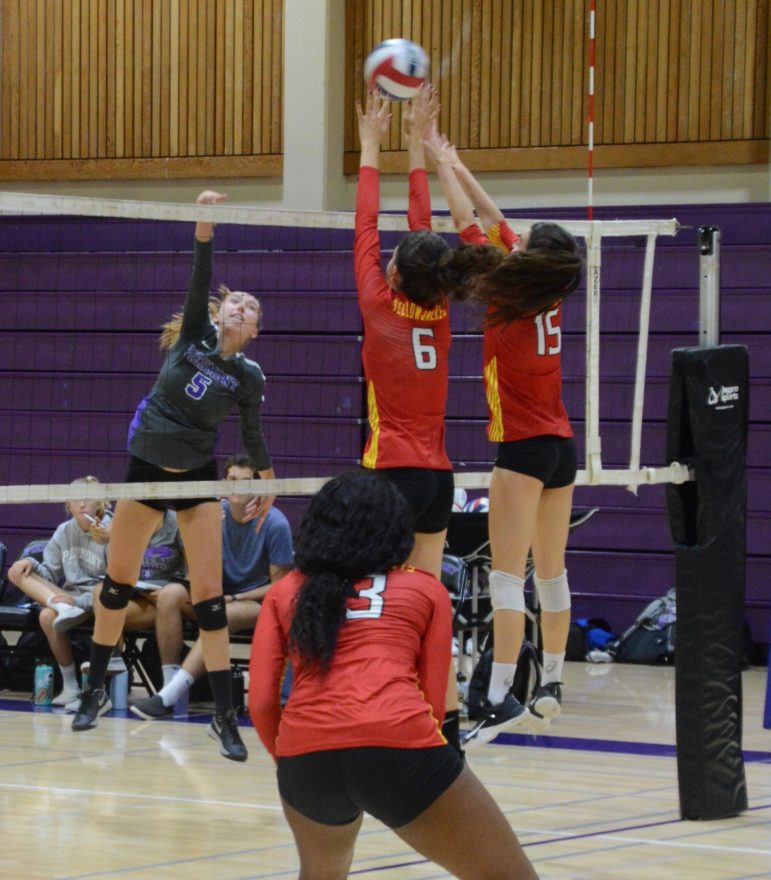 Jace Porter had six kills and a block for Piedmont. Kate Goldberg had six kills, three aces and a block.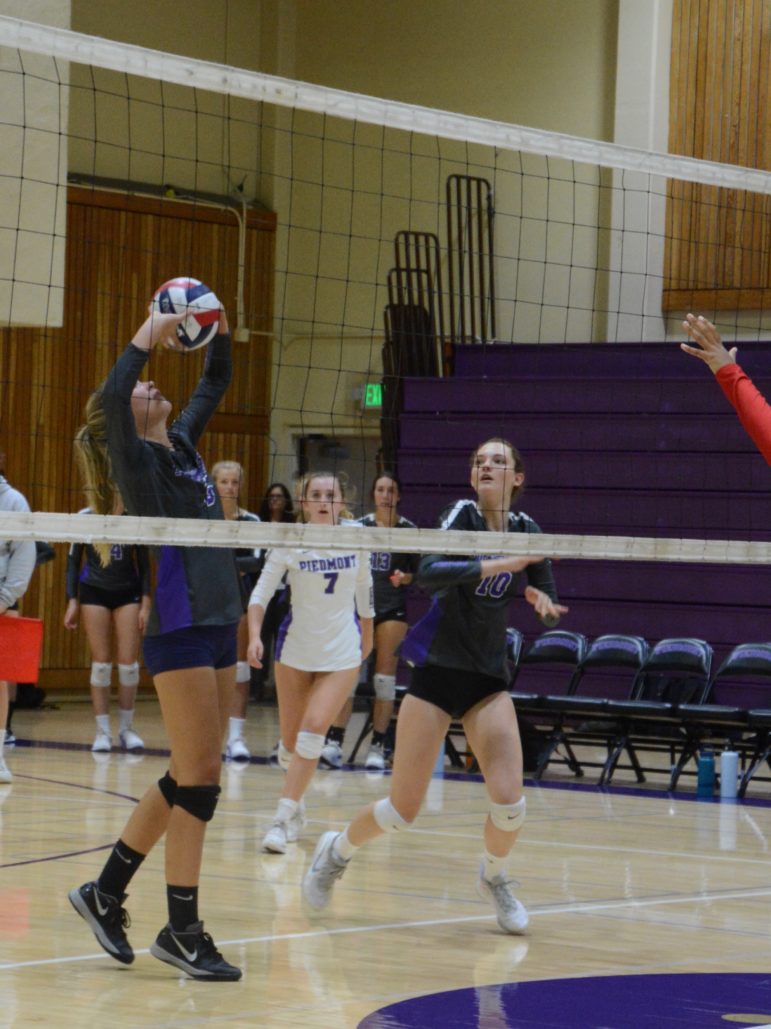 Piedmont next plays at Alameda on October 2.
Photos by Devon O'Shaughnessy