The Highlanders suffered their first loss of the West Alameda County League season on September 19, falling to San Leandro, 25-12, 25-15, 25-21.
"They are one of the better teams in the league," Piedmont coach Daron True said. "We rose to the occasion in the third set."
Ruby Shaffer had five kills and a block in the match against San Leandro.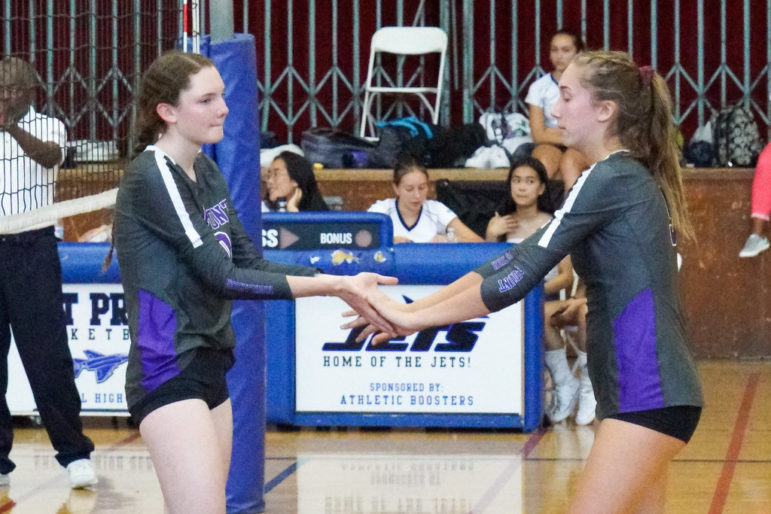 The Highlanders had opened league play with wins over Encinal and Hayward. On September 12, Piedmont defeated Encinal on the road, 25-18, 20-25, 25-17, 25-18. Daniela Skov had 12 kills and four aces against the Jets. Molly Harrison had seven kills and two aces.
Molly Harrison (15)

Daniela Skov
On September 17, the Highlanders hosted Hayward, winning 25-10, 25-7, 25-12. Jace Porter had eight kills and two aces for Piedmont. Shaffer had six kills and four blocks.
Jace Porter

Katie Goldberg (6)

Sophie Nevis (14) and Jace Porter
"Overall, we're making strides," True said. "I think San Leandro was a wakeup call. We've got competition and we're not going to stomp everyone in league. It was humbling."
But True said the improvement throughout the match gave him hope that the Highlanders can get a different result when the Pirates come to Piedmont later in the season.
"Absolutely, it's a positive," he said. "When we talked at the end, 'You guys played better, we scored more points.' It was kind of that a-ha moment. Yeah, the outcome wasn't ideal, but it was a close match in that last set. Home court could be different."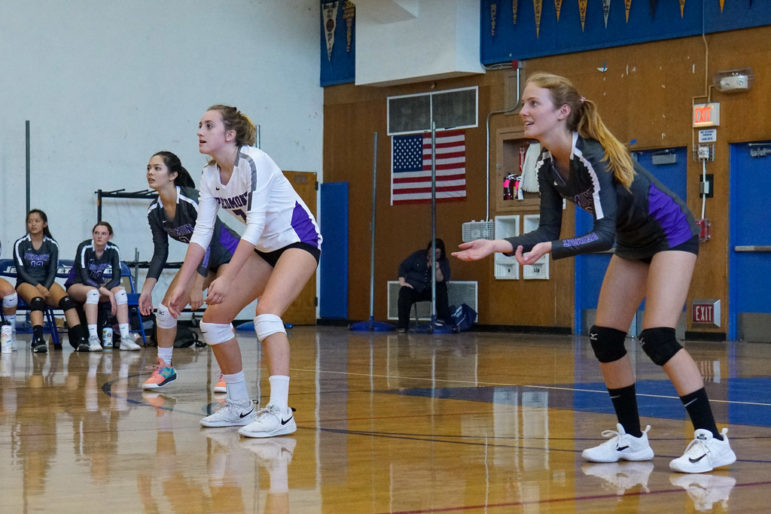 True said libero Colby Francis has been playing well for the Highlanders.
"She's really stepping into a role as a leader," True said. "Setting the standard for the level of play I want to see. She's just doing everything that we need her to do as our libero."
True also said that hitter Molly Harrison and blocker Ruby Shaffer have been leading the attack and the defense for Piedmont. Getting blocks and tips up front is a key for Piedmont's offense, the coach said.
Photos by Jeff Porter