The Highlanders dropped their match against a seasoned Castro Valley High squad on September 19 at Redwood Canyon Golf course. The score was 235-315.
The rotation featured the "core four" of Emily Adams and Madeline Schaefer, both of whom shot 57; Alyssa Moore, who carded a 66; and Madeleine Meaux, who shot 69. First years Aryana Fisher and Krysta Tsukahara rounded out the starting six, shooting 66 and 70, respectively.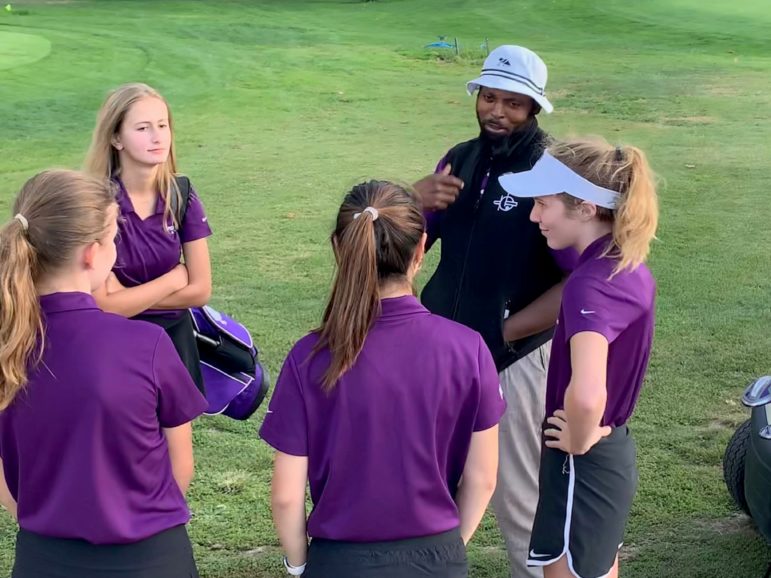 The fall golf season is nearing the halfway point. The team chose captains last week, with juniors Emily Adams and Maddy Schaefer earning the honors.
"We're getting down to crunch time" said coach Howard Oliver. "We have our captains, we know who's available the rest of the season. We have a foundation. Now it's on me to keeping coaching and the players to keeping playing. We will continue to improve if we trust the process."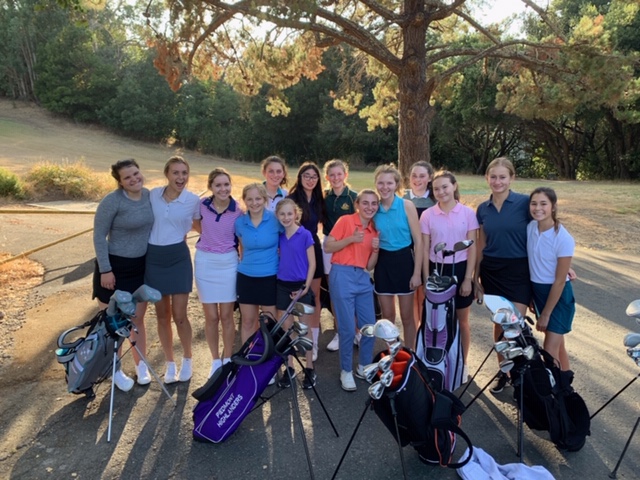 Piedmont will be back in action on September 25 against Alameda at Chuck Corica Park and September 26 against Mt. Eden and Arroyo at Skywest Golf Ccourse in Hayward.
Photos by Danea Adams