The Highlanders hosted their home opener on September 9, finishing in 3rd place against perennial talent Alameda High School, Arroyo, and Mt. Eden at Claremont Country Club.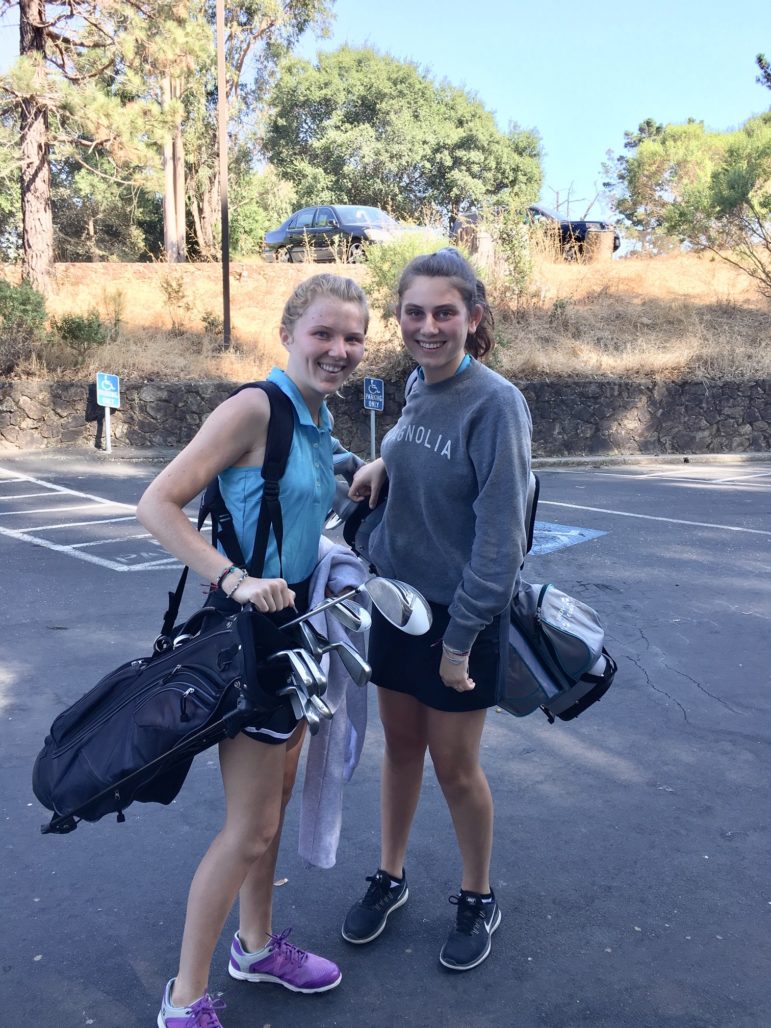 Piedmont's core four scored lowest, with juniors Emily Adams shooting 56, Maddy Schaefer 55, Alyssa Moore 64, and Madeleine Meaux 60. They were joined by first years Krista Tsukahara and Aryana Fisher, both of whom shot 65, in their first starts.
Maddy Schaefer

Madeleine Meaux
The competition was strong and the golf course demanded the player's focus. Medalist honors on the day went to Penny Chai of Alameda with a score of 41.
"I'm happy our players got to see what the competition looks like", said coach Howard Oliver. "Now we can shape the identity of our program. We are a young team, watch us grow."
The Highlanders get right back to work with a match against Bishop O'Dowd on Thursday at 3 pm at the Metropolitan Golf Links in Oakland.
Photos by Devon O'Shaughnessy