Piedmont High School's football team ran into a buzz saw on September 13, losing at home to Salesian, 55-21. After falling behind 42-0 in the first half, the Highlanders scored the next 21 points to make a game of it. Piedmont fell to 2-2 on the season.
"Salesian came out on us and we couldn't recover," Piedmont coach Jerome Johnson said. "I would say we didn't play well."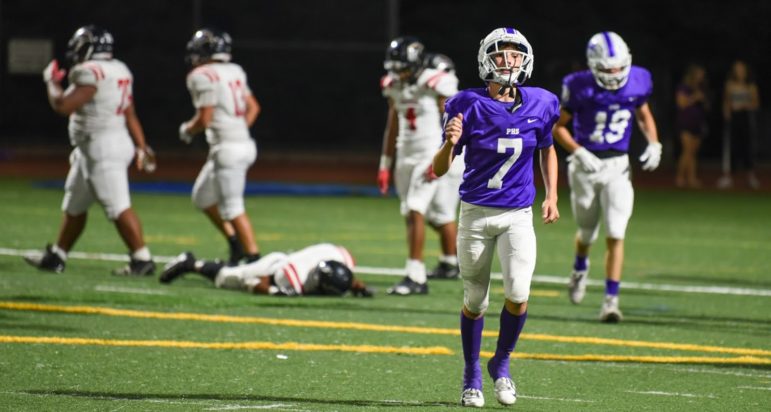 Nicky Allen-Goix rushed for 131 yards and two touchdowns for Piedmont.
The Pride (3-1) jumped out to a 42-0 lead in the first half. Cal Barna threw a 22-yard touchdown pass to Alex Hilton late in the first half to get the Highlanders on the board.
Barna completed four of nine passes on the night for 47 yards with an interception to go along with the touchdown.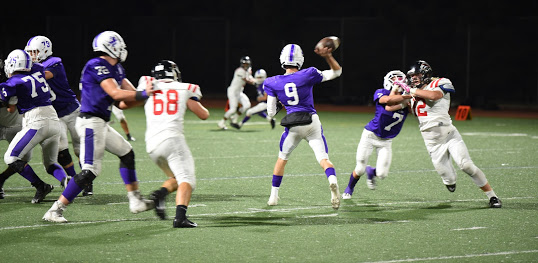 In the second half, Allen-Goix scored on runs of 57 and 39 yards.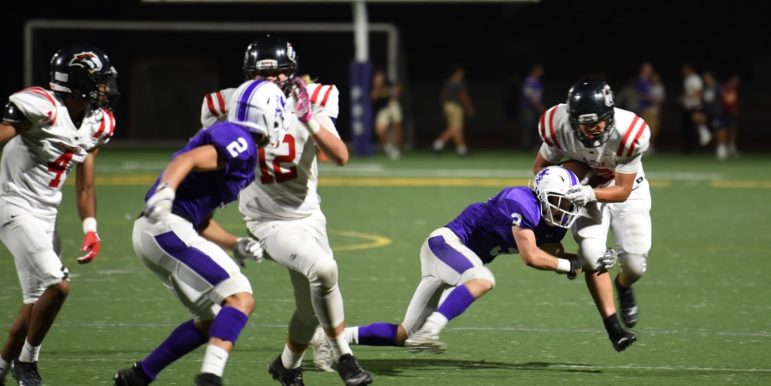 "Our running game, it just took a hit until the second half and we got a little bit going," Johnson said. "By the time we got it going, the game was out of hand mentally. We were outmanned on the defensive line. I think they were just a little bit stronger."
Next up for the Highlanders is an away game at Lincoln-San Francisco on September 21 at 2 pm.
Photos by Todd Marshburn