Piedmont High School's football team improved to 2-1 on the season with a 31-6 win over visiting Menlo School-Atherton on September 6.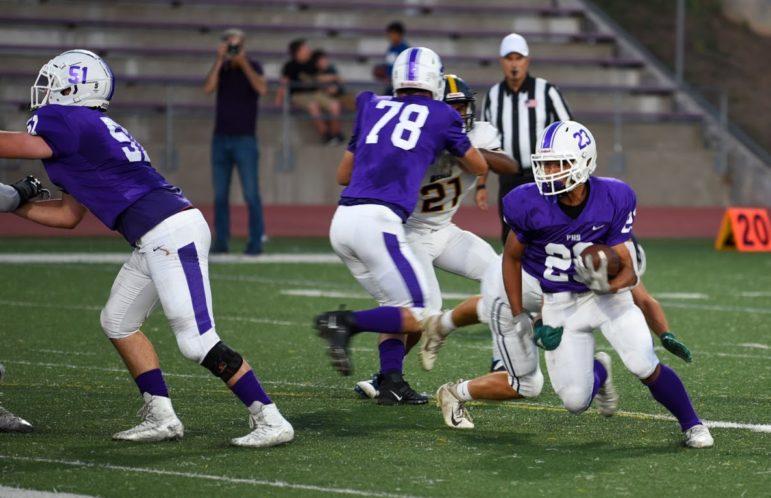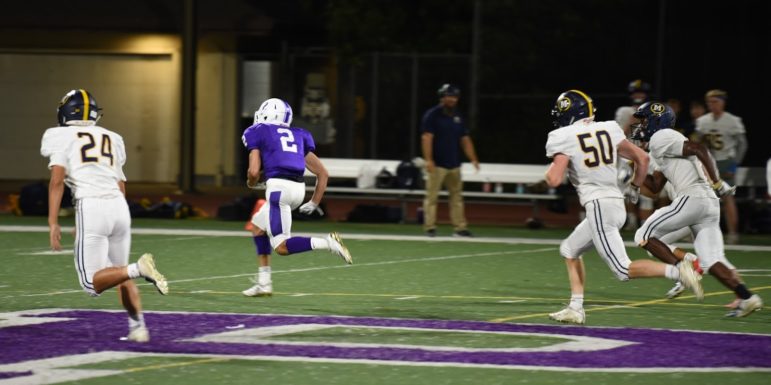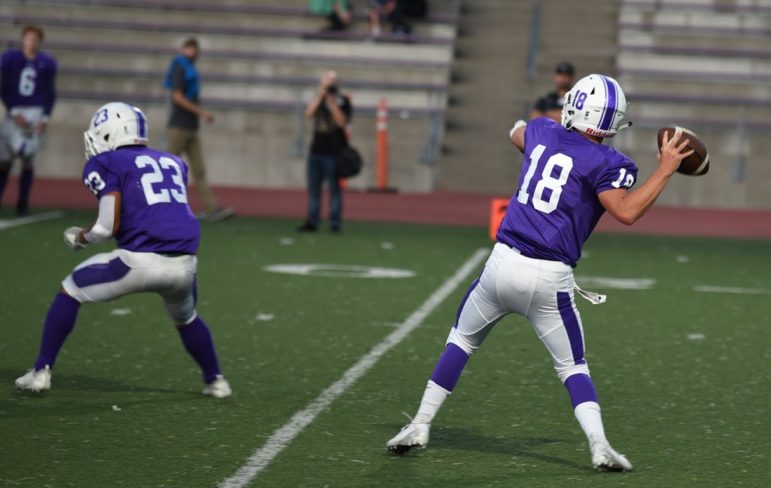 The Highlanders were strong on both sides of the ball. Junior Brian Cain ran for 109 yards and two touchdowns on 19 carries. Junior quarterback Tommy McNeil connected on a 62-yard touchdown pass to junior Alex Hilton. Junior Ben Marshburn returned an interception 70 yards for a touchdown. And the defense, led by linemen senior Patrick Selna and junior Andy Melian, combined for seven sacks of Knights quarterbacks Kevin Alarcon and Justin Sellers.
"I think every week we're taking different steps in the right direction," Piedmont coach Jerome Johnson said. "I admire their resilience. Their football IQ is getting better and better every week. At the beginning they had to process it. Now they read and react."

Alarcon and Sellers combined to complete just eight of 32 passes on the night. Marshburn's return almost matched Alarcon's total passing yardage in the game (72).
"Menlo was 90 percent passing, 10 percent run," Johnson said. "We knew that was a big part of their offense. We may not have the top-end speed, but we have athletes. If you put him in a position where he has to throw into a tight window, it makes a huge difference. When you push that pocket, it's going to collapse and he has nowhere to go."
Johnson added that the Highlanders' game plan was to force both quarterbacks to have to throw into tight windows. Piedmont succeeded.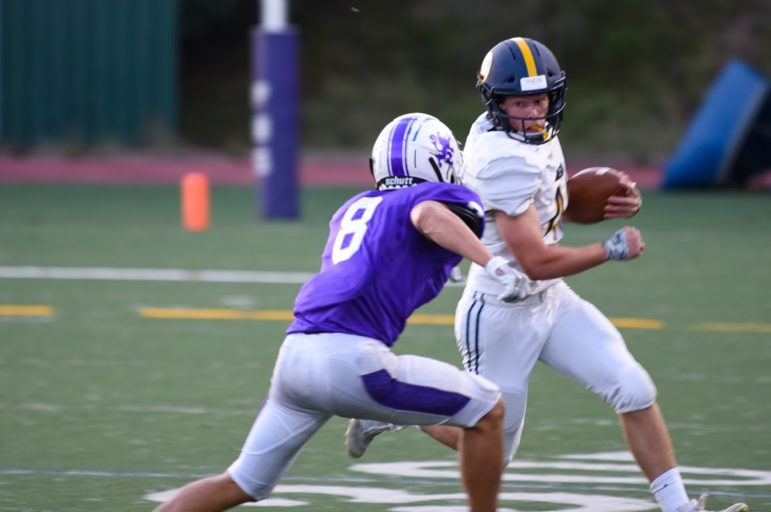 After a scoreless first quarter, the Highlanders were forced to punt early in the second period. Jaden Richard muffed the punt for the Menlo School, and senior David Kisieu recovered for Piedmont. One play later, Cain ran the ball in from the 12.
On the Highlanders' next possession, McNeil and Hilton hooked up for their big play. The throw was a short one to the right flat, but Hilton split the defenders and took off for the score. Marshburn kicked a 32-yard field goal late in the half to make it 17-0.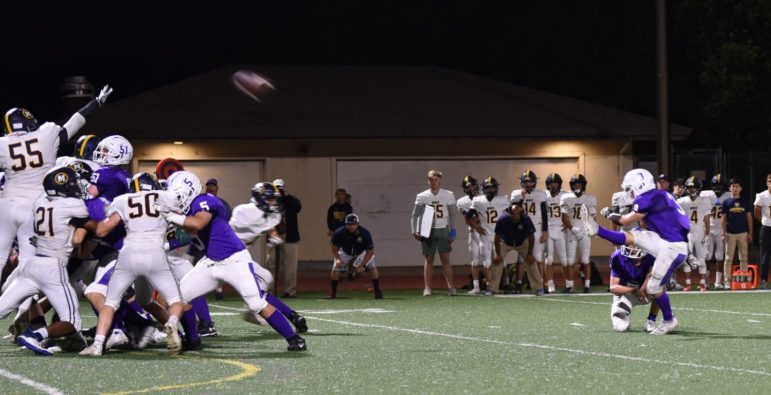 Marshburn's interception made it 24-0 in the third quarter. Cain scored on a 33-yard run late in the quarter to up the lead to 31-0.
Samson Axe scored on a 32-yard run for Menlo School (1-1) in the fourth quarter.
Highlanders cheer team

Piedmont fans
Next up for Piedmont is Salesian, which will come to Witter Field on September 13. Kickoff is scheduled for 7 p.m.
Photos by Todd Marshburn