As part of the Giving Campaign launch week celebration, 100 parents new to the Piedmont Unified School District were welcomed at PEF's annual New Parent Party. Attendees enjoyed meeting and mingling with other new parents, and had the opportunity to meet School Superintendent Randy Booker.
Eileen Kwei, PEF board chair, spoke about PEF's mission to provide sustained financial support to Piedmont schools through fundraising and community engagement, and the vision of a school district that has the resources needed to provide students with an outstanding education in a supportive and inclusive environment. Third-grade teacher (and PUSD parent) Kelly Wallis spoke about why she loves being both an educator and a parent here in Piedmont.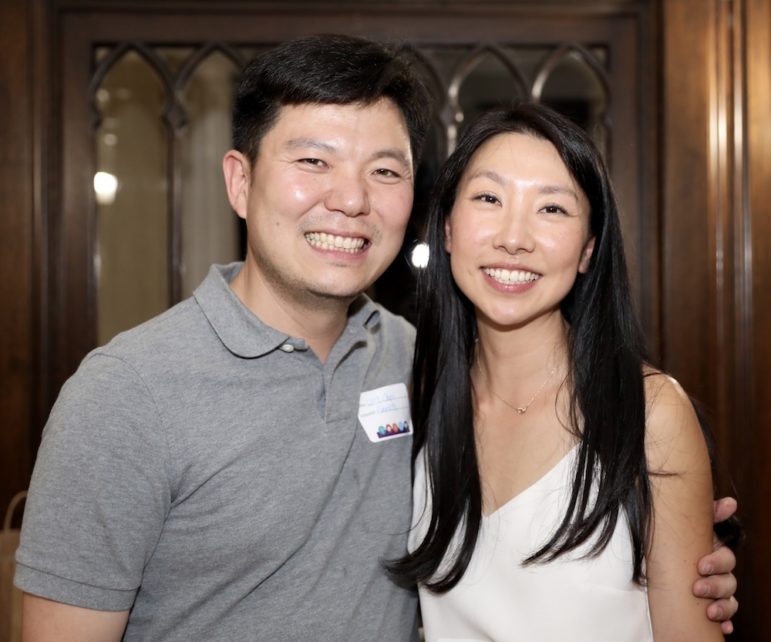 The event was graciously hosted by Ina Kim and Will Choi (pictured above) for the 3rd year in a row, in their historic Piedmont home once owned by the Ghirardelli family.
---
Photos by Jane Violich