Piedmont High School cross country coach Jeanine Holmlund was more than happy on September 7 in Golden Gate Park. Two races were held for both boys and girls varsity, with teams divided into the races randomly. Holmlund had just watched her girls' team take second in the Varsity 2 race at the Lowell Invitational.
"That was as much surprising as amazing," Holmlund said. "I didn't know what to expect today. It feels like our good old days. When I first arrived with our team we had Sophia Mills, Emma Seevak, Addie McCracken. That group. That's what this felt like today."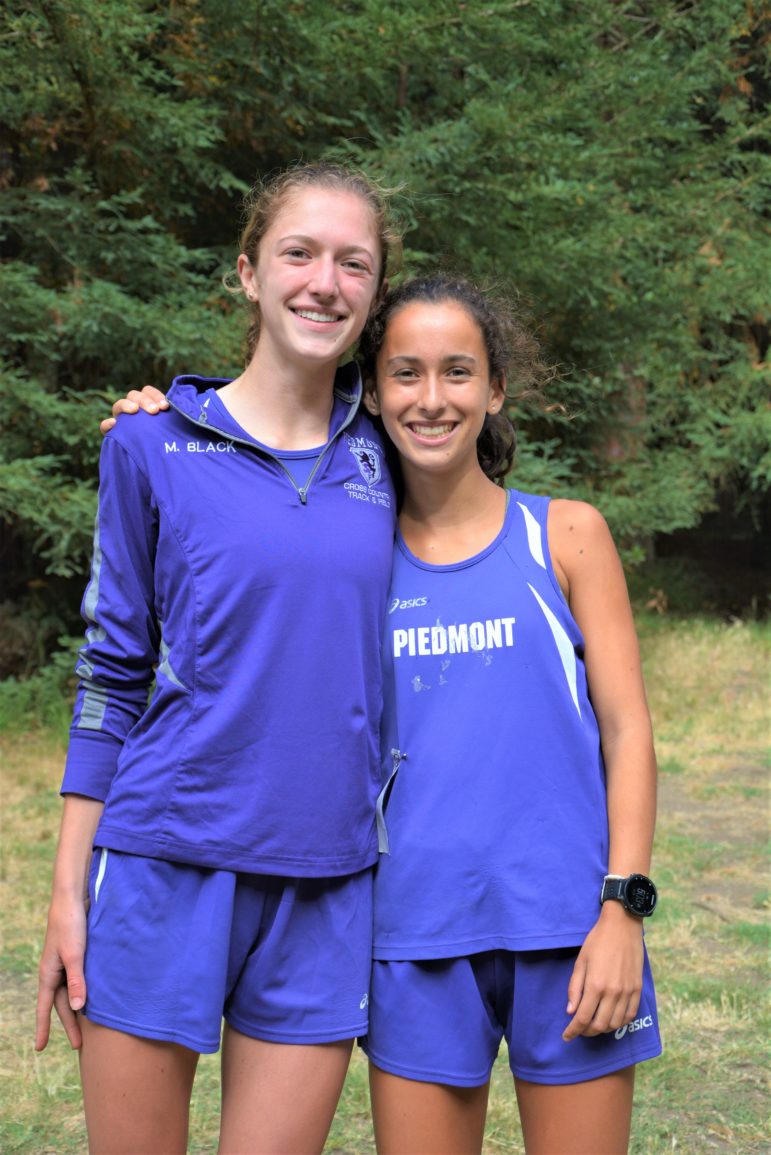 Senior Sophia Zalewski led the way, finishing fourth overall in 16 minutes, 57.7 seconds. Miliana Perez of Clovis-North won the race in 16:39.7. Senior Maggie Black was Piedmont's next runner, coming in 15th overall (13th for scoring purposes) in 18:16.9. Junior Aya Troyer and sophomore Ellie Black were 24th and 25th, at 18:34.9 and 18:37.7, respectively.
Sophomores Mara Lovric came in 39th in 19:02.0, Adri McAuliffe 48th in 19:12.4, and Molly McWeeny 66th in 19:58.9.
"We are really working hard to get the group together in what we call our purple train," Holmlund said. "They are really getting that flow together. I just think its going to get better."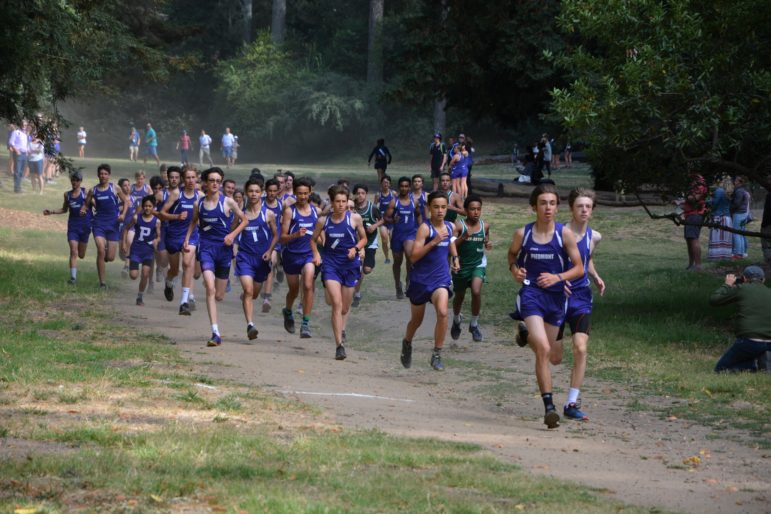 Zalewski said her run was good.
"I was planning to go out kind of slow to get the pace because this is our first 3-mile run," she said. "I ended up going out a little faster than I wanted, but it ended up working out. It was surprising to see how well we could all do at the beginning of the season."
McAuliffe interjected, "It was fun!"
To which Zalewski responded, "It was super-fun!"
Said McAuliffe, "Our team chemistry, every year it's good, but this year we have such a tight bond between all of us, so its super-fun to run with everyone."
McAuliffe was excited about the team's performance. She said she needs to be a little more aggressive personally.
"I feel like I could have gone out a little bit faster," she said. "If I had just gotten a better start, been more toward the front of the pack, I could have held on. But I ended up having to work harder to pass a bunch of people so I've got to work on being more aggressive at the start. Other than that, it was really good."
Granada won the girls team scoring with 75 points.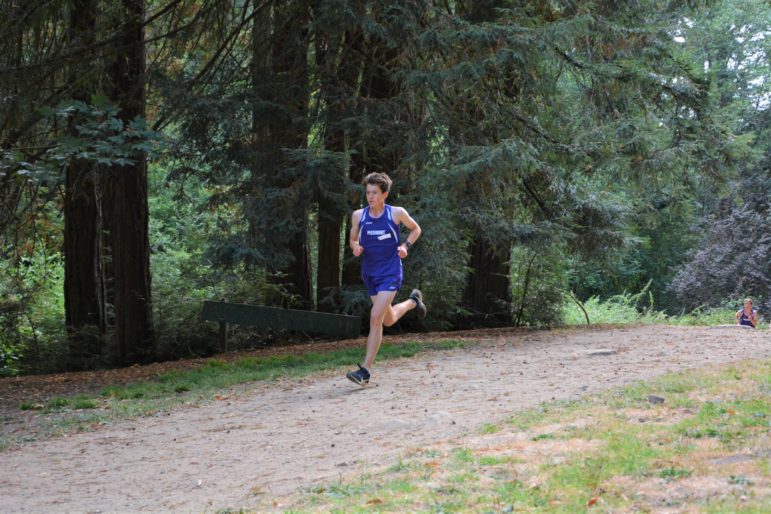 The Piedmont boys team finished 17th in the Varsity 2 boys race, which was also won by Granada. Junior Alex Weeks was the highest-finishing Highlander in 41st place overall (15:29.9). Sophomore Seamus Chamberlain Carr came in 76th (16:06.6) followed by senior Collin Mortimer in 90th (16:19.4), junior Rowen Connelly in 120th (16:57.4), freshman Jack Zirkelbach in 137th (17:15.4), freshman Parker Long in 149th (17:37.6) and senior Max Podell in 155th (17:43.5).