Max Wagener scored three goals, but it wasn't enough as Piedmont's boys water polo team fell 16-6 at Acalanes on September 18.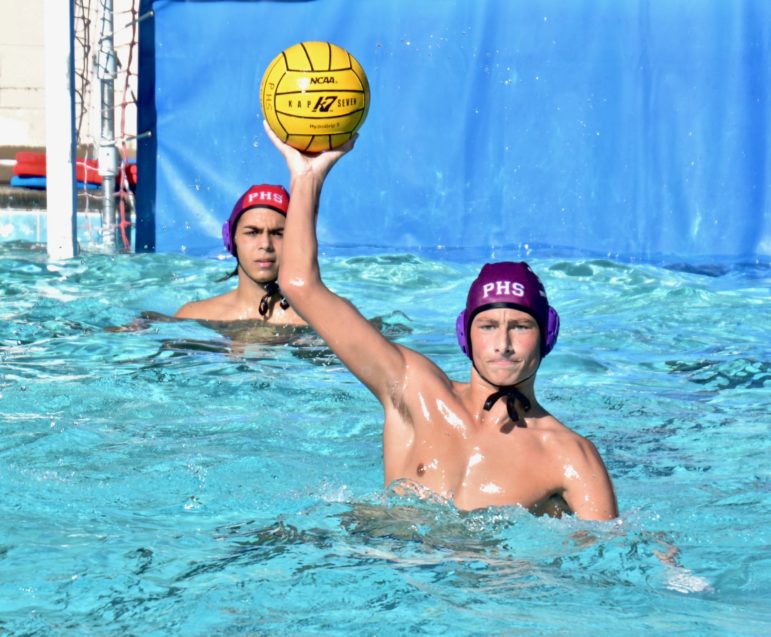 That came a day after the Highlanders dropped a heartbreaker at home against Alameda, 8-7. Tag Walter scored two goals in that game.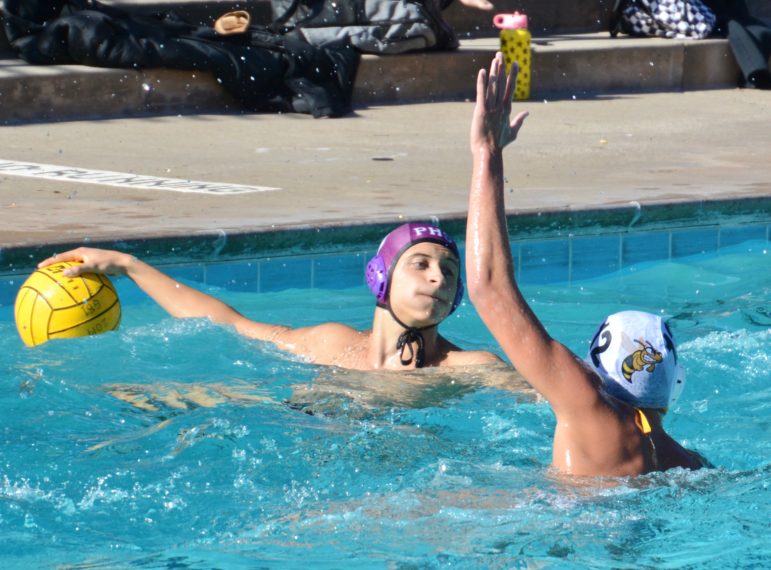 Piedmont is 3-3 entering the Vintage-Napa Tournament, which begins on September 20.
"We graduated five starters last year," Piedmont coach John Savage said. "Against Alameda, we didn't come out with any form of intensity or urgency in the game and we fell behind 4-1. Alameda is an equally young and inexperienced team. We made a lot of mistakes."
Goalie Dariush Kashani

Jack Dunlap

Evan Aldridge (17)
"Finally, once we got a little bit of energy in us, we were able to get to 7-6 with a minute to go, but unfortunately we gave up a dumb garbage goal," Savage said. "We were able to get one more but it was over."
Against Acalanes, the Highlanders got off to a much better start against a very good team. Piedmont took a 2-1 lead early before the Dons' talent took over.
"It was a track meet," Savage said. "They were faster than us. It's like playing against a bunch of runners and all you can do is walk."
After the weekend tournament, the team will return to West Alameda County League play on September 24 when it plays at San Leandro. The Highlanders' next home match is September 26 against Encinal.
Photos by Devon O'Shaughnessy