Spencer Stein scored four goals, three in the first quarter, to help lead the Highlanders to a 14-5 win over visiting Encinal on September 26.
The win lifted Piedmont's record to 7-5 on the year, and 1-1 in West Alameda County League play.
"It's always a goal to get up at the beginning to get our momentum going," Stein said. "I was just able to get really good position inside and my team was able to work it in to me. We all worked together as a unit."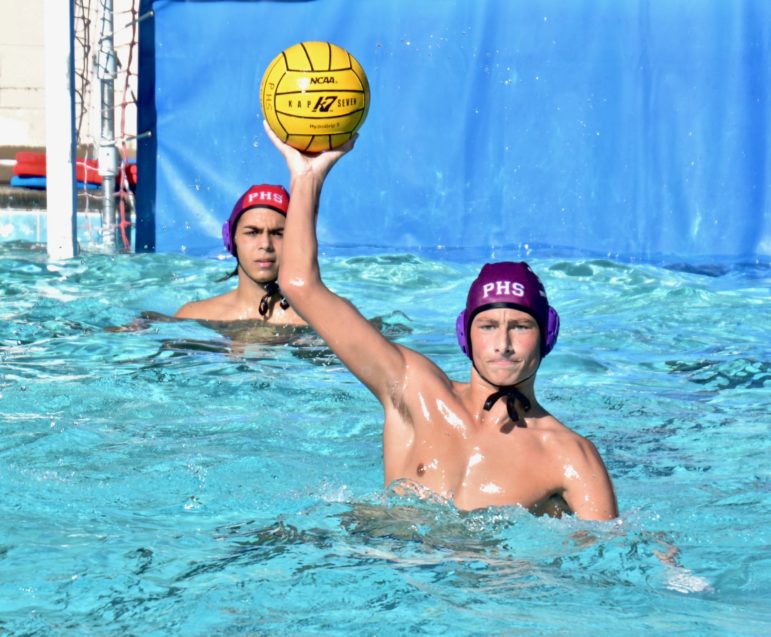 Said Max Wagener, "We played them on Saturday (at a tournament). Similar result. We knew coming into this game we could make a couple of mistakes. But we're never aiming to. We're playing to be perfect. Preparing for this game is no different than preparing for a league championship game. We've got to come out with the same mentality, the same intensity every game to ensure the same result."
Piedmont coach John Savage had set some benchmarks to hit during the game, with the intent of getting his backups plenty of second half playing time.
"We wanted to be up 5-1 in the first quarter," Savage said.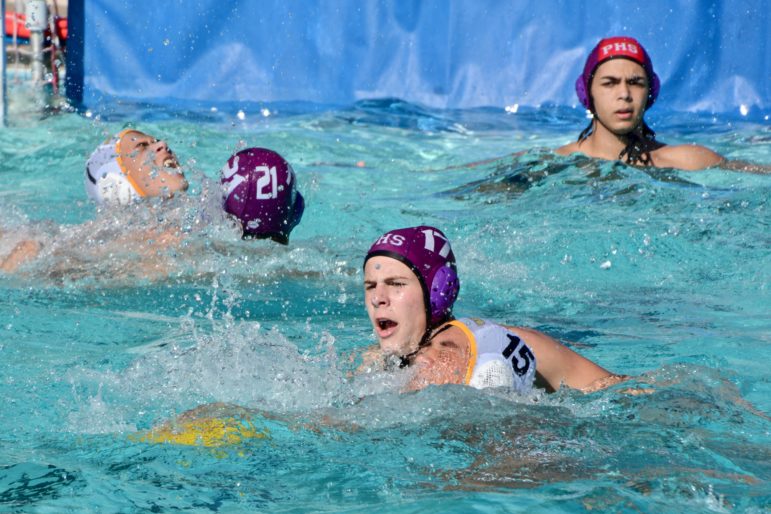 The Highlanders almost did that, leading 4-1 at the end of the first period. Evan Eldridge scored the first goal of the game, and Stein scored the next three.
"Our goals today were to run our offense efficiently and to convert our 6-on-5 opportunities," Savage said, adding that Piedmont was 3-of-6 in such situations.
"Which is an acceptable percentage but not a great percentage. So against a better team, you have to be better than 50 percent. It's like when somebody gets a penalty in hockey and you're playing 6-on-5. How well you convert those and how well you kill those dictates success."
Defensively, Savage asked his team to concentrate on Encinal's James Conable and Brian Del Cid. Conable scored all four of the Jets goals, but Del Cid was shut out. Some coaches might accept having a star player get his goals and shutting out the rest of the team as a good outcome. Not Savage.
"I still would rather have him have zero, with the four being somewhere else," he said.
Asked about Stein, Savage said the junior is a strong guy in the middle.
"We've been working on him finishing," Savage said. "Earlier on in the season, we were able to get him the ball but he wasn't finishing. Today, he showed off his strength and his size, and was able to hold onto the ball and put it in the corner, which shows his development this year."
Tag Walter

Goalie Dariush Kashani

Jack Dunlap
Wagener and Eldridge each finished with two goals for the Highlanders.
Piedmont plays next at Berkeley on October 1.
Photos by Julie Reichle