This year's FallFest For Wellness, the largest fundraiser for the PUSD Wellness Center, brought out about 40 community members to the Havens Field on Saturday September 22. The Daley Method's Susan Willrich and Nest Yoga's Kim Lally led the yoga and wellness-themed event.
The event raised a total of $15,000. Sara Valkonen, chair of the Wellness Center Support Committee (made up of parents who support the Wellness Center), said she hopes to see more donations come in.
The PUSD Wellness Center provides confidential, free on-campus counseling available to all Piedmont High School, Millennium High School and Piedmont Middle School students.  The 2019-20 school year saw cuts to the budget supporting the Wellness Center. Intern stipends were eliminated entirely, and reductions were made to intern training, nursing supplies, office supplies, and healthy snacks for students.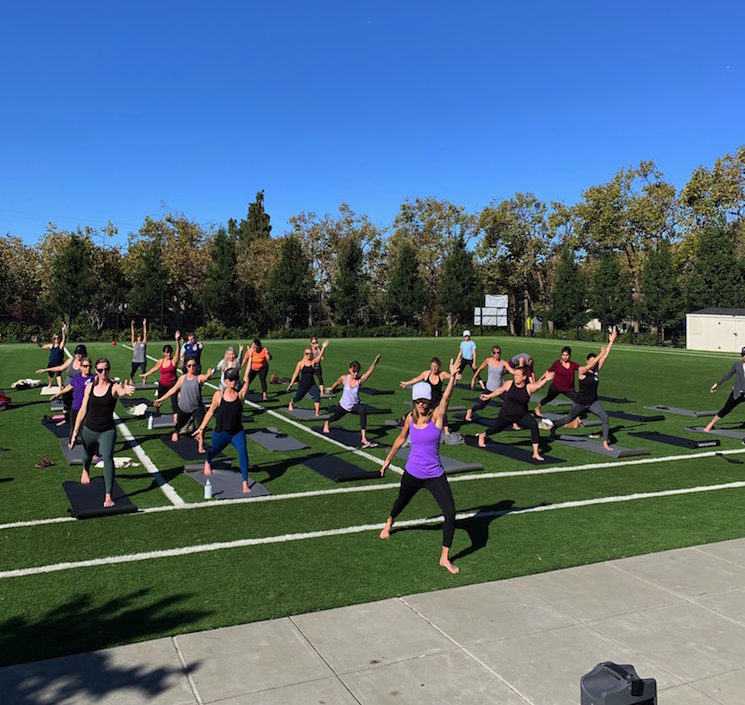 In light of those cuts, the Committee offered PUSD families and the greater Piedmont community the option to sponsor the event for $500, money that would "directly support students' ability to receive counseling services." According to Valkonen, there were nineteen family sponsors, eight corporate sponsors and seven in-kind sponsors.
Wellness Center Director Hillary Crissinger said that funds raised from previous events, like the 5K run, "all goes into program, not for salaries or to the staff."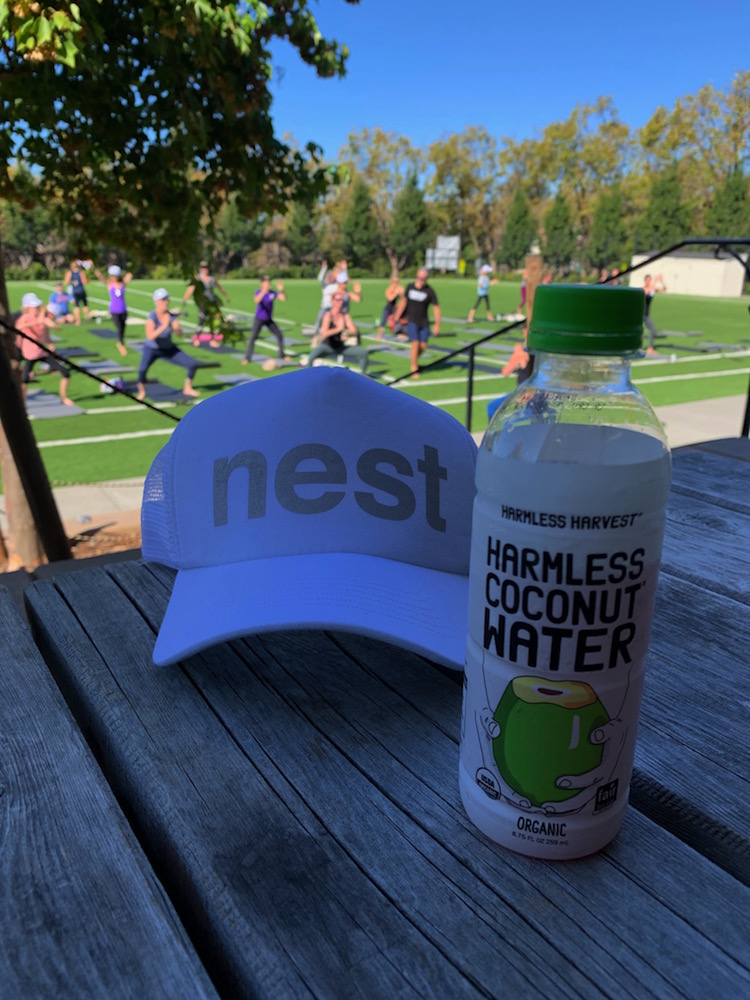 Event co-chair Narda Skov has been involved with the Support Committee for the past two years. The yoga event has taken the place of the FallFest 5K because "the logistics of a 5K are so mind-boggling and so cumbersome," said Skov. "The return on investment was really low." The yoga morning preserves the spirit of the 5K run by promoting health and wellness. Last year's FallFest Challenge raised $14,000, said Skov.
"We definitely made more money than last year's," confirmed Skov. "I think it's a really nice, lovely event that is alcohol-free and healthy. We're hoping to continue to have this grow."
Skov said that she would like to see the Wellness Center provide condoms and birth control to students, offer family services, and establish connection to a clinic. Approximately one-third of high school and one-quarter of middle school students use services at the Wellness Center each year.
"It was a beautiful event and I loved the message around health and wellness provided to the community," said Crissinger.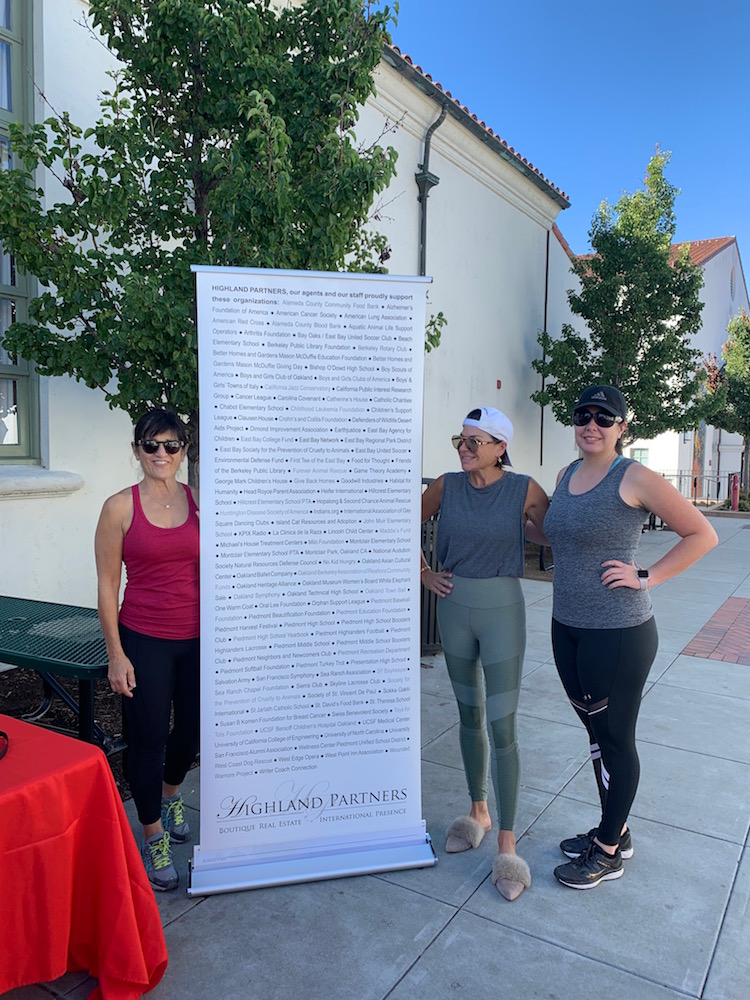 Valkonen was pleased to see representatives from event sponsors Harmless Harvest, MB Jessee Painting, Nia Impact Capital, and Highland Partners attend the event themselves. Other sponsors included McCutcheon Construction, Dr. Righellis, Ace Hardware, The Grubb Co, Mulberry's, Village Market, Ocho Candy, and Jazzercize.
"Thank you to everyone who turned out to support the Wellness Center and its mission of improving the lives of students," said Valkonen.