Exedra's arts and culture reviewers answer the burning question: Is it worth my time?
---
MOVIES
Yesterday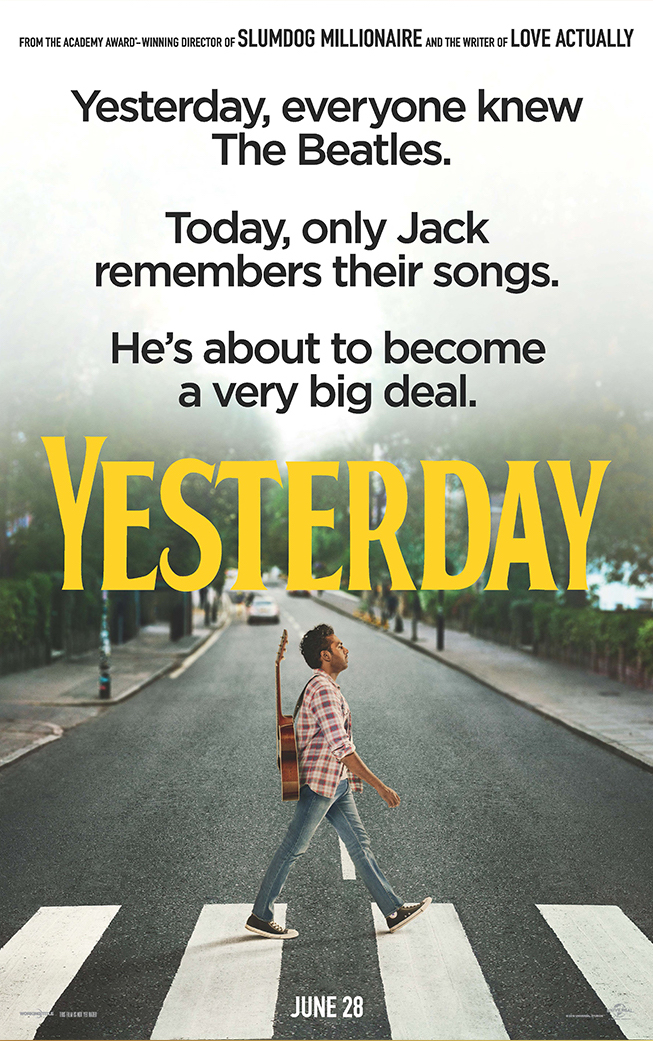 You don't have to be a Beatles fan to like Yesterday, but it certainly doesn't hurt. This charming romantic comedy features fine acting and lively singing/guitar playing of some of the best songs of all time (in this author's opinion).
The premise requires significant suspension of disbelief; an undefined, worldwide blackout-type event throws everything into disarray for several seconds, and when it's over, Jack, played by Himesh Patel (EastEnders) has been thrown from his bike, and no one remembers the Beatles. (It's fun to discover what else no one remembers.) Assuming you can accept this set-up, the writer Richard Curtis and director Danny Boyle (Slumdog Millionaire, Trainspotting) do a clever job establishing Jack's initial bewilderment, eventual acceptance, and then moral confusion as he decides whether to take advantage of the situation. The music is infectious, and allows us to imagine what first hearing those amazing songs –including Yesterday, Let It Be, The Long and Winding Road, and Help!— would have been like.
Lily James (Mamma Mia, Darkest Hour, Downton Abbey) plays Ellie, Jack's longtime friend and manager. Kate MacKinnon (Saturday Night Live, The Spy Who Dumped Me) portrays a smarmy agent pitching a Faustian bargain, and Ed Sheeran plays himself as Jack's promoter and gentle competitor. There's also an interesting story line about a few others who might also remember the Beatles.
Yesterday is an original and imaginative comedy. Although the love story is conventional and strains credibility at times, this is a minor misgiving in a film with many charms. Grade: A-
Reviewed by Nick Levinson
---
MOVIES
The Farewell
Awkwafina (aka Nora Lum) is blessed with a booming voice and blustery personality that have brought her notice as a rapper as well as actress in comedic film roles. But starring as the character Billi in her newest film, The Farewell, Awkwafina gives an emotionally nuanced performance that propels the film forward.
Learning that their beloved grandmother is terminally ill, Billi's extended family gathers in the Chinese city of Changchun to be with her, but there's a catch: they conceal the diagnosis from her and pretend they are there for a wedding. When Billi arrives from her fast-lane Manhattan life, the ruse gnaws at her as she accompanies her grandmother on daily routines as if nothing is amiss. Awkwafina plays off this tension beautifully. Director Lulu Wang skillfully uses this set up to present an eccentric comedy of manners, that grows in hilarity and sorrow as the phony wedding is planned and grandmother's anticipation and joy heightens. For filmgoers with long memories The Farewell may jog memories of The Wedding Banquet, Ang Lee's great 1993 film. That's good company to be in. But The Farewell, with Awkwafina tossing and turning at its center, has a searing emotional edge all its own. Grade: A
Reviewed by David E. Thigpen 
---
BOOKS
The Second Mountain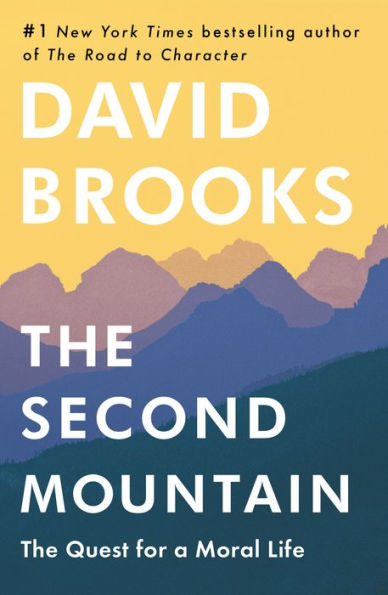 I started David Brooks' new book, The Second Mountain, with extremely high expectations. Although I don't share his conservative take on most political matters, I'm a big fan of his evenhanded treatment of issues and public figures in his New York Times columns and NPR appearances. He blends insightful analysis with intellectual frameworks from great thinkers of the recent and distant past. I especially enjoyed the April 6, 2019 column (www.nytimes.com/2019/04/06/opinion/sunday/moral-revolution-david-brooks.html) where he outlined the ideas and some of the stories he would feature in this new book.
Brooks argues that our society over-emphasizes striving for career, financial, and other outward displays of success. He refers to these as "first mountain" achievements. To attain deeper, more meaningful accomplishments, Brooks argues that many of us have to experience difficulties ("the valley") before ascending to the more important, less selfish "second mountain." Through stories about drug and alcohol addiction, disability and death, Brooks highlights many people who have realized their true callings in service to and in relationships with others.
But I found the book oddly dissatisfying. It would have been more effective to spend less time on generic spirituality and more on the people who have made their second mountain ascensions. The book also lost focus many times, often repeating the main points. I very much appreciate Brooks' advocacy of finding one's "vocation" in service to others and to society. But this material, not always as deep as it could have been, would have worked better as a series of columns rather than a full-length book. Grade: B-
Reviewed by Nick Levinson
---
STREAMING
Chernobyl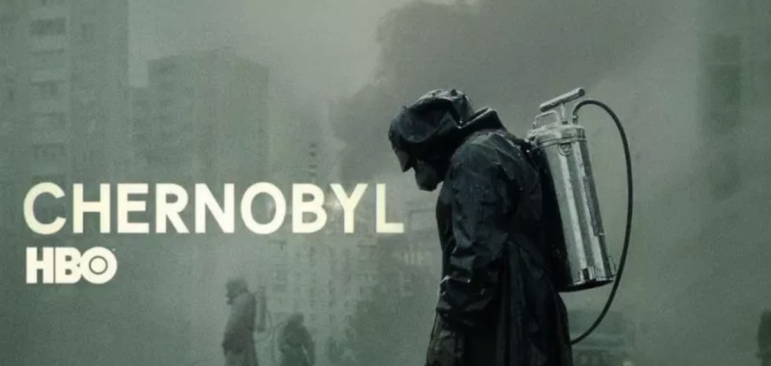 HBO's new miniseries Chernobyl is a chilling re-creation of the 1986 nuclear disaster in Russia. It highlights a few brave souls who worked against the Soviet system to reduce the loss of life and prevent similar tragedies in the future.
The short series (just five episodes) presents the crisis as more of a series of bureaucratic blunders and horrific mismanagement than any basic evil inherent in Soviet communism. I could easily imagine the same mistakes being made at a plant in any Western country, with similar attempts to cover up the initial errors. In the midst of many villians, however, there are a precious few trying to do the right thing. These include Legasov and Khomyuk, played by Jared Harris (The Crown, Mad Men) and Emily Watson (Angela's Ashes, Breaking the Waves, Hilary and Jackie), respectively, the scientists who heroically mitigate the initial damage and work hard to make sure it won't happen again. (A postscript in the final episode acknowledges that Watson's character is a composite of several scientists who helped in the cause.) Perhaps even more moving is Shcherbina, played by Stellan Skarsgard (Mamma Mia, Good Will Hunting), a high-ranking Soviet functionary who reluctantly transforms from propagandist for the State to valiant supporter of the rescue efforts.
This series is an important reminder of how difficult it can be to speak truth to power, and how important it is to try. It's particularly relevant in light of the recent explosion in northern Russia that killed 5 (so far), forced the evacuation of a nearby town, and appears to feature Chernobyl-like obfuscation by the Russian government. Chernobyl includes some gruesome scenes involving dying plant workers and first responders, which are probably not appropriate for younger children. But I'd highly recommend the series to anyone interested in recent history and the eternal struggle between those doing the wrong thing and others trying to make it right. Grade: A
Reviewed by Nick Levinson