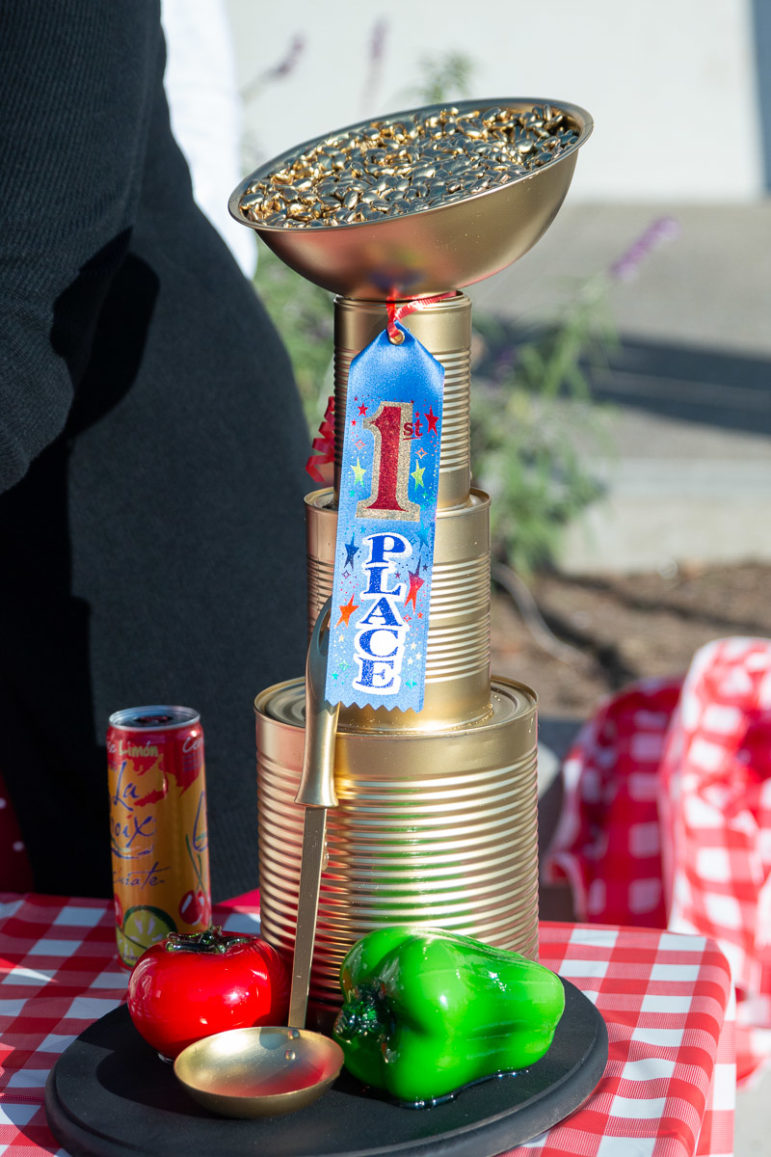 Last week's PHS Back-to-School Night featured a first for Piedmont — a chili cook-off featuring concoctions from school departments, school clubs, and school athletic teams. PHS Choir Director Sid Quinsaat's Diva Chili garnered the most votes. Quinsaat, who is new to the District, shared the recipe for all to enjoy.
Diva Chili
Spices:
Ground Cumin
Paprika (smoked)
Cayenne pepper
Seasoning salt
Black pepper
Ingredients:
Olive Oil
One red onion, diced
One yellow onion, diced
5 cloves of garlic, minced
5 stalks of celery, chopped
3 jalapeños, diced (keep the seeds for heat!)
1 red bell, diced
1 green bell pepper, diced
3 28 oz cans of diced tomatoes (I used the fire-roasted kind)
1 can each of pinto, kidney, black, and garbanzo beans (drained and rinsed)
2 medium zucchini in half moons
Directions:
Add onions, garlic, and celery to a large Dutch oven or pot. Add enough oil to cover all of the ingredients. Cook on medium high until onions are translucent, and garlic is fragrant (5-8 minutes), then add spices (I just eyeball the amount. Enough to coat all of the veggies you have in so far) Cook in spices for an additional 2 minutes.2. Add peppers and cook for another 3 minutes or until bell peppers are a little soft.
Add all tomatoes, zucchini and beans, and then season to taste.
Bring to a boil and then simmer for 3-5 hours.
Serve hot with yogurt, pickled red onions, diced green onions, and whatever other toppings you like. Enjoy!
---
Bonus cookie recipe from PHS creative and visual arts teacher and expert baker Hannah Bjork, who made these treats for the event: