The City Council on Monday night approved hiring a consulting firm to prepare environmental reports needed to proceed with the planned Coaches Field expansion and improvement plan.
The council voted unanimously to spend up to $154,215 for Oakland-based Lamphier-Gregory to prepare appropriate environmental analysis and documents for compliance with the California Environmental Quality Act (CEQA) for the park's expansion plan.
A key unresolved question is whether CEQA compliance will require an addendum to a previously completed environmental impact report, or a more extensive "supplemental" or "subsequent" environmental report.
The City Council in June had approved soliciting bids for this environmental work in June, when a robust discussion of the Coaches Field Expansion Plan took place.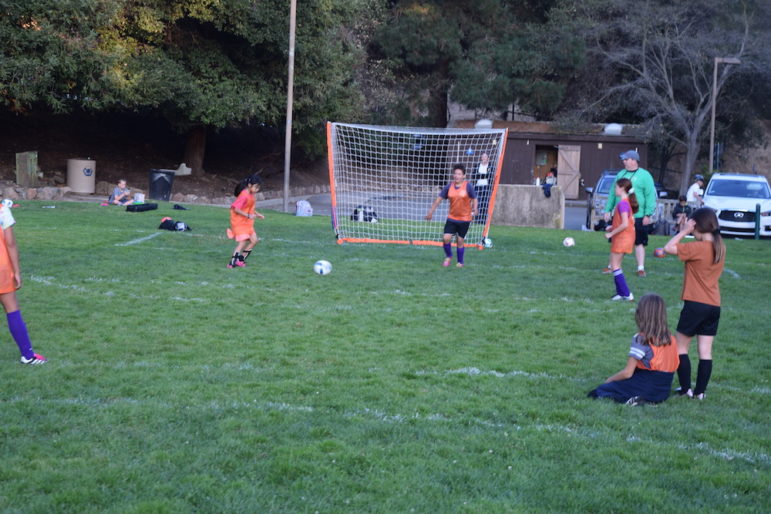 The city hired Callander and Associates in March 2018 to develop a Coaches Field master plan, which includes enlarging the main playing field to create a larger 150-by-300-foot soccer field for under-14 players; regrading the main field to make it more level; installing artificial turf with a cork and sand infill, and associated sub-drainage required to properly discharge stormwater; reconfiguring and expanding the parking lot; and new field lighting for nighttime use.
The proposed lighting has been a point of controversy, especially with residents of Abbott Way and other nearby streets who said the lights would be a visual distraction for them, and could reduce property values.
City Administrator Sara Lillevand said a parallel study is being done regarding the lighting issue specifically, including whether the neighbors' concerns about the lights falls under CEQA jurisdiction.
A city staff report says people living above Coaches Field would be able to see "indirect light" reflecting off the playing field, a glow that would be "unavoidable but would most likely not be considered a significant impact."
State housing grant application
The City Council on Monday also formally authorized an application for a state grant to improve Piedmont's housing programs and development of new housing units, especially low-income units.
The grant, if successful, would be provided under state Senate Bill 2. Small jurisdictions such as Piedmont are eligible for as much as $160,000 in grants for projects that streamline development of new housing. Such grant-funded projects must be in place by 2022.
The grant money would help Piedmont identify federal, state and county funding sources to develop incentives to encourage affordable housing; would help the city develop new "affordable accessory dwelling unit" strategies and incentives for Piedmont homeowners and residents; and develop new design standards for multifamily and mixed-use buildings of all income levels in Zones C (small areas along Oakland Avenue on the city's west end a few other scattered locations) and in the city's two small commercial zones.
Encouraging affordable housing has become a greater challenge for Piedmont officials, they say, in 2016 when two state laws governing accessory dwelling units compromised Piedmont's ability to encourage affordable accessory units by undermining a parking incentive for landlords to keep rates affordable.
"We really need to come up with new incentives," senior planner Pierce Macdonald-Powell told the council Monday.
Upping the social media game
The council on Monday also approved spending $18,000 to contract with Vacaville-based Cole Pro Media for consulting services, to help usher City Hall into a more social-media-friendly world.
Cole Pro Media has already been working successfully with the Piedmont Police Department in using Facebook, Twitter and Instagram to improve its communications with the public, and now City Hall is looking to move beyond NextDoor in doing similar outreach.
Social media is "another way to make a connection with your community," Stefanie Cruz of Cole Pro Media told the City Council. And council members said it's a good time for the social media push, with a new city website unveiled Sept. 5.
Cruz said her firm expects to have regular meetings with city department heads to set strategies for posting. Posts could include everything from event notices to live meeting broadcasts.
---
Reach Sam Richards at sam.richards4344@gmail.comI