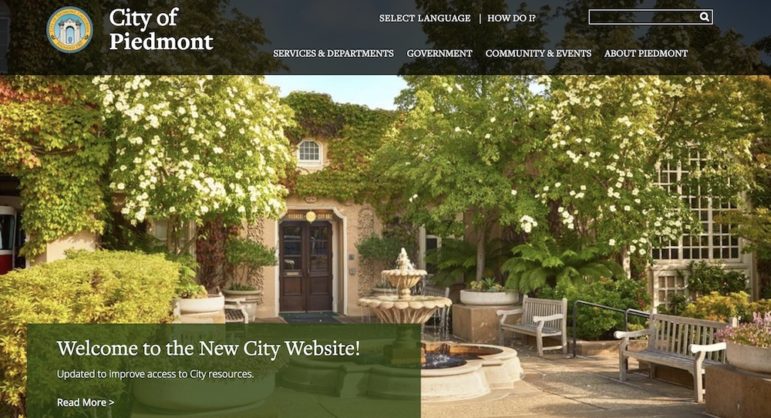 After two years of work, the City of Piedmont rolled out its thoroughly redesigned website Wednesday morning (www.ci.piedmont.ca.us), showing a fuller, more modern look that requires fewer clicks to find wanted information and more capability for easy updates.
And the hope is that one day soon, the new site will accept credit-card payments for city services.
City staff, led by Assistant City Administrator John Tulloch, worked with Scotts Valley-based consulting firm CivicLive and Piedmont residents Alder Yarrow and Heidi Reinfeld to develop the basic frame and look of the new website. The product unveiled publicly Wednesday, is designed to provide more information more easily than did the old website, .
"We've been talking about the need for a new website for at least five years," City Administrator Sara Lillevand said.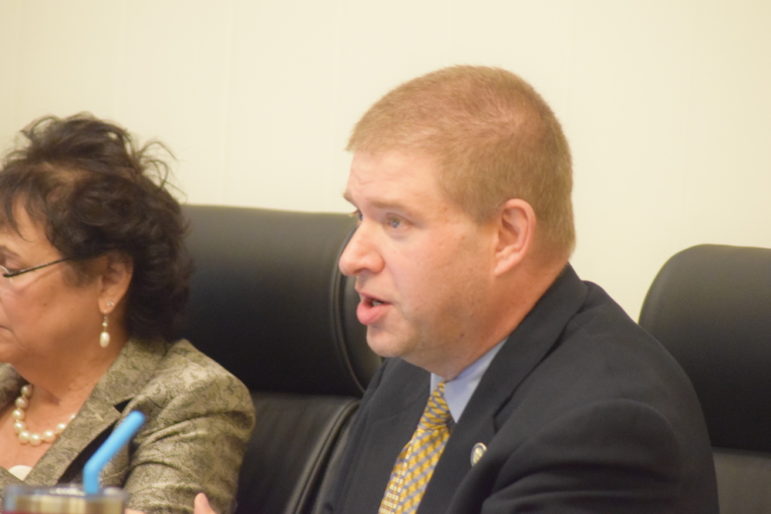 The new website's basic mission, Tulloch told the City Council Tuesday night, is to get people more quickly to the information they want to see. Or, as Lillevand put it, "It's a better online interface for our residents."
The new website is broken into four basic information blocks — Recreation, City Council, Public Works and Public Safety. Tulloch said. Every page on the new site is more flexible than pages on the old site, which will manifest itself most obviously with more frequent additions and updates from every city department, Tulloch said.
Future software updates, Tulloch said, will enable website bill pay for city services like business licenses. And it is anticipated that, at the council's Sept. 16 meeting, the council will vote on a contract to hire a social media consultant to help broaden the city's presence on Facebook, Twitter and Instagram.
Each department "owns" its own pages, Lillevand, and the expectation is that they will be kept current, with frequent additions and updates. Such updates, Tulloch said, should be far easier with the new website because hard-code changes won't be necessary.
The new city website is also far more friendly for those accessing it via a smart phone, tablet or other smaller device. Whereas the old website pages simply appeared intact (and very small) on mobile devices, Tulloch demonstrated Tuesday night how the format changes as the screen gets smaller, making for an easier experience.
Council members Tuesday night said they were pleased with what they saw.
"I'm overwhelmingly happy" with the new design, Vice Mayor Teddy Gray King said. "It really does help us put our best, and most appropriate, foot forward."
Mayor Robert McBain agreed, saying "sometimes good things take time."
"It's a great leap forward," he said.
Tulloch said he seeks feedback on the new website not only from council members and city staff, but from the public. Anyone with suggestions is urged to email webmaster@piedmont.ca.gov
---
Contact Sam Richards at sam.richards4344@gmail.comI