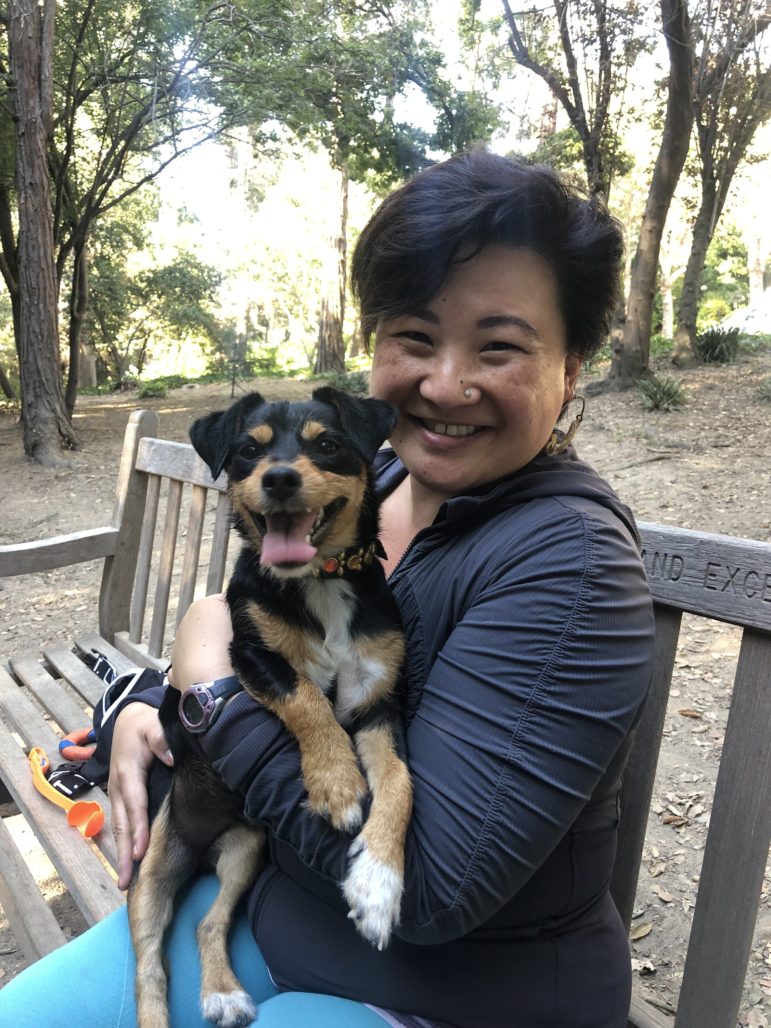 Persons: Jeannie Dairo, Muyiwa Dairo, and their son Kazeem
Pet: Brownie
Age: 1 year
Breed: Chihuahua and Dachsund mix

Adoption story: A friend of mine who is a yoga teacher and midwife found an abandoned dog in a parking lot in Stockton and took her in. She was pregnant and delivered 3 puppies. One day my friend invited me over and when I walked in she said 'here, hold this.' It was a one-week-old puppy. That was that.
Likes: Brownie likes mini squeaky tennis balls, fetching balls up and down the hills of Dracena Park, and eating other dog's kibble.
Dislikes: Regular size tennis balls, rubber balls, being buckled in a seatbelt.
Interesting facts: You know those butterfly chasers for cats? Brownie goes crazy for them.
Anything else we should know: Brownie was named by my husband after a dog he knew when he was a child. I'm an acupuncture student. I saw this puppy in a vision during my energy clearing session and I had to convince my husband to be on board with a dog, so I manipulated him into thinking that getting this dog was his idea too.