The Highlanders fell to Redwood-Larkspur on August 28, by scores of 19-25, 13-25, and 15-25.
The first game was competitive throughout. After a brief letdown in the second game, Piedmont came out strong to start the third game, going up 11-6 and forcing Redwood to call a timeout. But the Giants took control from there, closing out the match on a 15-4 run.
Despite the loss, first-year varsity coach Daron True was pleased with the team's effort. "It's early in the season, so we tried some new things with our rotations", True noted. "But we went toe-to-toe with an elite team, especially in the first game and first half of the third game. We're talented and hard-working, and we'll improve as the season progresses."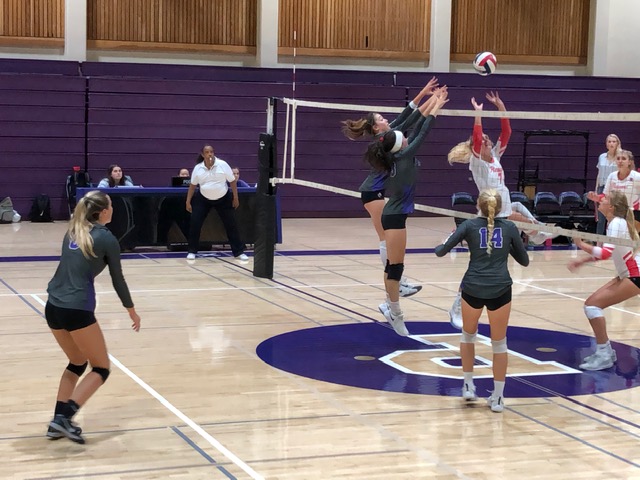 Senior Daniela Skov was dynamic with many high-flying slams, especially from the left side. Senior setter Katie Goldberg played well in the middle, and senior libero Colby Francis defended extremely well.
The Highlanders play next against St. Joseph on August 30, followed by a tournament at Redwood over Labor Day weekend.