Piedmont High School's football team received news on August 3 of the sudden resignation of head coach John Trotman, with the first game of the season fewer than three weeks away.
Defensive coordinator Jerome Johnson was named interim coach.
"It's an honor and a privilege to be the head football coach at Piedmont High School," Johnson said in a statement. "Piedmont High School is a great academic institution to get a first class education and play competitive football."
Trotman left for a new job with the City and County of San Francisco.
"It was one of those once-in-a-lifetime opportunities, to be honest with you," Trotman said. "I'm devastated. The seniors who have been there the last four years. We had a tremendous off-season. We have a great coaching staff. But I have to do what's best for me and my family."
Trotman added, "It was not easy. I think we have a coaching staff in place that can absorb my loss pretty well."
Trotman served as head coach for one season, leading the Highlanders to a 5-6 record in 2018. Piedmont earned a North Coast Section Division 4 playoff berth, but lost in the first round to Justin-Siena-Napa, 53-28.
Trotman was a former head coach at Albany and San Lorenzo high schools. He also spent time as an assistant coach at San Leandro. Prior to being named head coach, he had spent three years as an assistant with the Highlanders.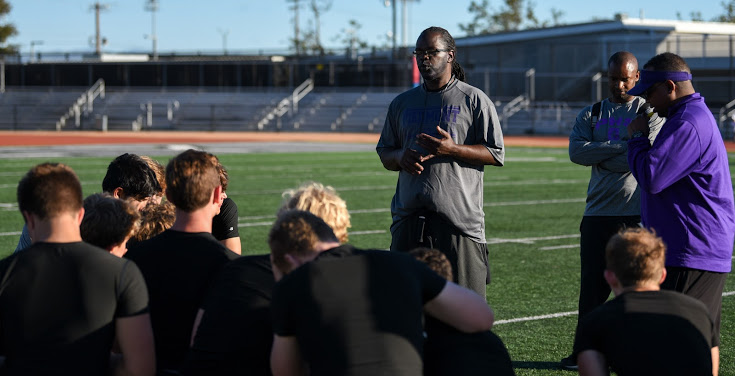 Johnson was recently hired as Piedmont's defensive coordinator. He has been an assistant coach at McClymonds and Bishop O'Dowd in recent seasons. He also served as director of operations at Contra Costa College, and has been an assistant coach at Granite Bay High School, one of the top programs in the Sac-Joaquin Section.
The Highlanders open the 2019 season at Justin-Siena on August 23.
Photos by Todd Marshburn