"Good morning," I said to the mother and her son, as they walked past my garden. "First day of school?"
"Yes," his mom said with pride, "Zachery's starting kindergarten."
"Good luck," I said to the sweet young boy as they walked on, his new Spiderman backpack disappearing around the corner.
Which reminded me that even though it's only August, school is formally in session and as my house sits en route to the local elementary, I happily get to watch the parade of darling children (and their helicopter parents) walk by each morning, while my dog, Riley, barks hello.
These young kids (and their parents) are excited, nervous, anxious, hopeful and uncertain . . . kind of like your average Buyer or Seller.
---
I've often spoken about the learning curve required to be a successful Buyer, AS IN there's a steep adjustment when it comes to purchasing a home. So, it's no wonder that it's more common than not for Buyers to bid on several housesbefore they've figured out the commitment required to beat out the competition. In fact, it's exceedingly rare for Buyers to step in and succeed the first time around (although my Chicago Buyers did just that last week when they – much to our surprise – found themselves alone at the negotiating table.)
But it occurred to me that I haven't spoken enough about the learning curve for Sellers, which can be every bit as dramatic.
Because we've essentially been in a marketplace for more than a decade that has heavily favored Sellers,the job of the Realtor has largely been to direct a stage production of sorts, knowing with good certainty that once the curtain opened, the Buyers would not only appear, but compete for the house in droves. Thus, the conversations with Sellers were often about what needed to be addressed to get the property ready for the BIG REVEAL, which usually included purging, cleaning, repairs, inspections, painting, floors, gardening, staging, photography, marketing, etc. Once the "To Do" list had been accomplished and a "strategic" price set, the listing virtually sold within 12-14 days, often with multiple offers and well above its asking price!
Those days of the red-hot seller's market may be waning.
Which isn't to say that there aren't plenty of qualified Buyers still anxious to own a home, but that they may have reached their tipping point in terms of affordability. With news that the stock market has taken some heavy hits, Buyers seem to be more willing to wait to see how things settle out, despite historically low interest rates offered by the lenders. In short, it's just too expensive for most people to own real estate in the Bay Area which is why housing stats are down. The truth is fewer people are buying homes because fewer people can afford them and that's too bad.
My recent sale, in which I represented the Buyers, is a telling example. This incredibly chic, renovated property in the heart of the Gourmet Ghetto sold in 2018 with eight offers and closed SIGNIFICANTLY over its list price at that time. This year, the same listing traded with only one offer for FAR LESS than the Sellers paid for it a year and a half ago, reinforcing the opinion that real estate is meant to be a long-term hold, but also signaling, perhaps, a change in the air???
I don't know, it's too early to tell, and I don't pretend to have the answers (market shifts are only ever recognized in the rear view mirror).Buyers, if you've been sitting on the sidelines, this may be your opportunity.
For Sellers, it seems that the reality that each successive sale may NO LONGER set a new record is a tougher concept to absorb. When presented with nearby sales comps and stats that speak to where a house will likely sell, Homeowners invariably point to the one-off up the block that traded for more and insist their house is every bit as charming; "In fact, it's better!" (Yes and no.)
It may or may not be, but the point is, it isn't up to the Sellers to decide where the value of a house lies; it's up to the Buyers.
Buyers don't care what Sellers want, what they need, or what they must have to buy their next home. Moreover, your choice of bold colors, wall-to-wall carpeting or heavy window treatments may be outdated and add ZERO value to the house while the home up the block may have offered more square footage, recently renovated kitchen and bathrooms, a bigger backyard or a more amazing view. In short, there's usually a good reason why the house up the street got more money than your property is likely to receive, even if it was just plain dumb luck.(BTW, "luck" is a tough thing to count on when selling a home.)
Blame it on the Internet, but Buyers have never been more educated as to "market value" and this holds true no matter what the budget.
When showing a place "off-market" last weekend, and discussing the price the Seller hoped to achieve for this "exclusive opportunity," the potential Buyers quickly opened up their smartphones and definitively said, "There isn't another house in this area that sold for this much per square foot. We like the house a great deal, but will wait for it to come to market and see where it lands." (You can't blame them; they're right.) For the record, numbers are hard to argue with even though I'll be the first to admit that homes aren't bought by the pound – the way bananas are. (If that were true, a monkey could sell houses and Realtors would be out of a job.)
But what happens when your expectations ARE seemingly supported by the numbers, but the market is signaling something else instead?
"We received three offers but they were all lower than we were willing to accept." (Say what?)
That's the other kind of luck – tough luck and no, it's not fair, it doesn't feel good, and it hurts our feelings, not to mention our pride.(That's our ego speaking and it rarely serves us well.) Unfortunately some homes sell for a premium no matter the market, while others sell below where they should. That's the definition of "Supply & Demand" at its core. (Listen up; the market has spoken!)
So here's where tough love comes in.
Instead of being irrevocably tied to a particular outcome, may I politely suggest you consider the following: Does the offer allow you to move on? Does it provide an answer? Is it a reasonable starting point? If the answers are "yes," then work with the offer(s) you have in hand – not the ones that may, or may NEVER emerge. If we divorce ourselves from a preconceived notion of what the outcome should be, we can begin to work constructively on what the solution is.
So there you have it. The learning curve for Sellers can be summed up like this: there's good luck, there's dumb luck, and there's tough luck. Once you are clear on the options, you can navigate the journey, if not easily, at least with better understanding.
That's the end of this week's lesson. Class dismissed!
(P.S. Now that school is back in session, please remember to slow down and look for children in the crosswalks.)
How can I help you?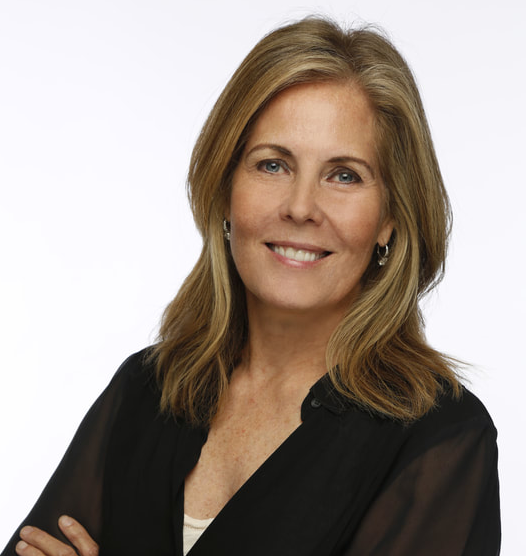 Julie Gardner | Compass Realty
Not just a Realtor, but a consultant in all things house and home, I'm here to educate, explore, examine and refer . . . In short, you may count on me to take care of your home as if it were my own and anyone who knows me, knows I take pretty darn good care of my home.