The play started with two of the all-time greats in international soccer. Playing for the Orlando Pride of the National Women's Soccer League (NWSL), Marta took a free kick from about 40 yards out. The Brazilian star fired the ball to the scrum in front of the Portland Thorns net. Portland's Christine Sinclair rose above the crowd. The Canadian star headed the ball, trying to clear it.
At the World Cup this summer in France, Marta became the first player – male or female – to score at least one goal in five World Cup tournaments. Not long after, Sinclair became the second.
Erin Greening has never appeared in a World Cup. The Orlando rookie, however, was right where Sinclair headed the ball. Greening used her body to drop the ball right in front of her, then blasted it into the net past goalkeeper Britt Eckerstrom for her first goal as a professional soccer player.
Needless to say, July 14, 2019 will be a date Greening won't forget.
"Portland always has 20,000 fans so it was super-packed," Greening said. "I had never played in anything like that before. We were losing 3-2. I was in the second phase and it popped out and I put it in. It was pretty insane. The crowd went silent. It was awesome."
Greening is loving her rookie season with the Pride. She graduated from the University of Colorado earlier this year, then was drafted in the third round by Orlando (No. 25 overall).
"It's just adrenaline," she said. "It's playing in front of the crowd. It's playing with the best players in the world. I'm playing with Marta, I'm playing with Alex Morgan. Eight of my teammates played in the World Cup.

Erin Greening
"Honestly, getting drafted in 2019 was a highlight. A milestone. I've been working for that my whole life."
Greening grew up in Oakland, the youngest of three sisters. The family moved to Piedmont when Greening was in sixth grade. By the time she got to Piedmont High School, she was concentrating on soccer. But she loved track and volleyball when she was younger. In fact, in middle school, she set a school-record in the 800 meters.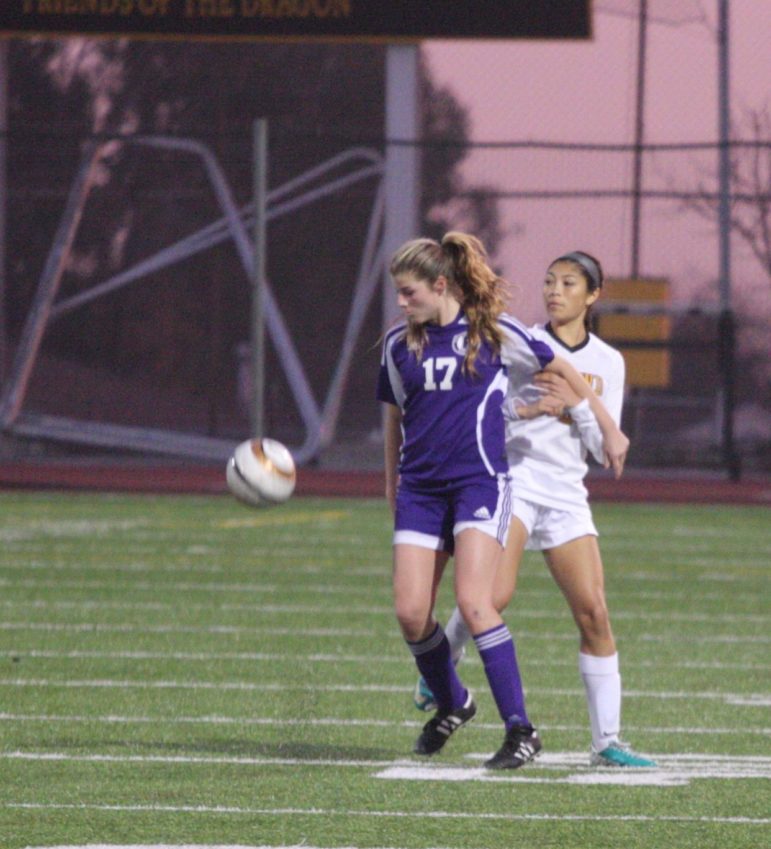 But soccer was her first love.
"I started when I was four," Greening said. "Whatever my sisters did, I wanted to do too. My sisters played on the same team and my dad was the coach. I remember walking with my sisters and thinking I want to do that. It looked super fun to me."
Lauren and Natalie proved good role models for Erin. The youngest Greening has played all over the field – defensive midfield, outside midfield, center forward, outside fullback. When Erin Greening got to Piedmont, Natalie was two years ahead of her. They were teammates on the 2012-13 squad that made it to the North Coast Section-Division II championship game before losing to Bishop O'Dowd.
Now that Greening has made it to the NWSL, she is learning how to be a professional athlete.
"There's so much different," Greening said. "You have got to look out for yourself. In college, they baby you. They help you with school, they give you tutors. Being a Division I athlete, it's a lot of work, but they give you so much support. Here, it's not like that. You have to advocate for yourself. You have to make sure you're doing what you need to do to be at your best."
And there's the fact that as you move up to each new level, the game gets more and more physical.
"In college, you're playing with 18-22 year olds," Greening said. "Here, you're playing with girls who are 34, 35. I was the youngest on my team until June. They've been in the league for 10 years, I've been in the league for months. They have kids."
"It doesn't even compare. It's just different. The speed, the play is different, the technicality is completely different. I could dribble from one end of the field and take a cross. That's how easy it was in college. Here, you can't do that. You have to use your brain. You have to really think."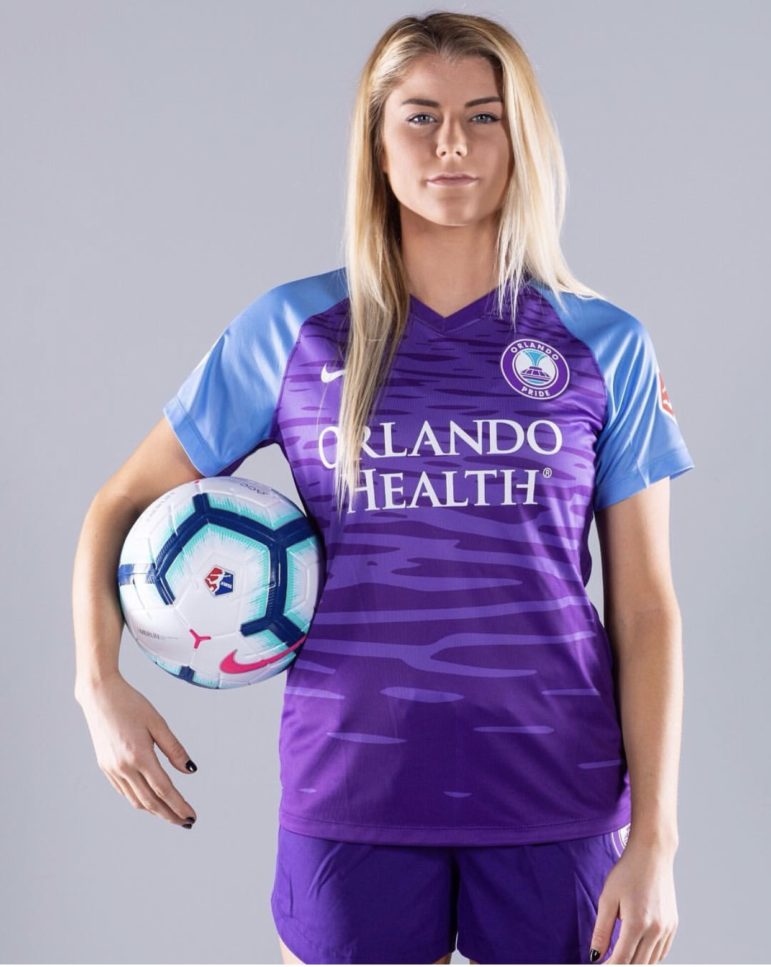 Greening said she is looking forward to the offseason, when she plans to come back home to Piedmont. She said she is going to do training sessions with kids from November 2019 through February 2020. (Boys and girls of all ages are welcome – they can contact her at ergr8137@colorado.edu).
"I'm really taking this day by day," she said. "There's so much uncertainty with being a professional athlete. I don't know where I'll be in a year."
Maybe not. But she has spent this summer holding her own with the best players in the world.