Sarah Mooney knows how good the Piedmont High School girls water polo program can be. Mooney was a senior in 2014 when the Highlanders went 16-6 and made the North Coast Section (NCS) playoffs. Since Mooney graduated and went on to play at Bucknell, the program has not had a winning record, and has made the NCS playoffs just once.
Fresh out of college, Mooney, 22, is now back. She has taken over as head coach of the program and will be working with her sister Hannah (who played at Hamilton). Getting up and running is Job No. 1 for the Mooneys, who are still looking for junior varsity coaches.
"I just finished Bucknell, I didn't know that I was going to do it yet," Sarah Mooney said. "People contacted me and I came back from traveling and the job was still open."
Mooney didn't want to talk about any individual players. But she had a positive first impression.
"The girls are great so they made it easy," she said. "They love the sport and they play well with each other.
Kaelin Campbell

Maya Galbreath
"I think these girls can have a really good season. I'm hoping they can come together."
Mooney can show the players what they can accomplish. She played four years at Piedmont, and also was a member of the swim team all four years. She was a two-time West Alameda County Conference (WACC) player of the year, and made the all-league first team three times. She set a school record with 12 goals in one game, and ranked second all-time at Piedmont with 361 goals in her career. As a senior, she scored 146 goals, had 34 assists, 63 steals and 55 ejections drawn.
Mooney then went on to Bucknell, where she played four seasons, starting as a junior and senior. She scored 28 goals and had 19 assists as a senior.
When the season wrapped up this spring, Mooney didn't plan to jump into coaching right away. Now, she's immersed in it. She said her best role models are the coaches she played for at Piedmont: Aileen Finney, Megan Hernandez, and Jenny Knutson. They were also a family affair, as Finney and Hernandez are Knutson's aunts.
Finney was a longtime coach at Piedmont, laying the groundwork for success as the sport grew at the high school level. The NCS held its first playoffs for girls water polo in 1995. Finney's first Piedmont team made the bracket. She left after the 2014 season – Mooney's senior year – and the program hasn't been the same since.
"Right now, I'm definitely grabbing things from my own high school days," Mooney said. "Definitely focusing on the basics right now. Making sure people have a good shot, have a good pass. Building up the leg strength."
With so much to do, the goals are simple.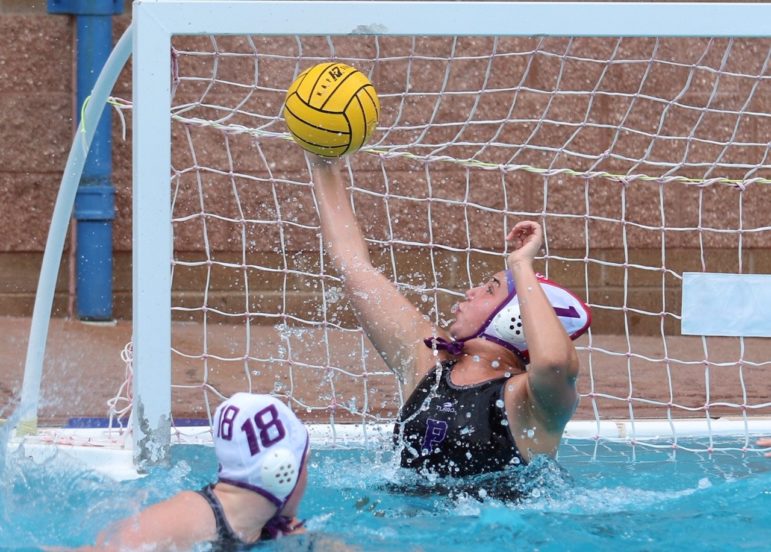 "I think goals overall are just get better at the fundamentals," Mooney said. "Get better in the water. I think if these girls get together, we're going to have a fun game and master the basics of the game."