NFL FLAG is a fast-paced, fun- filled game of 5-on-5 flag football where every player is eligible to receive the ball. There is no contact and no blocking. The main emphasis is on good sportsmanship, skill-building, and fun.
East Bay Flag Football (EBFF) is a California non-profit dedicated to giving kids an exciting, safe flag football experience. Registration is open now at www.eastbayflag.com. For more information, email info@eastbayflag.com or call (510) 379-8839.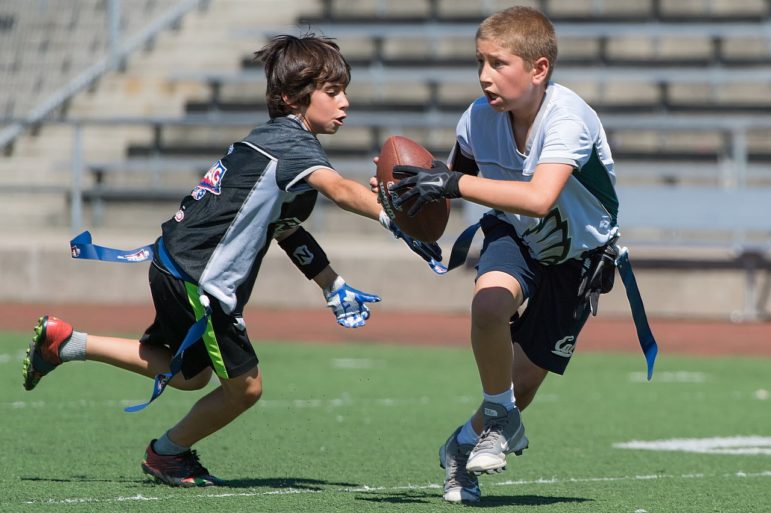 In 2018, EBFF had 30 participants from Piedmont, including
8 in the 6-8 age group, 20 in the 9-12 age group, and 2 in the 13-15 age group.
For 2019, games will be played in Oakland on Sundays from September 15 to November 17 at the Oakland High School football field. The cost is $200 – $240 per player.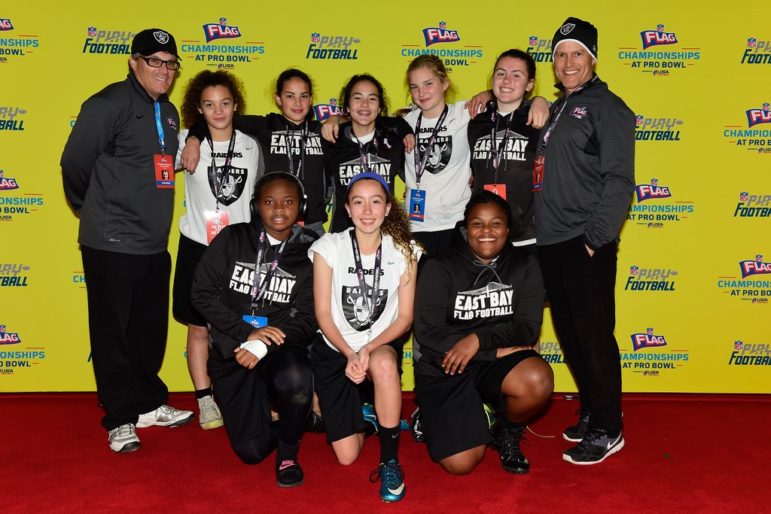 In Alameda, games will be played on Saturdays from September 14 to November 16 at Rittler Park. The cost is $225 per player.