Love of community, a personal approach and strong, competitive streak help longtime Piedmonter thrive in a tough industry.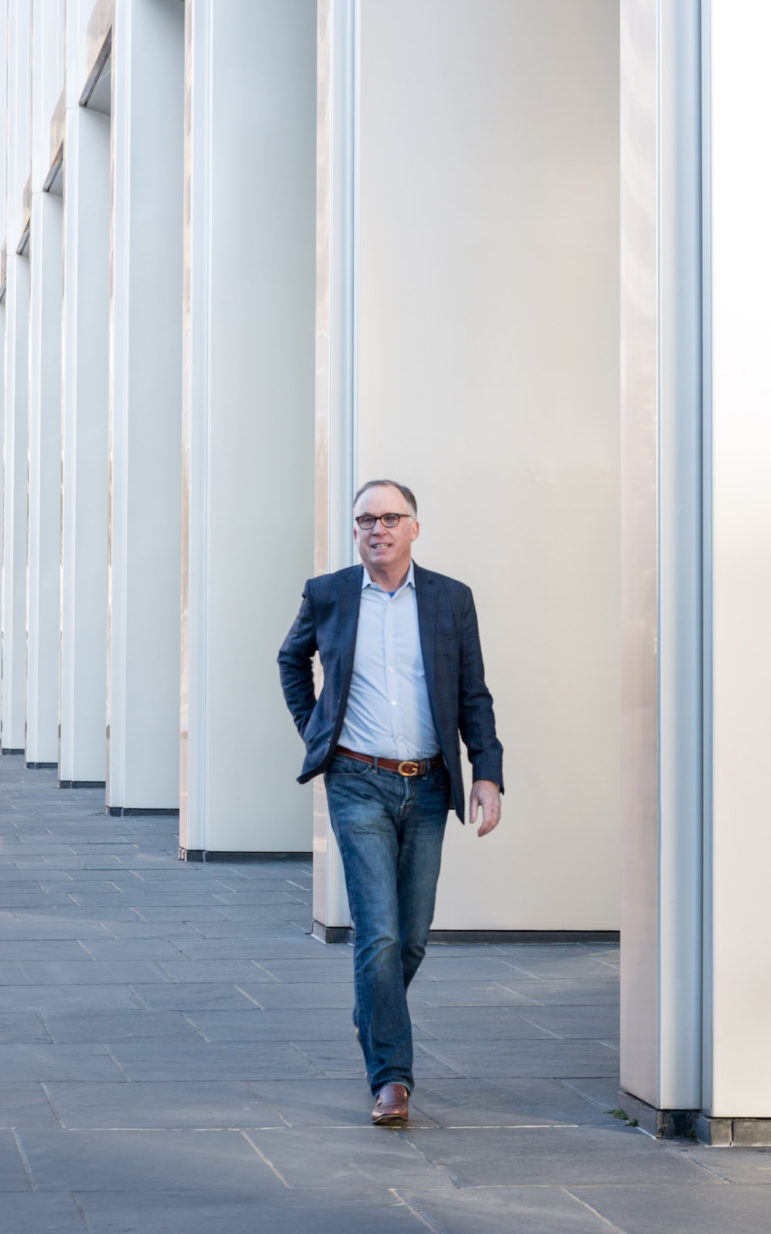 They say location is everything in real estate. In the Bay Area, where land is increasingly becoming more valuable — and more through-the-roof expensive — than anywhere else in the country, real estate companies are all clamoring for a share of the market. But long-standing and fourth generation Piedmonter D.J. Grubb, president of the privately-owned Grubb Co., is holding his own in this hot market.
The company his father, Donald Grubb Sr. started with his brother, John Grubb in 1967 has carried with it a local legacy. Grubb Co. has since evolved into an internationally-recognized real estate brokerage company with 85 agents and 15 full-time staff. Grubb continues to rely on his small-town values — and spunky style, he would add — to engage clients.
The San Francisco Business Times' Book of Lists ranks the Grubb Co. as #13 on highest gross sales in 2018 for Bay Area Residential Real Estate Brokerages. That year, the Grubb Co. reportedly sold 922 properties and made an annual sales revenue of $1.24 billion.
At 64 years old, Grubb still approaches his 9-6 work day with enthusiasm and pride. "I've done that now for 35 years," he asserted. "I don't stop for a minute; I'm on the go."
As president, Grubb also ensures the look and feel of the company, and makes the final calls on all contracts. Grubb's business partner, John Karnay is the CFO who watches economic trends and local and nationwide markets. Karnay specializes in contracts and technology. Grubb Co. employs an in-house attorney, Bob Belzer who started at the Grubb Company in 1974 as his father's attorney.
The Grubb Co. sells properties in Alameda, Albany, Berkeley, El Cerrito, Emeryville, Kensington, Oakland and Piedmont. Grubb and Karnay also own a mortgage company, Montclair-based La Salle Financial, which offers clients mortgage services.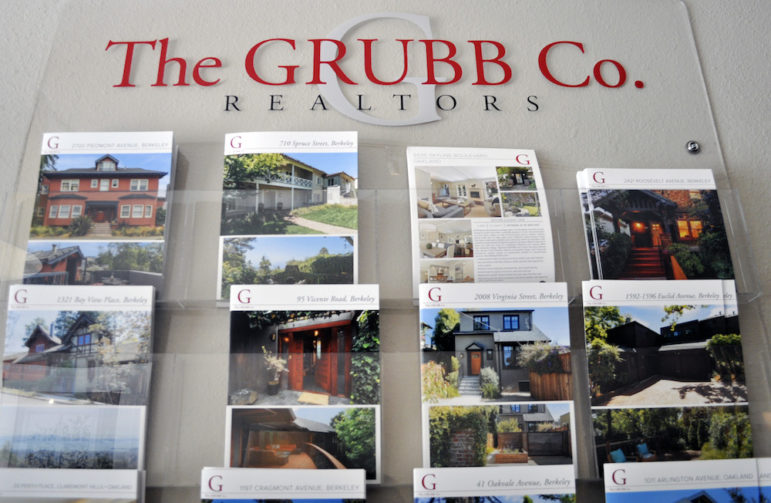 "I am not a tech company," Grubb said, making the distinction between what the Grubb Co. is and isn't. "This is a real estate brokerage company." States the company's brochure, "We don't mine your data or sell your stats. We don't have franchises."
"I sell between 60 to 80 homes a month – so I'll sell 800 homes a year. I would say a home sells and closes within three weeks. It's a highly efficient, highly structured process."

D.J. Grubb
But because he grew up in town, the process is personal – an extension of the same pride and connection he felt cheering on his beloved high school teams.
He admits that competition wasn't his thing in high school. "I'm totally blind in my left eye — and I couldn't play sports in high school," Grubb said.
So it was his career in real estate where he could marry his love of community with a highly competitive environment.
"When I found this, I realized that I can compete here," Grubb shared. "Real estate is the industry of communication. I've got the gift of gab from just growing up in a small town. It just all sort of morphed and felt good to me."
As a shy 4th grader in Mrs. Parry's class, Havens School

As president of the internationally-recognized real estate brokerage company, Grubb Co.
Grubb lived with his mother growing up and didn't get to know his father well until he was in the real estate industry. Grubb credits his father as his mentor, and sees their relationship as much of an employer-employee one as father-son.
According to Grubb, Donald Grubb Sr. relied on a strict discipline management style, one that D.J. says is much different than the collaborative work environment he oversees daily.
What would Grubb say is challenging about the industry right now? The climate with Wall Street money coming into the real estate industry. While Grubb is respectful of the small community in which he operates and doesn't go in for direct comparisons, he is obliquely referring to Compass, which launched in 2013.
Grubb remains steadfast in his belief that while technology is a top line item, technology does not sell homes, people do. Real estate is one of the few sectors that technology has not yet completely disrupted.
"This is a very, very personal business. You can't commoditize this industry."

D.J. Grubb
Mario Palestini, General Manager of the Grubb Co, has worked there for two decades. He's watched the evolution of the company and East Bay real estate in ways that both equally surprise and thrill him.
"It's been great seeing a family-run company maintain its legacy, despite the catastrophic market crash in 2008," Palestini said. "Big companies are coming in with lots of money, so how do we maintain our relevancy? At the end of the day, you have to look at what we provide our clients versus the competition; everything is included without charging the client additional fees. That connection is paramount in running a business and providing our clients the best possible service."
The [family-run] connection…keeps clients coming back "sometimes over several transactions and generations."

Mario Palestini, General Manager of Grubb Co.
Most of Grubb's inventory was built in the thirties and forties. When asked how real estate has changed in Piedmont over the years, Grubb said it has — as much as it has not.
"I could say that the lower end of the market is in a hyper-appreciation mode where I've never seen that before," he noted. "I think we're going to see some functional obsolescence in these properties, [which] means that land is going to become much more valuable than the home. It's always been [that] the home had the value and the land would follow. Now we're gonna see the land has more value."
To increase visibility and accessibility with millennials, the Grubb Co. opened an office in downtown Oakland in 2017. He calls it his "millennial's store." It's important to Grubb that he increases visibility and accessibility with this demographic.
"We usually define luxury as the gated community, privacy, a formal dining room," said Grubb. "Today, I can define luxury by how close to a coffee shop are you, your walk score, your urban experience. So when I gear my marketing towards the millennials, I'm not talking about 'behind the gate' in some private environment. I'm talking about being part of the community."
This attitude is evident in company's generosity with anything related to the local community – Grubb Co. is quick to sponsor the schools, sports, parks – anything that helps to underscore their shared, common, community bond.
Ask Grubb to point on a map his favorite property in Piedmont and he'd point to a 2,000 square foot cottage with a picket fence in Wildwood Gardens. He'd then tell you that's his very own – where he lives with his wife, Audrey.
"I live in a very happy home," he said. "My family's been in town for a long, long time. We have a good little vibe."
As if to bring home the point, Grubb shared an anecdote that summarizes his success – and humility.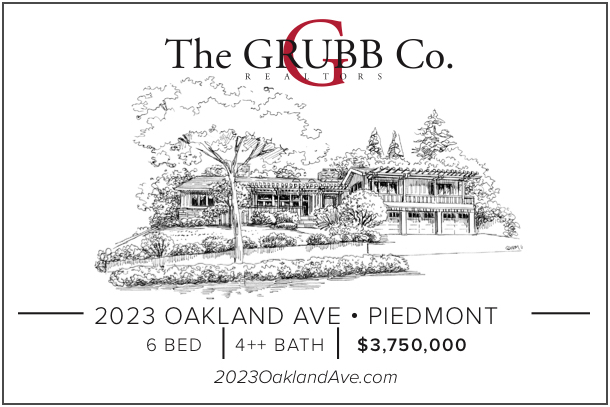 "I was in the south of France a couple of years ago and I was chatting with this attorney from New York," Grubb recalled. "He asked me who I was, and I said, I'm D.J. Grubb. And he said, "Oh, you're the guy with [the homes rendered as] line drawings in The Wall Street Journal!"
Proud of the fact that he doesn't have to give up small town values to have a big world impact, he said, "It was interesting to be [a]way," far from home, and yet still be known and recognized. "It was the ultimate compliment for me."
The Grubb Co. flagship store is located in Montclair. The two other offices are located in Berkeley's Claremont neighborhood and Downtown Oakland near Lake Merritt.