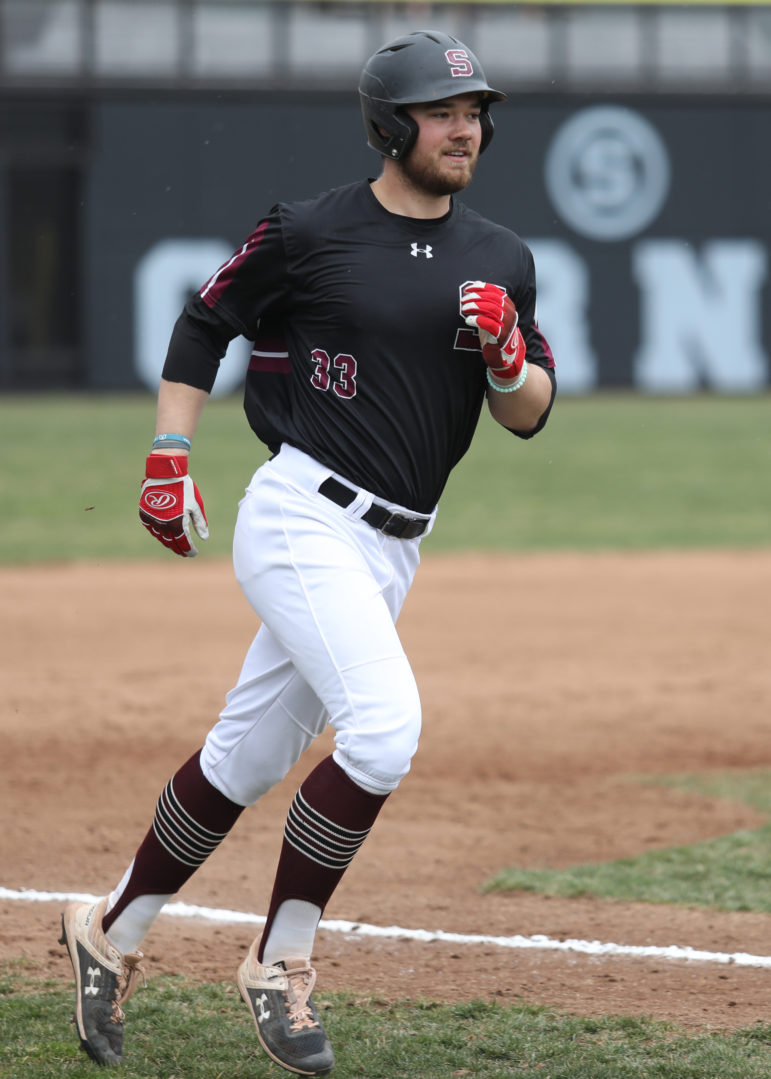 When you put a personal ad up on the internet, you need to make sure you grab people's attention.
"6'5" 1B/OF who hit .399 with HR bat seeking team for 2019-20"
So read the headline on Jackson Roberts's profile on baseballjobsoverseas.com. Roberts posted it as he was concluding his collegiate career at Swarthmore College in Swarthmore, Pennsylvania. Roberts was putting the wraps on a terrific four-year tenure, one in which he hit .348 in 140 games for the Garnet.
"It's like baseball LinkedIn," Roberts said of baseballjobsoverseas.com.
Roberts was contacted by the Frankfurt Eagles of the Second Bundesliga Süd-West of the Deutscher Baseball und Softball Verband, or DBV.
Roberts is playing first base for the Eagles, and in his first four games he went 9-for-12 with four runs scored and two RBIs.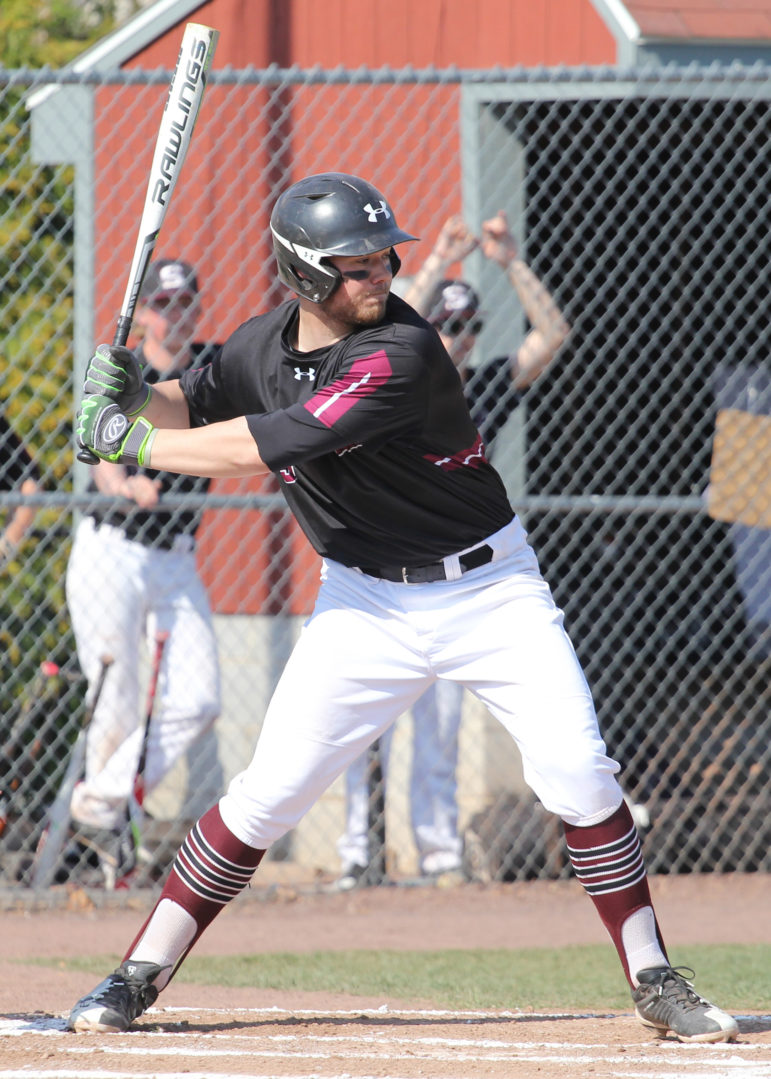 "I've played a lot, I've had a lot of success," Roberts said. "The level of competition is not what I'm used to. I think it's important to come over here and get professional experience."
The Eagles play double-headers on the weekends. Most of the players are Germans who work during the week. Frankfurt (also known as Frankfurt 1860) has an American manager and Roberts has one other American teammate.
"We practice a few times a week," Roberts said. "A lot of people on the team have jobs. We're (the Americans) the only ones who are here to be professional players. We're taking our job seriously."
Roberts doesn't speak German, but he said Frankfurt is a big tourist city so his German teammates and most of the people who work there speak English.
"It functions in German and English at the same time," he said.
Roberts had a stellar career at Swarthmore. In 2018, he became the first Garnet player to hit three home runs in a game since 2009. He ended up with 10 homers on the season, and earned American Baseball Coaches Association First Team All-Region that year. He also received honorable mention on D3baseball.com all-Region. He helped lead Swarthmore to the Division III College World Series, where he was named to the all-Tournament team.
He finished the season hitting .399 with 48 RBI in 44 games. His OPS for the season was 1.125.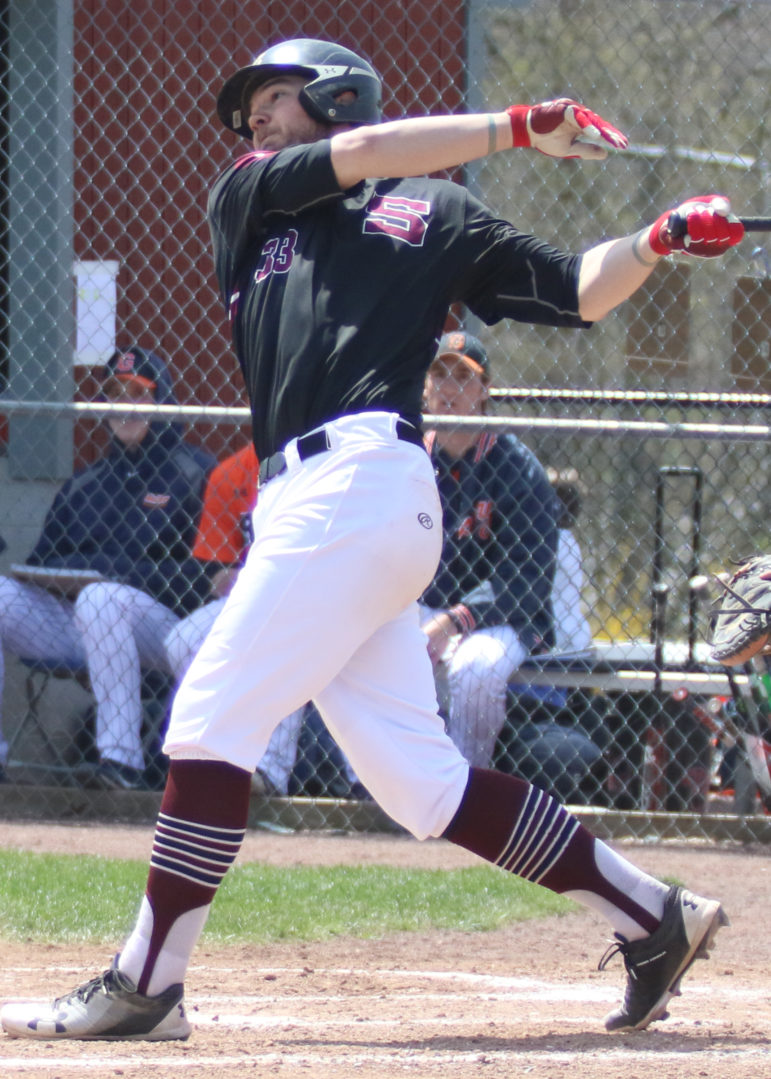 Roberts was a middle infielder when he played at Piedmont High School, with, in his own words, "limited gap-to-gap power." He filled out in college and is now 6-foot-5, 230 pounds.
He decided that Europe was a more interesting proposition than playing independent league ball in the U.S.
"Independent ball in the US doesn't appeal to me because in Europe you get to travel," Roberts said. "So next year, I'm looking to come back and play either in the first division of the German League or somewhere else in Europe. Maybe Italy or the Netherlands."
He added, "It has been a fantastic experience for me. There's really nothing I'd rather be doing than playing baseball all the time. We get to travel. A couple of weekends ago, me and my teammate went to Italy. We're going to the south of France."
He said he would recommend the experience to any player, although he also noted that each situation is different.
"Each team is very different in terms of the accommodations they can provide and the level of competition' Roberts said. "You have to do as much research as you can and balance your interests. I knew I wanted to come in. I didn't have too many options this year, but the situation I got in felt perfect for me."