On Friday, July 19 Piedmont Police Department received two calls: the first at 4:40 p.m. and a second at 5:13 p.m. about a suspicious vehicle driving around Arroyo Avenue and Oak Road. Callers told police they observed subject(s) inside a Lexus ES300 stealing packages off porches. Video surveillance obtained by PPD captured the first incident. A resident witnessed the second incident and photographed the vehicle's license plate.

According to Police Commander Lisa Douglas, when officers arrived at the scene of the incidents, the suspect vehicle was not in sight. However, a detective in an unmarked car spotted the Lexus and followed it to a Chevron parking lot on Lakeshore Avenue. A marked police vehicle arrived and conducted a high risk stop.
Inside the trunk of the Lexus officers discovered what Douglas described as "a lot" of packages. The two male subjects in the car, 19-year-old Oakland resident Jovana Robinson and 19-year-old Oakland resident Jaevonn Edwards, were each charged with petty theft misdemeanors and transported to Santa Rita Jail. According to court documents Edwards admitted to driving the vehicle while Robinson committed the thefts. Police say this is confirmed by video surveillance.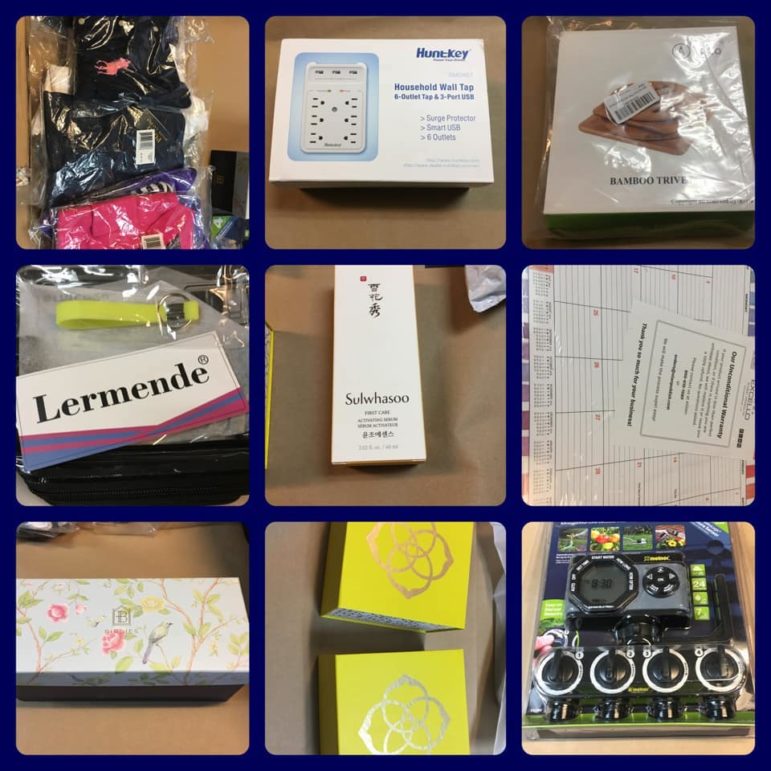 Douglas said that the items were taken from porches in Piedmont and Oakland. PPD attempted to physically return the packages to their owners. For those PPD was not able to reach, officers left business cards for owners to come claim them. PPD posted an image of several of the stolen items on their Facebook page.
Although this was the only package theft incident last week on the crime log, Piedmonters are often victims of this crime.
"There's a couple of things you can do [to prevent package thefts]," Douglas suggested. "Most retailers now have tracking information and email notification after a delivery. When you get those notifications, call a neighbor to pick up a package off your porch so that it's not sitting on your porch all day. A lot of people also have packages delivered to their work so that it's not sitting in their mailbox or porch."
Douglas also recommended using Amazon lockers. The closet lockers near Piedmont are:
Amazon Locker – Perla (3500 Grand Avenue)
Amazon Locker – Teasley (Rite Aid at 1991 Mountain Boulevard)
Amazon Locker – Oakland (Whole Foods at 230 Bay Place)
Amazon Locker – Charlene (Lake Merritt Laundromat at 500 Wesley Avenue).