Graham Low never thought he would be playing professional baseball back when he played for Piedmont High School from 2012-15.
"Coming out of Piedmont, I would have never guessed that I would be playing professional baseball out of college" the 22-year old said. "My focus was going to a place where I could play baseball, but also getting my degree and getting a good education."
Low graduated from Macalester College this year and then signed with the Sioux Falls (SD) Canaries of the independent American Association. In 29 games with the Canaries (through July 10), he is hitting .267. The catcher has also thrown out eight of 29 baserunners trying to steal.
"I think I'm doing well especially because I'm one of the youngest players in the league," Low said. "It's good to have some success batting. Defensively, I'm throwing out a lot of runners. Defense is what I pride myself on because it's such an important position."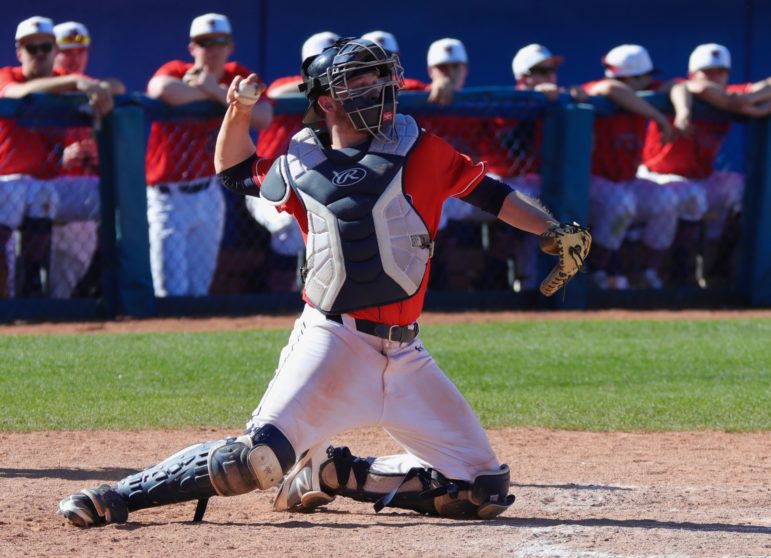 Macalester College is located in Saint Paul, Minn., and plays at the Division 3 level. Low hit .452 as a senior with two home runs and 21 RBI in 34 games. He hit .345 over his four-year career, with 18 home runs and 102 RBI in 137 games for the Scots. He won the Minnesota Intercollegiate Athletic Conference (MIAC) Player of the Year as both a junior and a senior, and was named third team ABCA all-America and fourth team all-America by d3baseball.com this season.
Low said his favorite season came his sophomore year, when Macalester won the conference title and advanced to the Division 3 world series.
"My junior and senior years, the accolades were nice, player of the year," he said. "But winning the conference was the most fun."
He added, "As my baseball career progressed, it became a more viable option (to turn pro). Just being able to play a child's game for money."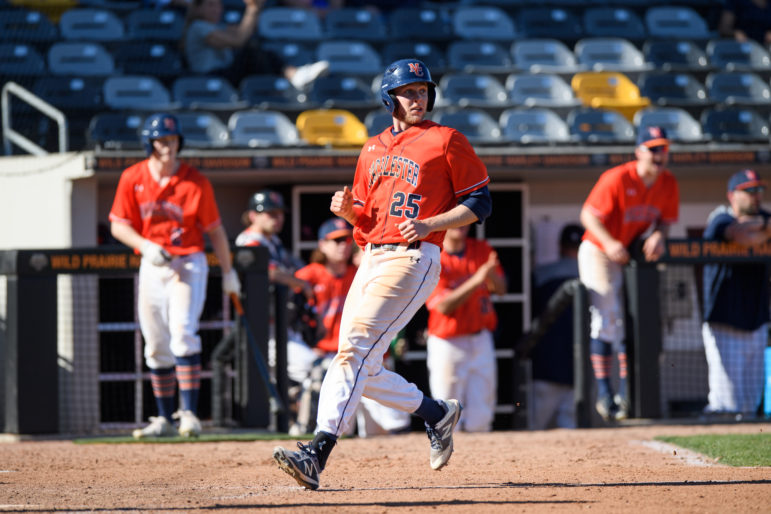 Scots pitching coach Ben Moore is also the pitching coach for the Canaries, so he suggested Low come aboard. Low did do a pre-MLB draft tryout but wasn't drafted, so he decided to sign with Sioux Falls.
There is definitely an adjustment, Low said.
"It's still baseball, so the game's played the same way," he said. "But the competition is much higher. Most of these guys have four years, five years of affiliated ball under their belt. The guys are bigger. The biggest adjustment is the velocity. Coming from a division 3 school where pitchers didn't throw as hard, most of these guys throw 95, 96."
Low said he doesn't expect to be an independent league dirtbag into his 30s.
"At some point, I will have to get on with my life," he said. "Obviously, the goal of everyone playing in this league is getting picked up by an affiliated organization. If that doesn't happen, I'll probably give it a year or two more. But I'm going to give it all I can."
Low's degree is in applied math and statistics with a minor in classical Mediterranean and Middle Eastern studies. He said he'd like to go into finance or data analytics for a tech company.