Earlier this year, San Francisco ice cream company, Humphry Slocombe, made their second East Bay debut by opening a scoop shop in Berkeley, in the former Ici ice cream space on College Avenue in the Elmwood District.
Best known for their "secret breakfast" flavor, their signature bourbon ice cream with cornflakes, Humphry Slocombe has no fear when it comes to trying inventive flavor combinations. There are currently 175 flavors listed on their website (yes, I counted) from alcohol-inspired flavors like Glenlivet and Anchor Steam to 17 different choices that include chocolate. Talk about choices! However, your decision paralysis in the shop won't be as worrisome as there are usually only about 12 flavors on rotation, along with a few monthly specials.
As Humphry Slocombe settles into the Berkeley neighborhood, they plan on partnering with a few local businesses for special monthly flavors inspired by the community. One of those key partners for July is local artisan oil producer, La Tourangelle. La Tourangelle (pronounced la-tour-an-gel) is headquartered in Berkeley but handcrafts their artisan oils up in Woodland using 150-year-old traditional French oil-making techniques and locally sourced ingredients. La Tournagelle's portfolio of award-winning oils includes a plethora of oils from avocado oil to garlic oil, but the oil selected for the special Humphry Slocombe collaboration is their nutty and festive, roasted hazelnut oil.
While artisan oils and ice creams aren't usually a typical pairing, the products from both Humphry Slocombe and La Tourangelle are so unique that they are bound to unleash some delicious creativity. Try the ice cream sundae partnership between La Tourangelle and Humphry Slocombe for yourself and see what you think.
Across all five Humphry Slocombe locations for July, look for the Chocolate Hazelnut Sundae on the menu – milk chocolate malt ice cream topped with La Tourangelle Hazelnut Oil and maldon salt.
(Disclaimer: I'm a little biased when it comes to the craftsmanship and quality of La Tourangelle: I work in marketing for the company.)
Humphry Slocombe Locations:
Mission District

2790A Harrison Street San Francisco, CA 94110

Ferry Building

One Ferry Building San Francisco, CA 94111

Oakland

The Hive: 2335 Broadway, Oakland, CA 94612

Berkeley

2948 College Avenue Berkeley, CA 94705

Los Angeles

1653B Abbot Kinney Blvd.Venice Beach, CA 90291
---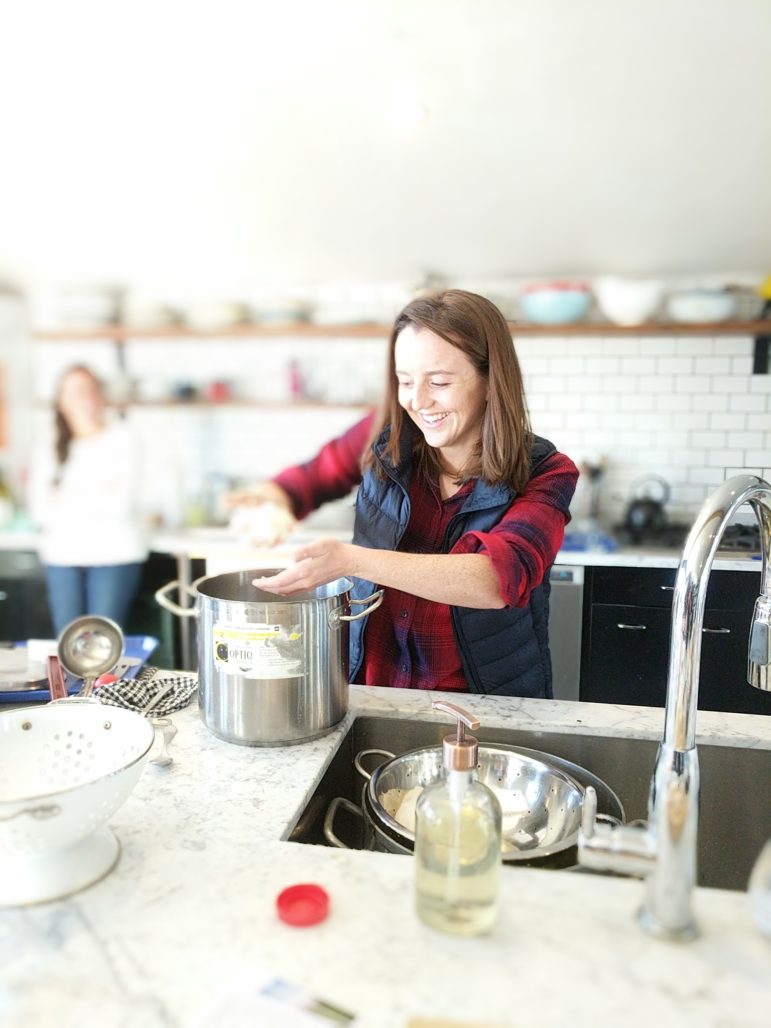 Ollie Ramsey loves to eat. Her passion for food extends into her career as a marketing professional in the packaged food industry. For more of the best food in the East Bay follow @eastbayeats on Instagram.