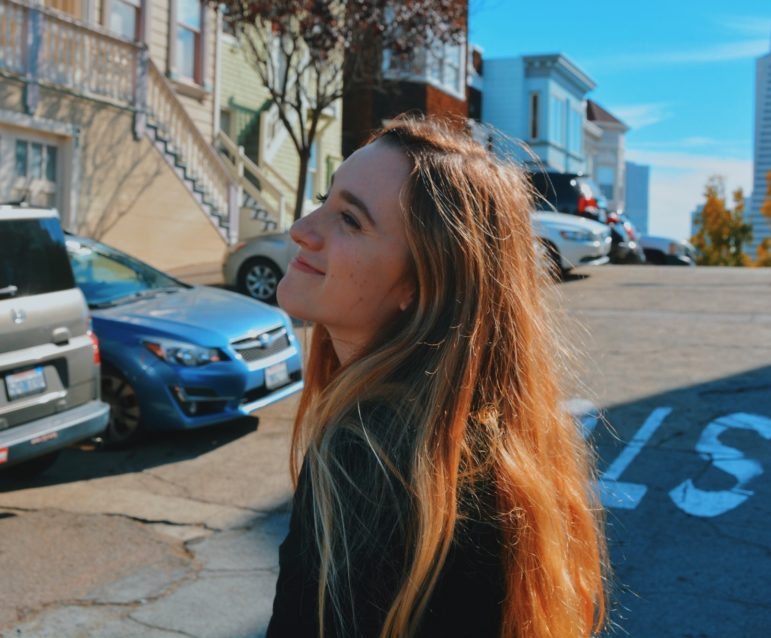 Exedra intern Colby Francis is known as an intrepid traveler, with recent trips to Hong Kong and Thailand under her belt. When the editors of the Exedra discovered she is also an intrepid foodie, we dispatched her on a daunting mission: Go forth in the Piedmont-Oakland vicinity, eat, and report back on her five favorite restaurant experiences. We quickly found out that Colby was the right woman for this challenge. We present to you Colby's list of favorite restaurants. (And, yes, it's making us hungry…)
---
#5 Grand Lake Kitchen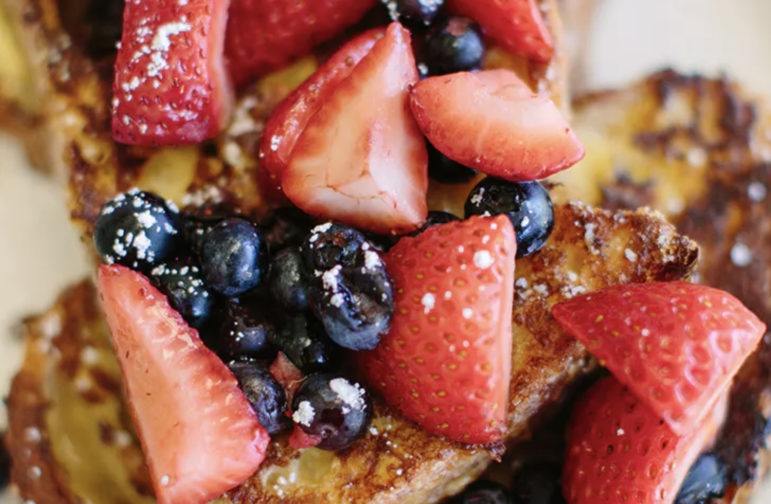 Choosing between the Soft Scrambled Eggs and Savory French Toast may be the hardest decision of your Saturday morning. (Savory French Toast — made from rye bread dipped in porcini batter, two poached eggs, wild mushrooms, parmesan, arugula, herb oil — not be confused with their sweet variation pictured here with fresh fruit — and also delicious.) Grand Lake Kitchen takes the cake for the best brunch spot in Oakland. Every dish is unique, and it is nearly impossible to go wrong here. On the dinner menu, the Vegetable Pot Pie warms your stomach with the rich flavors and crispy topping. Getting here early is a must; if not, you may find yourself in an hour and a half wait. The patio allows dogs, so if you want to bring your pooch along, this is a perfect breakfast place for your furry friend.

BOTTOM LINE: Next time you're looking for a brunch spot with friends, get to Grand Lake Kitchen — and, P.S. don't miss out on the Avocado Toast.
Lake Merritt: 576 Grand Ave | 510-922-9582 | Dimond District: 2042 MacArthur Blvd | 510-866-2639 | GrandLakeKitchen.com
#4 Doña Tomas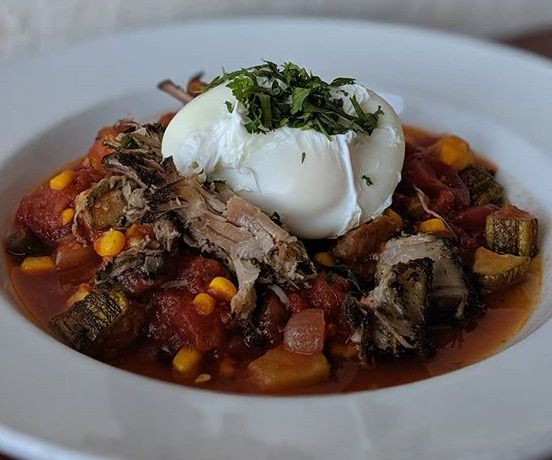 The Mexican brunch, lunch, and dinner spot is a colorful and chic place to wind down with one of their signature Margaritas, or tempting chips and salsa. My personal favorite, the Carnitas with corn tortillas is a rich plate packed with Mexican flavors and spices. People looking for a more refreshing meal can enjoy the Ceviche on crisp tortillas. The lively decor and floral tablecloths are bound to put you in an upbeat mood. This restaurant has excellent service, flavorful food, a great energy, and an outdoor dining patio.
BOTTOM LINE: Perfect for family dinners, the Temescal-located restaurant has something for everyone.
5400 Telegraph Ave (Note: Dona Tomas recently announced plans to relocate to Piedmont Ave in late 2019)| 510-4500-0522 | DonaTomas.com
#3 Belotti Ristorante e Bottega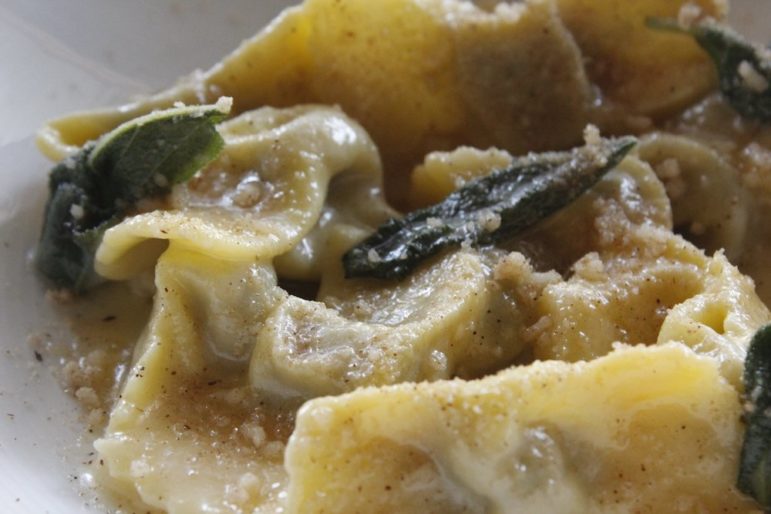 This tiny, family-owned Italian restaurant blew my mind the first time I tasted the homemade pasta. The traditional pasta dishes take you to the beaches of Porto Ercole, or the heart of Rome with their exquisite, regional tastes. Their signature dishes, including Agnolotti Di Lidia, a Piedmontese pasta stuffed with all kinds of meats, and the classic Gnocchi Alla Bolognese are some of the best homemade pastas in Oakland. If you are not willing to wait for a table at the restaurant, the "Bottega" is a takeout spot where you grab and go.

BOTTOM LINE: Whether you want to buy their gnocchi in bulk, or takeout a dish during your lunch break, the Bottega is a fast and easy way to get your pasta fix in.
Ristorante: 5403 College Ave | 510-788-7890 | Bottega (take-out pasta shop): 4001-B Piedmont Ave | 510-350-7619 | BelottiRB.com
#2 Mua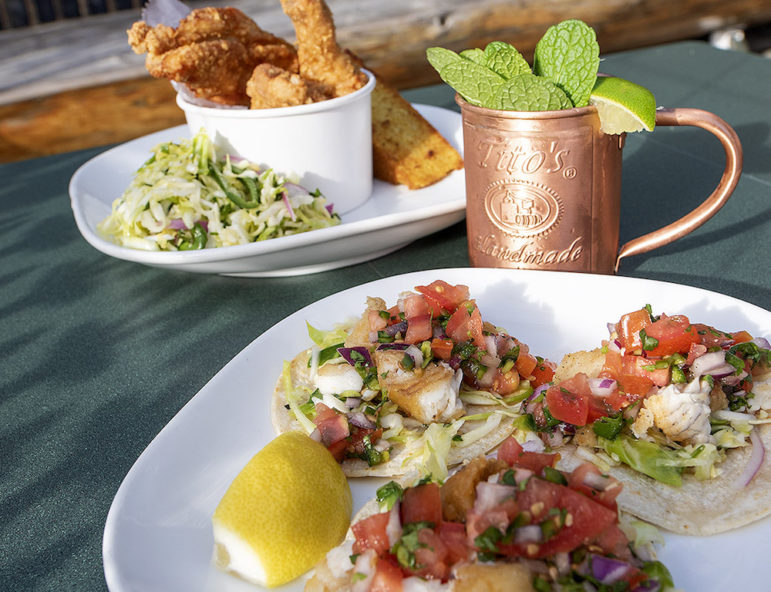 Right as you step into the industrial warehouse-turned bar and restaurant, the live music and contemporary decorations automatically put you in a festive mood. The eclectic dinner menu ranges from Ahi Tuna Sashimi and Garlic Prawns, to a Morrocan braised Lamb Shank and Fried Chicken. An extensive bar will keep your thirst sated. Aside from the winning food and stimulating character, Mua is also perfect for the art lover. The walls are decorated with pieces by up-and-coming Bay Area artists. The restaurant constantly changes up the art to keep things fresh.

BOTTOM LINE: Whether a food lover or an art lover, Mua is a perfect place to embrace Oakland's culture.
2442a Webster Street, Oakland, CA 94612 | 510-238-1100 | info@muaoakland.com | MuaOakland.com
#1 Burma Superstar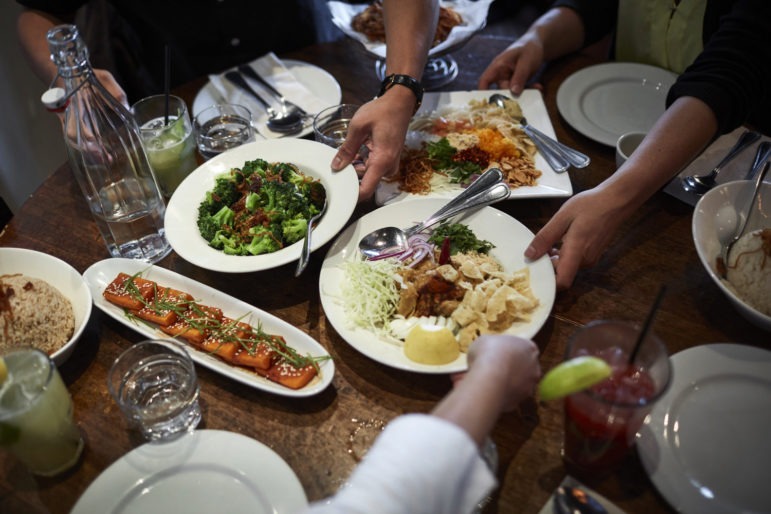 Perfect for vegans and meat lovers alike, the Burmese-fusion restaurant Burma Superstar has been a favorite of mine for years. Although it's on the pricey side, the food is unlike anything else in Oakland. The famous Tea Leaf Salad hits the spot if you're vegans and vegetarian, while meat lovers can enjoy the Sesame or Mango Chicken. My personal favorite, the Sesame Tofu, is a lightly fried tofu dish with sesame toppings and sweet dipping sauce. The unique cooking style caters to all, whether it's for a date night, or dinner with the family.

BOTTOM LINE: Burma Superstar has it all and easily steals my #1 spot for best restaurant in Oakland.
4721 Telegraph Ave, Oakland | 510-652-2900 | BurmaInc.com
---
All photos courtesy of restaurant websites