[SPONSORED POST]
​"I refuse to overpay for this house," the skeptical Buyer said. "I bought in San Francisco in 2007 and then rode the market all the way down until I sold for a substantial loss."
I feel your pain; I do, although I take issue with the concept of "overpaying for a house.
"You are not 'overpaying' for a house, you are paying 'what the market will bear.' "

"What's that house you sold worth today?" I asked.

"About a million more," he said.

"Then I respectfully submit that the problem wasn't when you bought the house, the problem was when you chose to sell it."
---
Let me state that I absolutely relate to this cautious and conflicted Homebuyer, having walked in his shoes a time or two. Cliff and I bought our Piedmont home at the height of the 2006-2007 run-up only to watch it lose the VAST majority of our hard-earned equity in the 2008 financial meltdown. (Ouch, that hurts.)
The bank had ordered an appraisal on a potential refinance and I'd wanted to weep when the results came in. (We didn't even qualify given the reduced equity.) While living in the City, Cliff and I had renovated four houses in 12 years, building up that equity via blood, sweat and tears (not to mention our hard-earned cash). BTW, I'd given birth to two babies during that time and they too, had suffered through the dust and microwave dinners for months on end. In fact, it's how my boys spent their formative years (which may explain a lot). It hadn't been easy going, but ultimately, the gains we built with each successive sale, had allowed us to make the jump into our Piedmont home and more importantly, into Piedmont schools.Now, it appeared to be entirely lost (Yikes!).
Thus, the news that our Piedmont property was now worth 25% less than what we had paid for it two years prior was a MAJOR downer UNTIL my husband reminded me to heed my own advice: "Markets go up and markets go down, but the value of a house – like the value of stocks – is only relevant come time to sell."
Because I was focused on the loss – and not the gain – I'd forgotten that each home has spring boarded us into the next and had ultimately allowed us to achieve our housing goals along the way, irrespective of the market's coming and goings.The value wasn't lost, we just needed to wait out the correction . . . and so we did.
Eight years later, we sold that same house for a BUNDLE and even then, we didn't hit the peak. No matter, we bought our current home for far less than we would have paid for it today, which brings me to my second point: MARKETS ARE RELATIVE. Thus if you sell high, chances are, you will buy high as well. If you sell low, you should realize the break on a lower purchase price on your replacement property in step. (Make sense?)
The gamble comes when we buy or sell in one market, and then wait for another, betting on a later date to adjust the market in our favor. You can play this game and you may even win, but you may also lose valuable ground, and in the worse case scenario, find yourself priced out of the housing market altogether.
It's food for thought.
In 15 years of helping clients buy and sell homes, I can point to only a few who timed their purchase perfectly and they'll be the first to admit that their windfall had more to do with luck than smarts. Moreover, life doesn't exactly wait for the perfect circumstances to signal a change is due. We fall in love, get married, have babies, move for schools, divorce, change jobs, change careers, care for aging parents, welcome home boomeranging college graduates, raise grandchildren, and if we have planned accordingly, saved diligently, and worked very, VERY hard, we may even get to retire someday. (One can only hope.)
At no point along the journey do we control the micro and macro economics that shape our world. (Leave that to Warren Buffet.) We buy and sell for many reasons, but rarely does it have to do with the most favorable market timing. In other words, outsmarting the market is an impossible goal.
So is our current marketplace overdue for an adjustment?
Yes, it is, and it has been for quite some time. We've seen a rising market for 11 years when statistically, the market corrects approximately every seven years or so, making this run one of the longest real estate bull markets in history.
So why hasn't it corrected? Supply and Demand!
Interest rates are low, inventory is scarce, unemployment is under 3%in all nine Bay Area counties (less than 2% in SF), recent IPOs have spawned a whole new group of millionaires who can afford the going rate, diversity abounds, life here in the East Bay is incredibly vibrant, and moderate temperatures make the Bay Area one of the nicest places to live year round (I didn't say the most affordable, but it's a nice lifestyle to be sure). In short, there's a lot to love about San Francisco and its surrounding communities, Oakland, Berkeley, and Piedmont being among the best and most affordable, relative to others.
Are these values sustainable?
That's anybody's guess and make no mistake, it's a guess, no matter how many advanced degrees follow a name.Gratefully, Oakland real estate has been buffered due to the fact that it's still perceived as more affordable than many of its competing communities that act as feeding grounds for San Francisco, AND our housing turnover rate is incredibly low (only 2-6%, depending on the area). Plus, the East Bay has suddenly gotten very "hip." (Oakland is the new Brooklyn, haven't you heard?) That being said, elsewhere, there are definite signs of a slow-down: price reductions, longer days on market, and fewer multiple offers. Perhaps our correction is just around the corner – or not.
Absent a crystal ball, the stark truth is that home ownership isn't a short-term proposition, nor should it be. Anyone who held a home for just a few years and made a profit got very lucky indeed. (Hats off to you.) The reality is that the cost to buy and sell is expensive, especially when we factor in transfer taxes, commissions, and the cost to prepare a home for sale. Thus,growing our home's equity usually requires major improvements to the house, or T I M E . . . . Often, it requires bothelements to realize a real return.
So the moral of the story: Forget about timing your purchase, time your sale!
In fact, now might be an excellent time to take advantage of the opportunity to sell, unless you bought in the last few years. If that's the case, I suggest you wait.
How can I help you?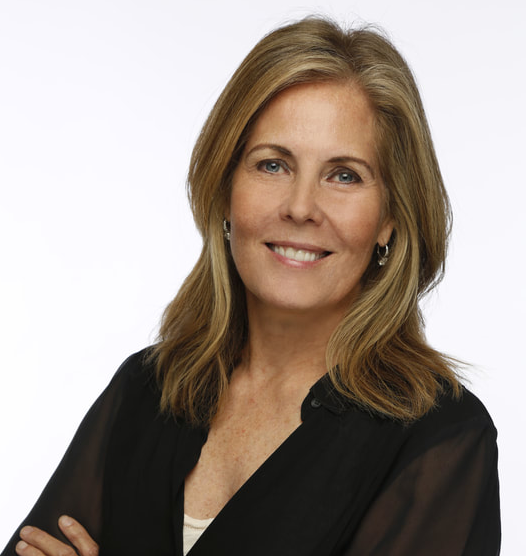 Julie Gardener | Compass Realty
Not just a Realtor, but a consultant in all things house and home, I'm here to educate, explore, examine and refer . . . In short, you may count on me to take care of your home as if it were my own and anyone who knows me, knows I take pretty darn good care of my home.