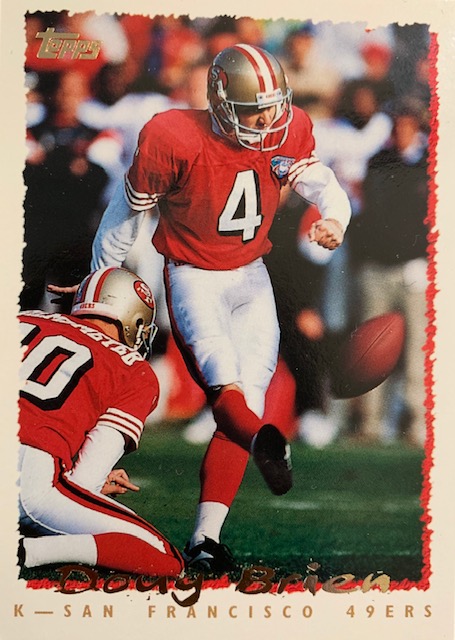 Doug Brien
Background
I am an entrepreneur and former NFL player. I am married to Shanti Brien and we have three kids — Lilli, Ceci, and Zach. We've lived in Piedmont since 2007.
Q: What was your first job out of college?
Kicker with the San Francisco 49ers. So yeah, I had a pretty epic first job. It would be hard to top. And what was crazy was we won the Superbowl in my rookie year. And then it never happened again in 11 more years in the NFL! It would be hard to pick or to get a better first year in the professional world.
Q: What lead you to that job?
To some degree, I think it was serendipity and happenstance. I played soccer in high school and I could kick the ball far. I got recruited by Cal, but didn't play for two years because I was under an all-American kicker. But I learned a ton. And then I was starting and I was just trying to play, not trying to make the NFL. It was just one of those things — you take one step at a time and focus on that next step and you might be surprised where you end up.
Q: What did you think your profession would be when you got to Cal?
I didn't know. I've always kind of had an entrepreneurial itch in some form or fashion. I actually wanted to go to the Haas School of Business and I was discouraged by the football program. I ended up going to business school later, but I didn't know [that would happen]. Some people talk about how you should have this set of specific goals and in some ways I disagree with that. The world is changing. Who wants to arrive and do the things that they wanted to do and then that's it? That's not very interesting. To me, life's a journey and this opportunity for football presented itself. It was never my dream, but I'm gonna put everything into it and see where it goes, see how good I can do, see what I can learn and then go on to the next thing.
Q: What was your first day in the NFL like?
I probably had the most awkward first day. Kickers don't usually get drafted in the third round. The 49ers came out and said "Well you're a kicker, so we're not paying you nearly as much." And I had an agent and he just said no. So I ended up holding out! Training camp started, and the whole team reported. Not me. So they finally offer me more money and some bonuses that I thought were achievable. And I wanted to be there. So I signed a contract and I showed up one week into camp. Jerry Rice and Steve Young are like "Doug Brien! Get up here! In the middle, in front of the whole team, and lead the team in a stretch." And I was like "Uhh what?" They said, "Just lead us in stretch, whatever you want. So happy you're here!" It was just like hazing me, like you're the rookie holding out on us so get up here. So I just made up a bunch of stretches!
Q: What skills did you learn from your job? And how did your first job lead you to where you are now?
Kicking is unique in that you don't usually have a coach that actually knows what they're doing. So you have to just figure it out. If you're going to be good or great or mediocre, it's on you to figure out the path and find the resources to get it done. And then I have to go do the work. It was about being independently motivated and going and doing it. I either got up and did it or I didn't. And if I didn't, I wasn't going to last very long.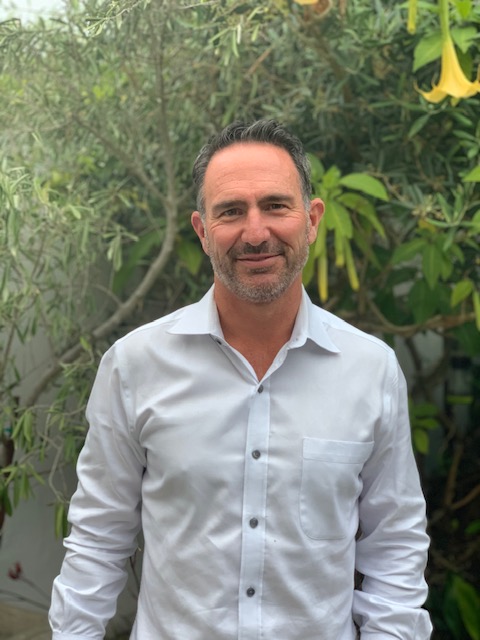 Q: Do you think these skills have helped you down the road, on your current career path?
Football is an extreme example of what the business world is like. I came from this world where I had to figure out how to survive, and then I'm going to business world and literally apply all those same things. What are the resources I can access to be better? What do I need to do? And then actually going and doing it, following through. In business learning those lessons was extremely valuable. Being a placekicker in particular, more than any other position, you have to have that self-motivation and independence and accountability for yourself. And those are definitely core entrepreneurial skills.
Q: Your daughter, Lilli, is following in your footsteps as the kicker for Piedmont High. What was that experience like for you? How much influence did you have in her decision to join the football team?
It was totally her own thing. So much so that Shanti, at one point, had to come to me and say, "Doug, your daughter is asking for your help. You're uniquely qualified to help her. Help her." I know what the football environment is like and I didn't want my daughter out there dealing with all that. And so I finally just said, "Okay if you really want to do this, I will teach you." I have so much respect for her for doing it. Not just being out on the field and kicking, but being on the team. It was a hard and challenging experience and I am very proud of her for doing it. And it was very cool to be able to share everything that I know. And it was fun to work with the Piedmont football program!
Q: Any other general advice for anybody, based on the jobs you've had?
Don't follow dollars, follow your passion. People who do something that they enjoy, that they probably would do even if it wasn't their job– those are the people that end up the most happy. It might not be immediately, but in the long run you'll have more financial success and, most importantly, happiness.