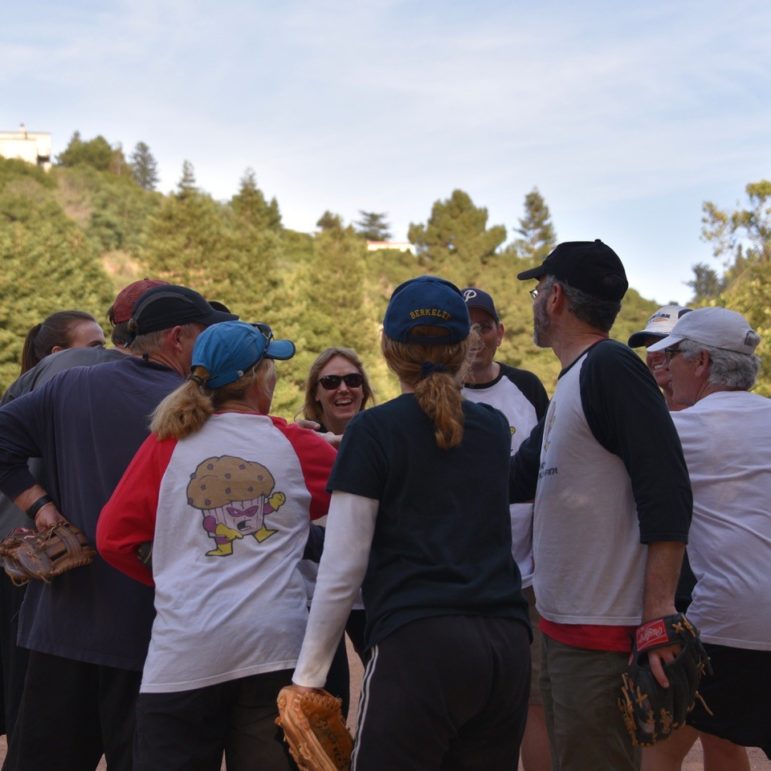 The Piedmont Recreation Department's Adult Softball League began its 2019 season on June 17. The league features seven teams this year, and each team has a co-ed roster of 16 players. Most of the players are Piedmont residents, with several of the teams formed from parents of one of the three Piedmont elementary schools. A few teams feature recent PHS graduates, including softball players Kylie Heller and Erin Sturdivant on The Other Guys, and baseball players Christian and Julian Turner on Game of Throws. The season runs through the end of July, with playoffs crowning a champion the week of July 29th.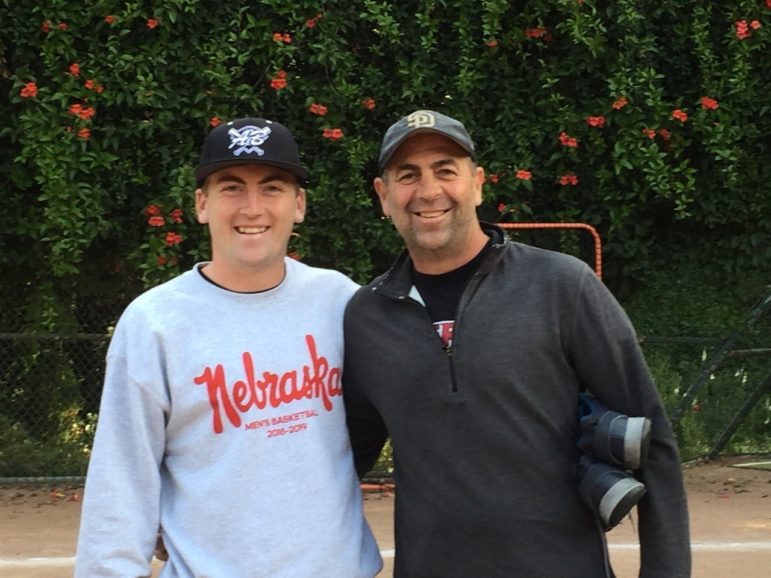 The 2019 teams and managers are as follows:
Baja Bombers, led by Mike Stankiewicz
Beach Bums, led by Chiaty Shrieve
Bodacious Batters, new for 2019, led by Kristin Johnson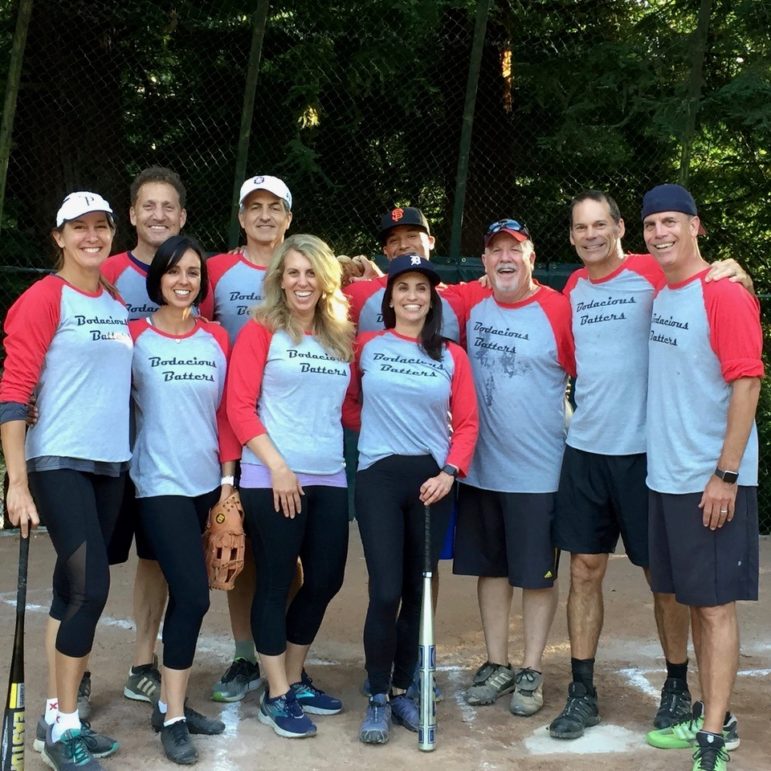 Muffintops, led by John Shields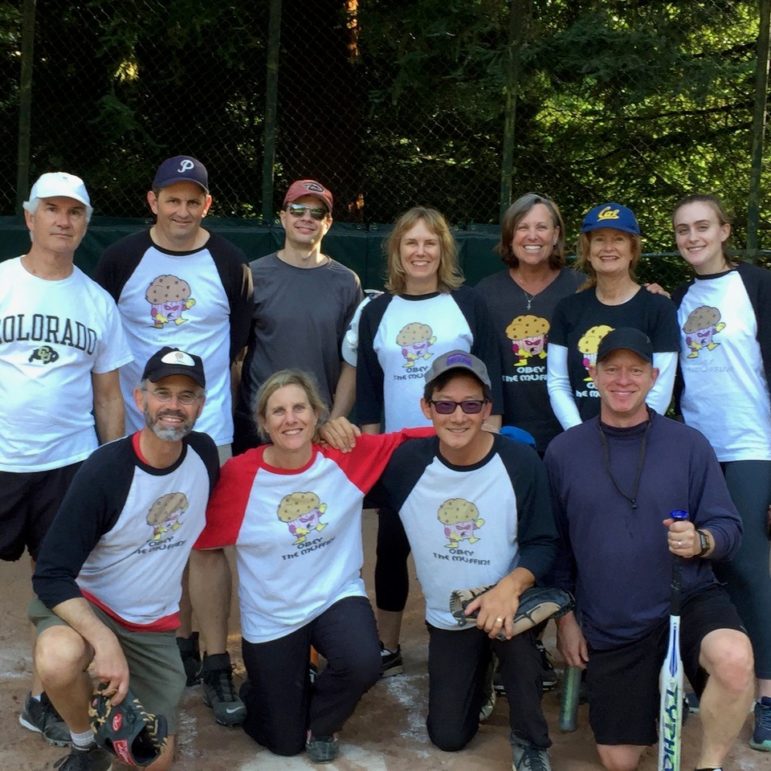 Game of Throws, led by Luke Heller
Saints and Sinners, led by Sarah Jones
The Other Guys, led by Kim Heller
In addition to a first-year team, the Batters, the umpiring crew is new for 2019. Russell Kyle is the home plate ump, who has already endeared himself to struggling pitchers with his calls of "negatory" for pitches out of the strike zone. Matt Cabral is the field ump.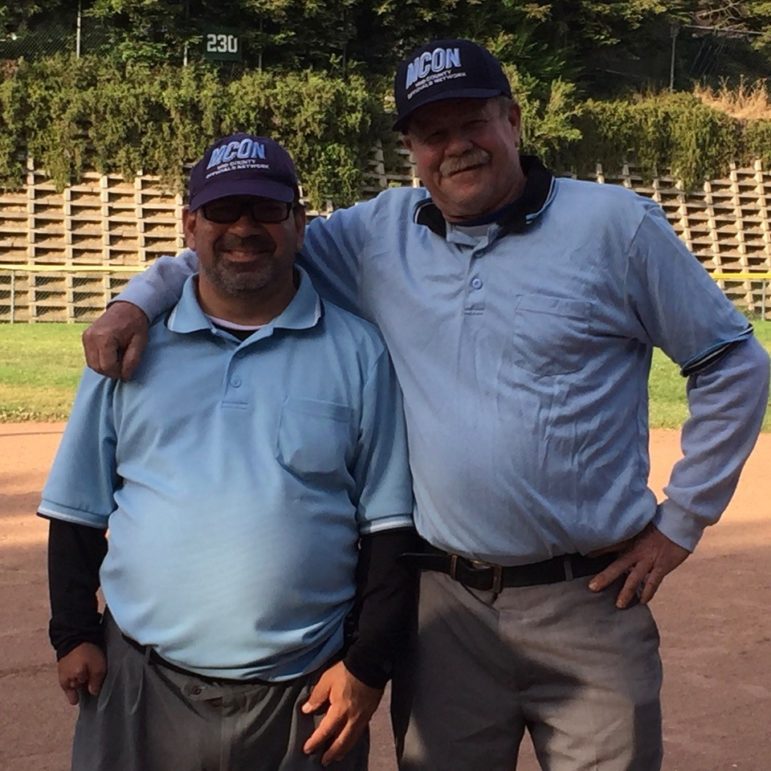 Several of the other teams go back over 15 years, including Saints and Sinners, the Baja Bombers; and the Muffintops.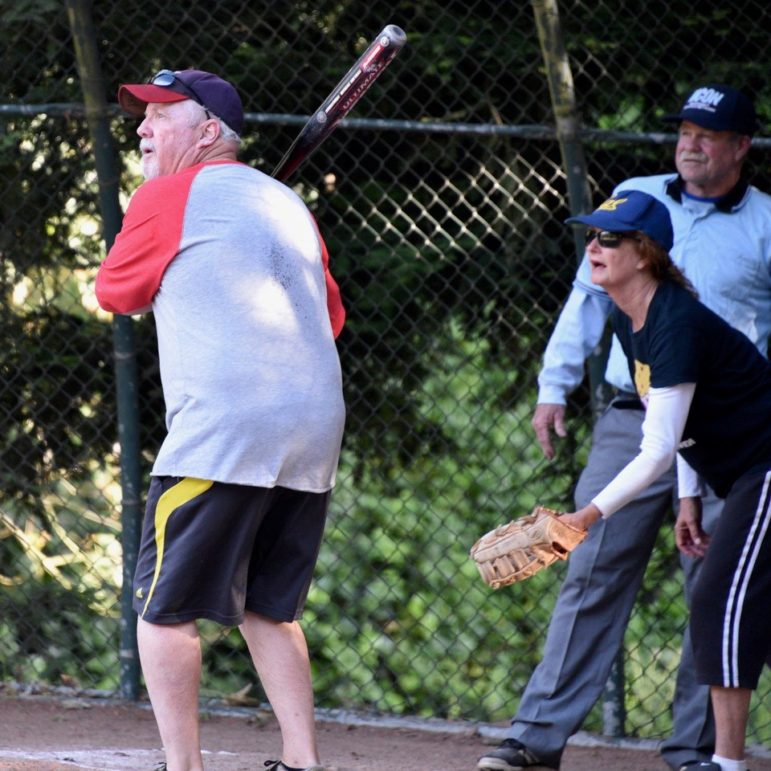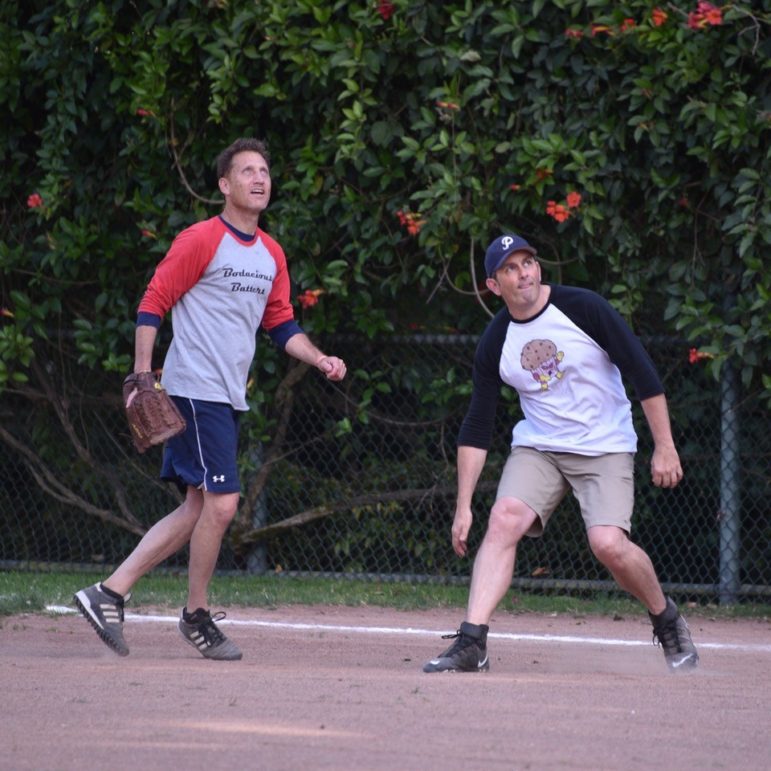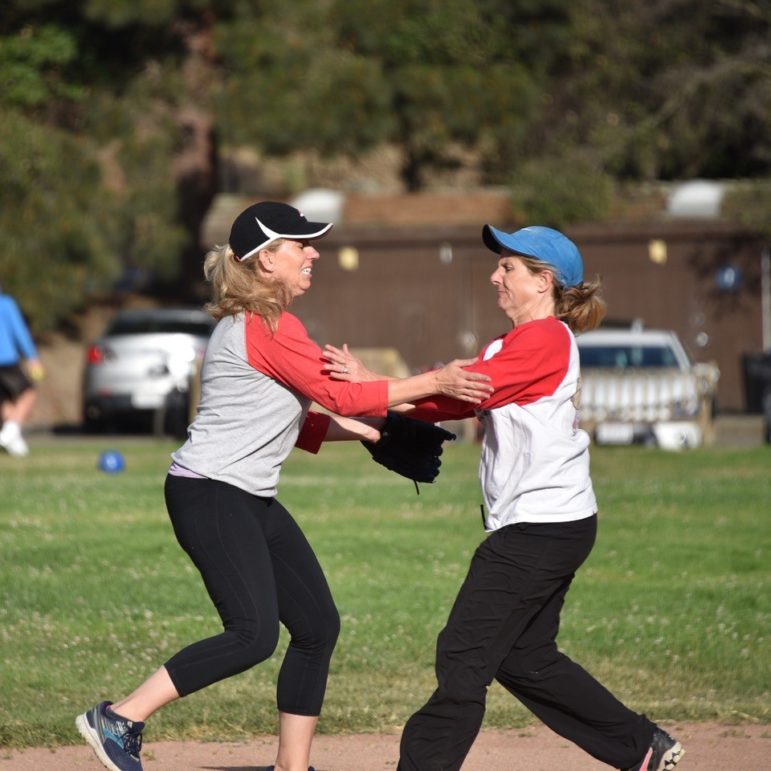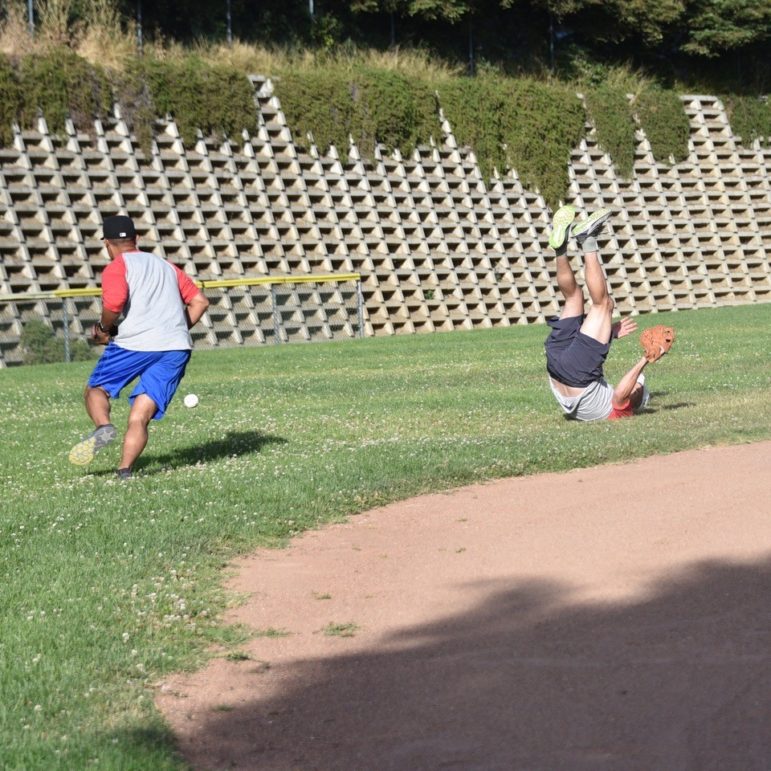 Games are played most Monday and Wednesday nights at Coaches field, with the first game starting at 6 PM and the second game getting underway at 7:15 PM.
Photos by Julie Moll