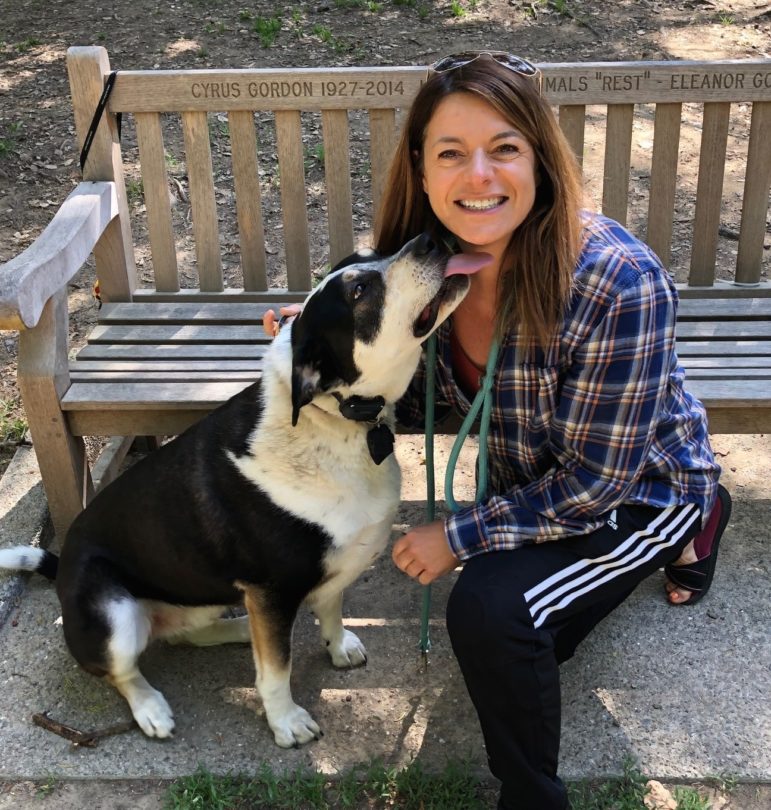 Persons: Felicia Lipansky, biotech program manager, her husband Adam, and their kids Analie and Siggi.
Pet: Iko
Age: 2
Breed: A mix of Australian Cattle dog, German Shepherd and Bullmastiff
Adoption story: We found him on Petfinder. We were on a trip to Tahoe when the shelter let us know he was available. So we diverted and drove to Bakersfield to get him, singing for 4 hours and picking out puppy names. When we met him his fur was as soft as baby down feathers. The kids named him from the Grateful Dead version of the traditional song Iko Iko.
Likes: Iko is a "leaner." He enjoys leaning on people. He also likes to sit on our feet.
Dislikes: Vegetables and sharing his food.
Interesting facts: The shelter said he'd grow to about 45 lbs. Iko weighs 100 lbs now. He's very strong. One of his first dog-walkers lost him — leash and all — when he decided to chase something. I had to find a special dog walker for him.
Anything else we should know: Iko has a cat sister he lives with named Kaishu. He barks at her every day, but at night they sleep together in the same bed.