My mom is Susan Chappell, "Grandma Sue," mother of two, grandmother of six, and retired professor of child development. If you ever meet her, she would tell you to get her a shot of whiskey and call her G-Sue.  Many people would describe G-Sue as loud-mouthed, unfiltered, crass and even bitchy. But loud doesn't really tell the story – because something happens before she opens her mouth – she listens to the people around her. And her voice is for fighting for the people around her.
She grew up the oldest child of five. Her mother was paraplegic and in a wheelchair; her father an alcoholic; and her youngest brother had Down Syndrome. For most of my childhood, G-Sue was a single mom, juggling two part-time jobs, two kids, and eventually her brother, who came to live with us. In addition to working and caring for us and the household (including the plumbing), she pursued a masters degree at night.
Money was tight. We needed food stamps for a time, but we always shared family dinner together. Finally, when I was 16, she got her first full-time job as a tenured-track professor at Merced Community College. This was a huge turning point in our lives.
Now retired, when I visit her in Merced, past students often come up to us in the grocery store or on the sidewalk. "Sue!" they say as they give her a big hug. Her students knew her as more than a professor. She talked to them, she listened to their challenges and struggles. She helped and mentored them. Older students, students living in poverty, students first in their family to go to college or even to finish high school, she listened when they spoke. And they mattered.
She never missed an opportunity at a faculty meeting, the academic senate or college leadership meetings to stand up for other faculty, staff and students, particularly the women. Once, in her office at Merced College, she heard a male co-worker comment on a woman's body, something he did regularly and loudly to female faculty and staff. But that day, G-Sue yelled from her office, "Shut the hell up!" "I mean it! Shut. The Hell. Up!" This is the reason people don't call her diplomatic. But she heard the problem and got her point across.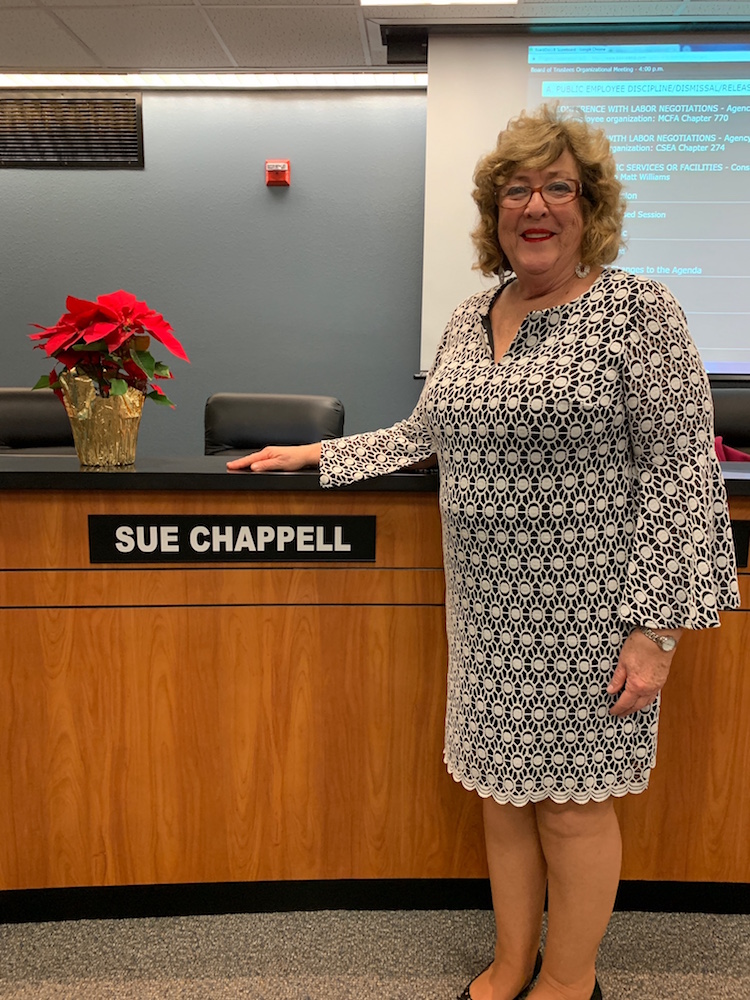 Last fall she ran her first political campaign for a seat on the Merced Community College District School Board. She was running against the male incumbent who had served on the board for 19 years. Her platform? Listen to students, listen to teachers, their voices matter. This is where the learning happens and this is where the focus of leadership should be. I'm happy to report that G-Sue won that race – by listening (well) and speaking (loudly!).
More than loud however, I'd rather describe my mom as passionate, empathic, confident, outspoken and authentic. She uses her voice for the good of others, and she supports and inspires us to use our voice. We might not say the right thing all the time — in fact, we might even say the wrong thing in the wrong way sometimes. But being afraid of being wrong should not deter us from learning to speak loudly and clearly. G-Sue taught me this and now I use my voice, loud and brave. Through my teaching at Mills, through my work with Fogbreak Justice and through my writing, I hope to always, always inspire others to use their voice for social justice of all kinds.
With that in mind, for Mother's Day this year, I'd like to thank my mother for showing me how to listen, and teaching me to speak up and use my voice for the good of others. My voice — the one that yells about prisons, policing, racism and sexism, the voice that facilitates hard conversations about bias and inequity in the criminal justice system and the public sector, the voice that even shouts at my kids occasionally – that voice was a gift from my mom.
Thank you, Mom.
---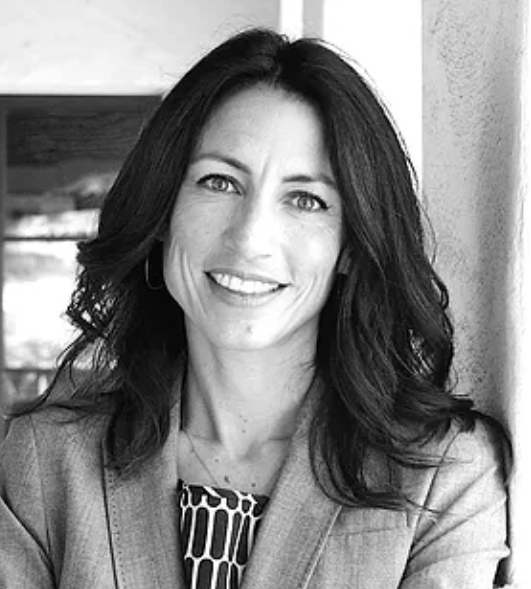 Shanti Brien is an educator, consultant, writer, co-founder of Fogbreak Justice — and daughter of Sue Chappell, aka G-Sue