Ally Hersch threw a four-hit shut out, striking out 11 in the process, to lead Kennedy High School-Richmond to a 6-0 win over host Piedmont in the opening round of the North Coast Section (NCS) Division 4 playoffs on May 17.
The Eagles (12-7-1) advanced to a second round game at 2-seed McKinleyville.
Kyra Gardner

Camille Creighton

Maeve Gilbert
The Piedmont-Kennedy game was originally scheduled for May 15, but was delayed two days by rain.
Kennedy took a 2-0 lead in the top of the first thanks to a walk, a hit, and two errors. Hersch promptly set the tone by striking out the side in the bottom of the first.
Caroline Strauch

Rachel Elliott

Kylie Heller
It stayed that way until the fourth when back-to-back-to-back doubles by Fatima Rodriguez, Ashanti Stricklen, and Reyzarria McMillon gave the Eagles two more runs. Rebeca Perez and Na'a Lutu knocked in runs in the fifth to make it 6-0.
Izzy Epstein

Erin Sturdivant

Chiara Lundin
Meantime, Hersch was keeping the Highlanders (7-13) at bay. Krya Gardner had a single in the second. Chiara Lundin singled in the fourth, and after a force out and an error, Piedmont had two on with two out, but Hersch recorded a strike-out to end the inning. Back-to-back singles to lead off the fifth by Rachel Elliott and Isabelle Epstein gave the Highlanders their best threat. But Hersch retired the next three batters to end the inning.
A walk and an error in both the sixth and seventh gave Piedmont a chance, but Hersch shut the door both times.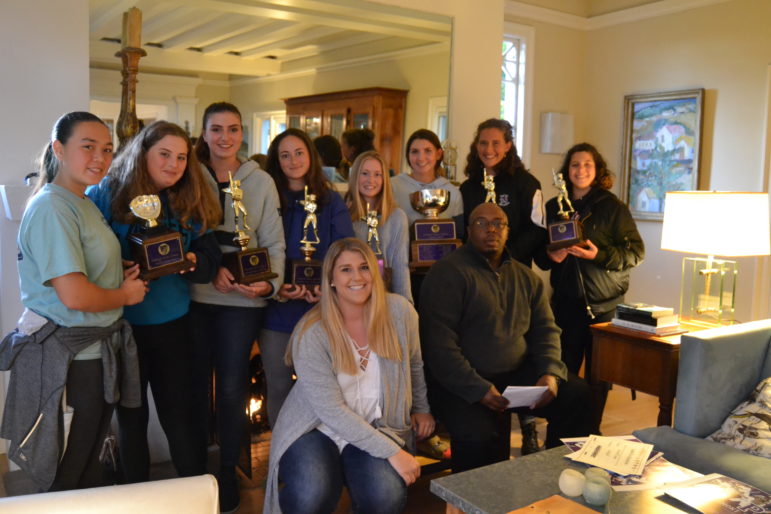 After the game, the Highlanders celebrated the season with an awards dinner. Recipients included:
Caroline Strauch, MVP
Kyra Gardner, Offensive Player of the Year
Maeve Gilbert, Defensive Player of the Year
Chiara Lundin & Izzy Epstein, Rookies of the Year
Kylie Heller, Most Improved Player
Camille Creighton & Rachel Elliott, Captain's award
Rachel Elliott, Kara Felson "Iron Woman" award
Blaise Harrison, Coach Dolores Bertolosso Most Inspirational award
Gardner, Creighton, Gilbert, and Epstein also received second team all-league honors, and Heller and Lundin were named Honorable Mention.
Photos by Len Gilbert