Ashley Nelson scored on a penalty shot with two minutes, 17 seconds left to lift the Highlanders to an 8-7 win over visiting San Marin to take the North Coast Section (NCS) Division 2 girls lacrosse championship on May 16.
"Ashley Nelson saved the day for us," Highlanders coach Carlton Chan said. "She picked up the ball, ran the length of the field, and got fouled. And she made the shot."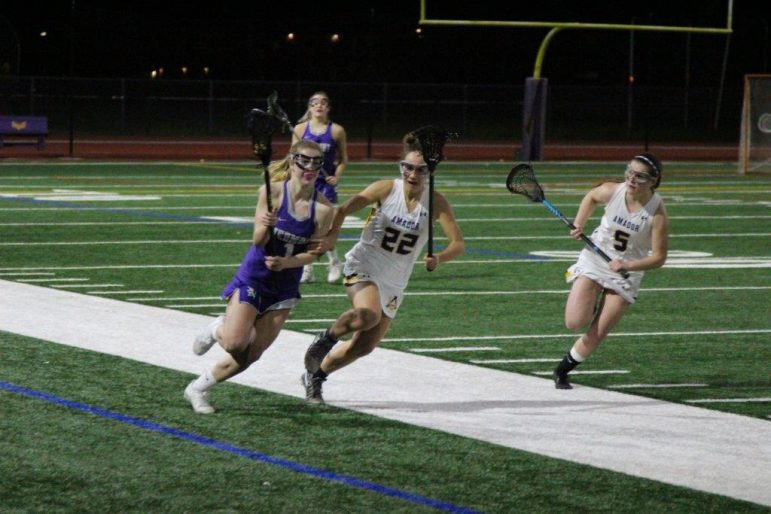 It was Nelson's only shot of the game.
Piedmont (20-2) only trailed in the early going in the game, played at Witter Field. The Mustangs (14-4) got the game's first goal from Alea Escandon-Capanna. The Highlanders then took a 2-1 lead on a pair of goals by Elie Cole. Maria Del Rosario Chan made it 3-1 with a goal at 14:50 of the first half.
Ellie Cole

Maria del Rosario Chan
Macy Anderson cut the deficit to one with a goal. However, Widdy Tevis and Sadie Tschider scored to increase the Piedmont lead to 5-2.
Sophie Tschider

Widdy Tevis
"We got up to a three point lead at one point," Chan said. "But they just kept getting it back."
The teams continued to battle, with San Marin's Hayden Callihan scoring late in the half to make it 6-4 Piedmont at the break.
Zoe Torok

Lily Keville
Callihan scored again with 20:43 to go in the game to make it 6-5. Zoe Torok gave Piedmont a 7-5 lead, but Jenna Richardson scored two goals 56 seconds apart, tying the game with 14:37 left.
From there, the battle was joined. Both goalkeepers were outstanding. Ivy Smith made six saves for the Highlanders, and Nicole Hermann made eight for San Marin.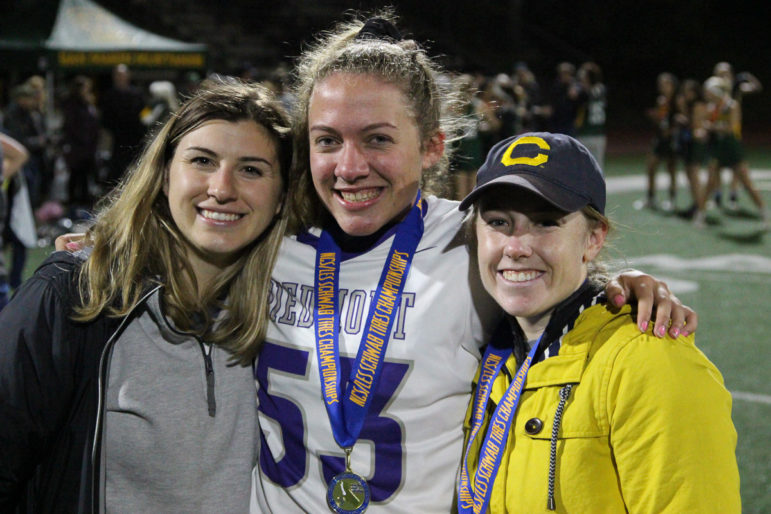 "Their goalie was incredible," Chan said. "Ivy, I think she made four tough saves in the first half. I think both goalies kept their teams in it."
Finally, it was Nelson's time to shine.
Cole and Tschider led Piedmont with two goals apiece. Callihan scored three for the Mustangs, and Richardson had two.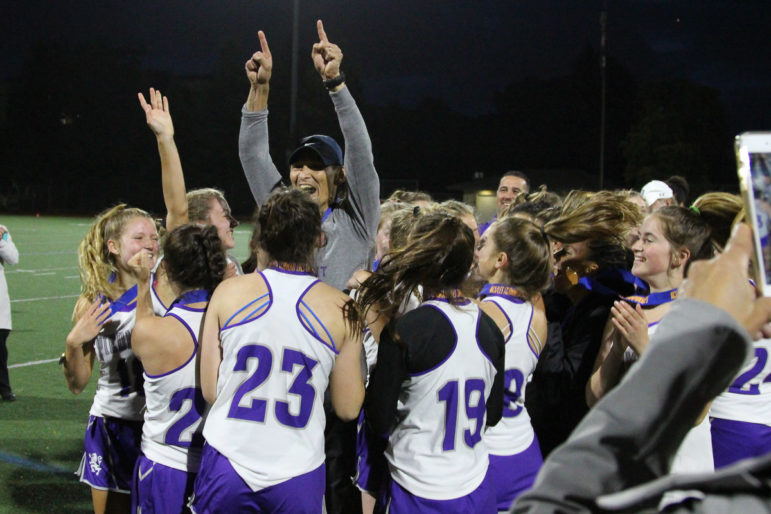 The Highlanders were the top seed in the bracket and San Marin was No. 2. The two teams hadn't played this season, but they were familiar. In club lacrosse, they had faced off for a championship five years ago in 13A. The Piedmont players, playing for Chan on the Skyline Club, won that one. Chan recalled key plays by Cole and Lily Keville in that match.
"We beat this team in the 13A championship and it was a nail-biter too," he said. "We came back from four down."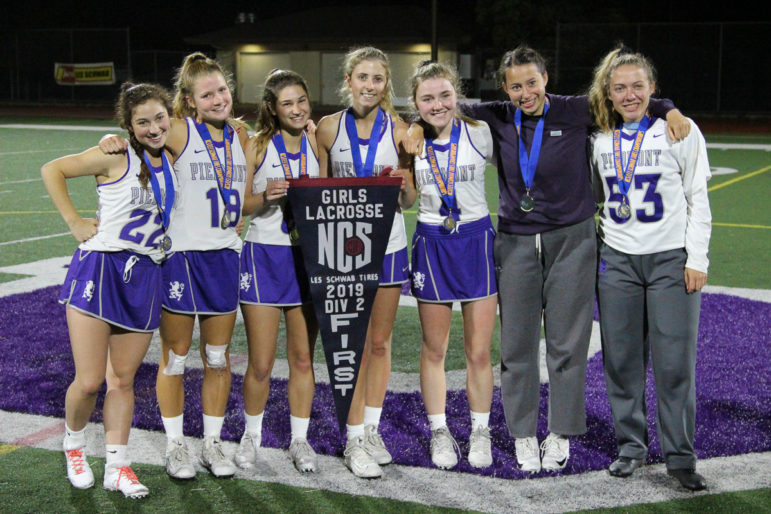 However, since that game, this group of players hadn't won a championship. Until May 16.
"It took the girls this long to win another championship," Chan said. "It is so hard, it takes so much work. You have to win so many games. I'm super-proud of this group of girls."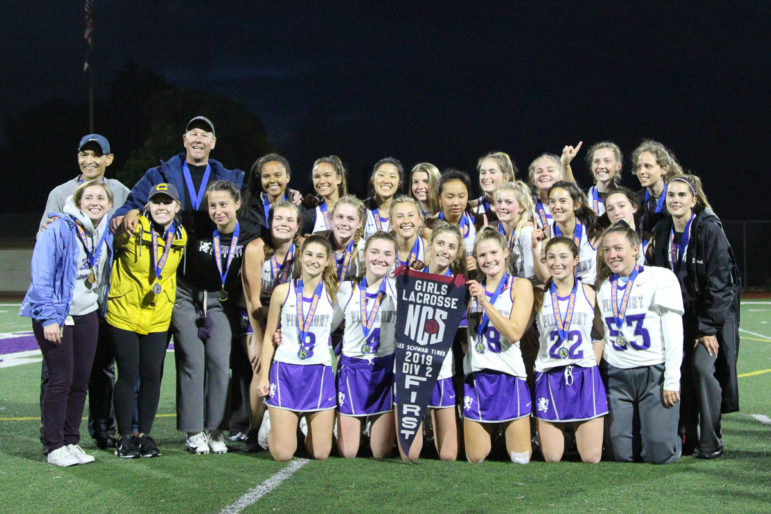 Chan had coached them at the club level for years, but this was his first season as a high school coach.
"For me, if we were to win a championship, this was the group of girls that would do it," Chan said. "I was dying to coach these girls. For me, it reaffirms what I knew. That these girls could do it. Just the right chemistry, trusting each other, the right talent. Everything was perfect. We had 12 girls who really knew how to play the game."
Photos by Lisa Settlemier, Ben Costello & Julie Reichle