There was a moment in the second half when Piedmont High School goalkeeper Ivy Smith was nervous. The Highlanders had led visiting Miramonte all night on May 14 in the North Coast Section (NCS) Division 2 girls lacrosse semifinal. But the Matadors had rallied, scoring three consecutive goals.
"We had a pretty big lead and so I felt a little more comfortable," Smith said. "But there was a moment where I was scared a little."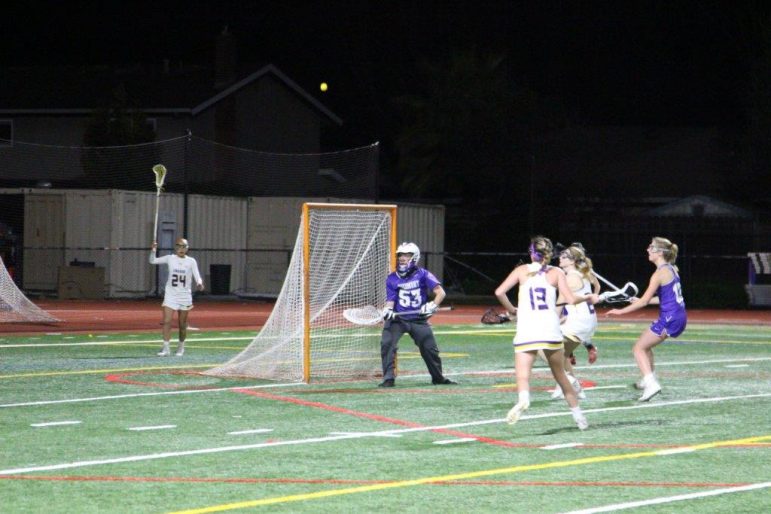 Smith said this with a big smile on her face, so you know the result. She made two huge saves late, finished with eight in the game, and helped lead Piedmont to a 19-13 win. The No. 1 seeded Highlanders (19-2) advance to the championship game on May 16, where they will host second-seeded San Marin. The match is scheduled for 7 p.m. at Witter Field.
Smith is the biggest story on a team full of them. She had never played goal until this season, but was pressed into duty when returning goalkeeper Sara Zimmerman was injured in March. Smith, who had been playing defense, became a star in net.
"Last year, she was one of our best defenders, so at the beginning, we were like, 'Ivy, what are you doing? We need you on the field,'" senior Elie Cole said. "Then we saw how good she was. It's crazy because she is so athletic. She is just an amazing athlete. I'm so happy for her."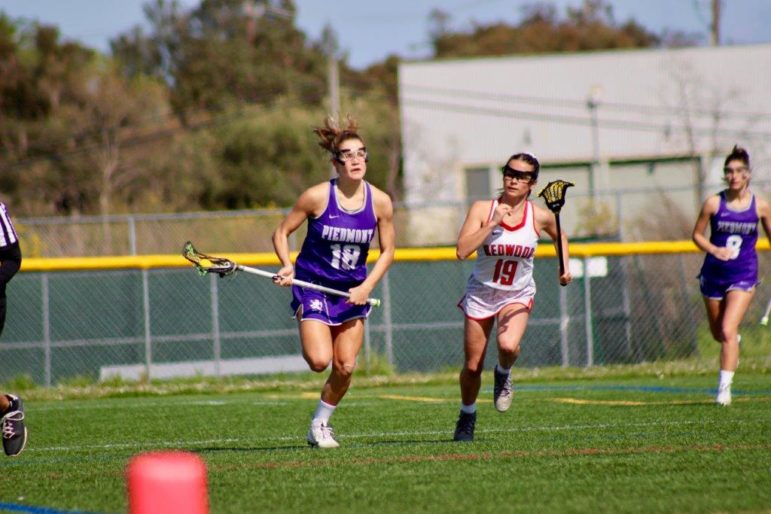 Cole was a pretty good story herself. She suffered a partial tear of her labrum and missed time, coming back to play only part of Piedmont's quarterfinal win over Casa Grande-Petaluma. Cole came out on fire against Miramonte, scoring four goals in the first half and five in the game.
"I feel like I had this pent-up energy, I was like, 'I need to go. Go! Go! Go!'" Cole said.
Cole's first goal came 81 seconds into the game when she took the ball from midfield, sped to the front, and fired it past Matadors' goalkeeper Mina Jenab. Miramonte tied it at 1-1 on a Boo DeWitt goal off a pass from Emerson Bohlig. Lily Keville then took a pass from Sadie Tschider to score and put Piedmont back up 2-1. The Highlanders led the rest of the way.
Lily Keville

Sadie Tschider
Zoe Torok also scored five goals and added a pair of assists for the Highlanders. Tschider had three goals and two assists. Keville had two goals, as did Maria del Rosario Chan.
Zoe Torok

Maria del Rosario Chan
Shaune Lundstrom scored five goals for Miramonte (17-8). DeWitt added three assists to her goal. Bohlig had two goals. Alyson Eversole also had two goals.
San Marin advanced to the championship game with a 10-9 win over third-seeded Acalanes. The Mustangs are 14-3 on the season. Piedmont and San Marin did not play this year.
The Highlanders are playing in the championship for the first time since 2016, when they lost to University-San Francisco. Neither San Marin nor Piedmont has ever won an NCS girls lacrosse championship.
Photos by Ben Costello & Julie Reichle