The Piedmont community gave Michael Murphy a rousing sendoff on May 5 after his recent retirement from a 37-year career with the Recreation Department.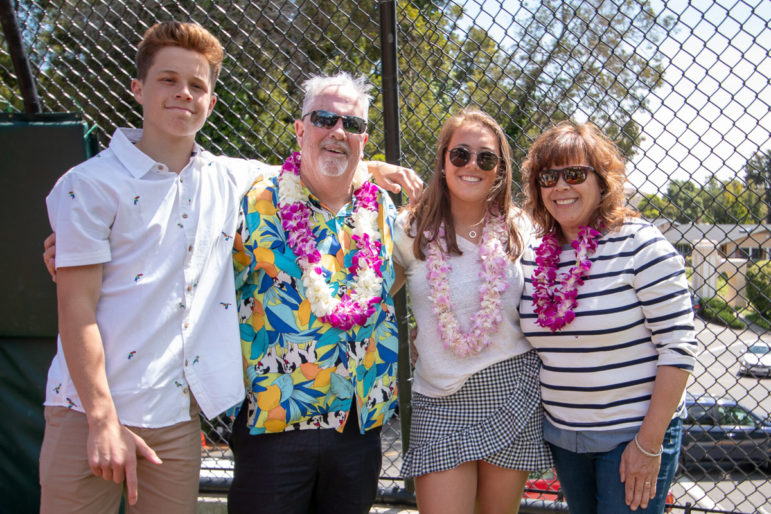 Family and friends filled the Hampton infield for fun, games, and heartfelt tributes to the man who helped raise thousands of Piedmont children.
Michael thanks his Schoolmates partner, David Hopkins

Sara Lillevand presents a customized book titled "Michael Murphy Joins The San Francisco Giants"

Coworkers and friends Michael Murphy and Erin Rivera
Mayor Bob McBain and Recreation Director Sara Lillevand had kind words for Michael's devotion, commitment, sense of humor, and team spirit.
Michael then honored his Recreation Department colleagues, with a focus on Erin Rivera, Cora Wood, and David Hopkins, his longtime collaborator at Havens, all of whom he worked with for more than 25 years.
A large, happy crowd gathered to wish Michael the best in his retirement

Mayor Bob McBain thanks Michael for his outsanding service

The Nakamura family, including Ryan, a graduate of Havens Schoolmates
Michael said he plans to remain involved with the community, and hopes to see everyone again around town.
Photos by Julie Reichle