Charlie Lambert pulled out a dramatic win in the third set at No. 4 singles to help lead the Highlanders to a 4-3 win over visiting Sir Francis Drake-San Anselmo on May 9 in the second round of the North Coast Section (NCS) Division 2 team tournament.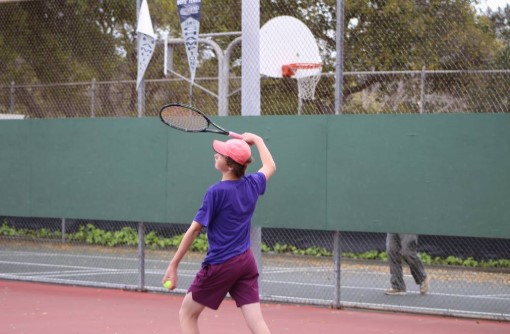 The Highlanders advance to the semifinals where they will face No. 1 seed University-San Francisco. The match will take place at Mountain Lake Park in San Francisco at 9:30 a.m. on May 11. The winner of that match will advance to the championship later that day at the Olympic Club in San Francisco.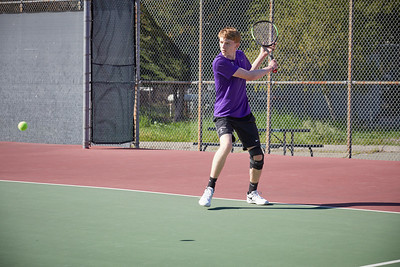 Lambert's win was key for Piedmont as the Highlanders lost the other three singles matches while sweeping the doubles. He beat Bjorn Puppin of the Pirates, 6-1, 2-6, 6-3. Piedmont coach James Landes said Lambert pulled it out thanks to "some big forehands and deep return of serves."
Carson Breber lost the No. 2 singles match to Jake Magnusson, 6-2, 5-7, 6-3, in the closest match of the afternoon.
Sajan Srivastava

Will Wolfe

Walker Mahany
Each of the Highlanders doubles teams won in straight sets. At No. 1, Will Wolfe and Sajan Srivastava defeated Kaden Brastow and Alex Ginsberg, 6-3, 6-1. At No. 2, it was Walker Mahany and Nick Lynn beating Chris Carlucci and Cole Wood, 6-4, 7-5. Akash Kothari and Alan Rossi won the No. 3 match over Josh Lee and Jacy Stephens, 6-2, 6-3.
In No. 1 singles, Drake's Lucas Bachmann defeated Matt Chan, 6-1, 1-6, 6-1. At No. 3 singles, Sage Brown got the better of Luke Hawkins, 6-4, 6-4.
Nick Lynn

Alan Rossi

Akash Kothari
Piedmont faced University on April 3 at University and lost 7-0. The Red Devils are the defending NCS Division 2 champions, having defeated Piedmont 4-3 in last year's championship match.
Photos by Brian Mahany and Maria Carson Breber