The Highlanders defeated Urban-SF, 12-5, in the opening round of the North Coast Section (NCS) – Division II playoffs on May 7.
The Highlanders (13-8) advance to the second round, where they will host Acalanes on May 9. Game time is scheduled for 5 p.m.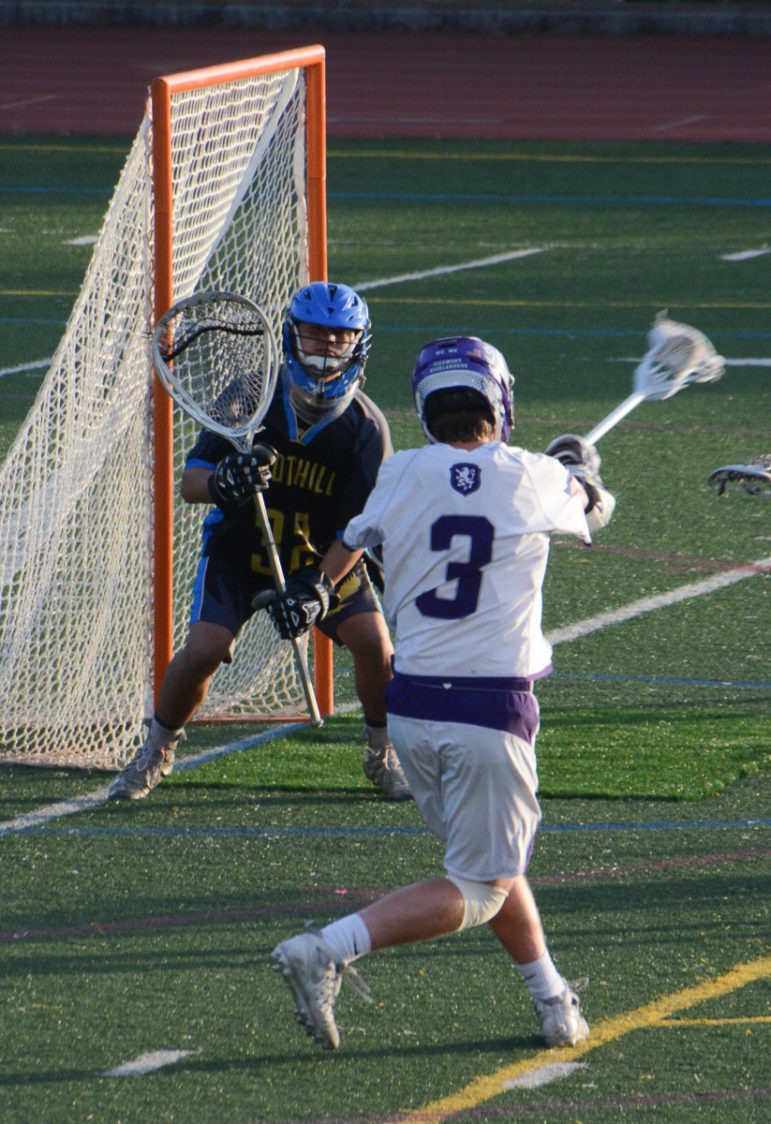 Piedmont is the second seed in the bracket, behind Novato.
Rex Peters and Ian Joseph each scored four goals in the win over Urban. Sam Reynolds added three and also had two assists. Marshall Petty had three assists and a goal.
Paul Pappas made eight saves.
Urban (7-8) jumped out to a 5-2 lead after one quarter before the Highlanders got rolling. Aaron Lee had two of the goals for the Blues.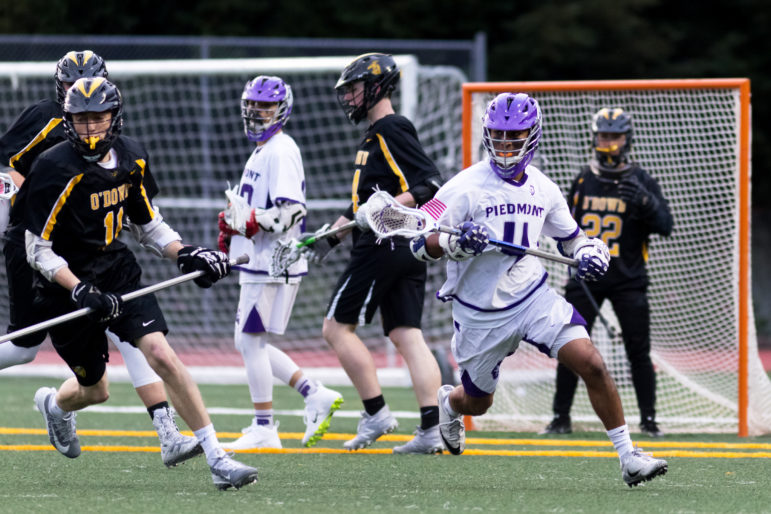 "We came out pretty flat and let them dictate the pace of the game in the first quarter," Piedmont coach Ryan Price said. "Then we snapped out of it and played more of the way we traditionally play. With better ball movement. We played much better when we played team ball as opposed to relying on individuals."
The game against Acalanes will be a rematch: The Highlanders beat the Dons on March 19, 13-4.
"They're a good team," Price said. "That was one of the better games we played all season. We came out and controlled the game the first time we played them. This being the playoffs, that they are a good team and how hard it is to beat a team a second time, I don't expect us to dominate them this time."
Sam Reynolds

Paul Pappas

Marshall Petty
Piedmont wrapped up the West Alameda County Conference (WACC) championship with a 15-5 win over Bishop O'Dowd on May 3. Peters led the way with four goals and an assist. Petty had three goals and an assist. Greg Gately scored three goals. Reynolds scored two goals and handed out three assists, and Nate Guzdar also scored twice. Pappas again had eight saves.
The Highlanders got out to a quick start against O'Dowd, scoring five of the game's first six goals. They closed strong as well, tallying the final seven goals.