Ian Joseph and Marshall Petty each scored a hat trick to help lead the Highlanders to an 11-6 win on the road over top-seeded Novato to claim the school's first North Coast Section (NCS) Division 2 championship.
The crown came in the first appearance in a final for the program.
Ian Joseph

Marshall Petty
"I couldn't be prouder of them," Piedmont coach Ryan Price said. "We talked about it all last night about what it would take, that this was going to be a game of runs and they needed to endure. We were going to have runs where we had the momentum, they were going to have runs when they had the momentum."
Indeed. Piedmont (16-8) went up early 2-0 on goals by Joseph. Novato (17-8) then scored four of the next five goals. Mack Carter scored with just three seconds left in the first quarter to give the Hornets the lead.
The Highlanders then took control in the second quarter, scoring five unanswered goals to take an 8-4 lead. Miles Fawcett scored two of the goals and Joseph completed his hat trick. However, late in the half, Piedmont took a pair of penalties and entered the third quarter with two players in the box. This led to Price suggesting some eye-opening strategy.
Sam Reynolds

Evan Eldridge
"I told the guys it might be better to let them score, get our guys out of the box, and then let Evan (Eldridge) win the face off," Price said.
The suggestion seemed to take the pressure off the Highlanders. They ended up getting the stop anyway, and Petty soon made it six goals in a row off of a pass from Fawcett.
Novato scored two goals in the quarter, the second coming from Jacob Angeles to cut the lead to 9-6 entering the final period.
"We started getting some long, drawn out possessions," Price said. "And those long, drawn out possessions put the pressure on Novato."
Reynolds and Petty each scored a goal in the fourth quarter to put the game away.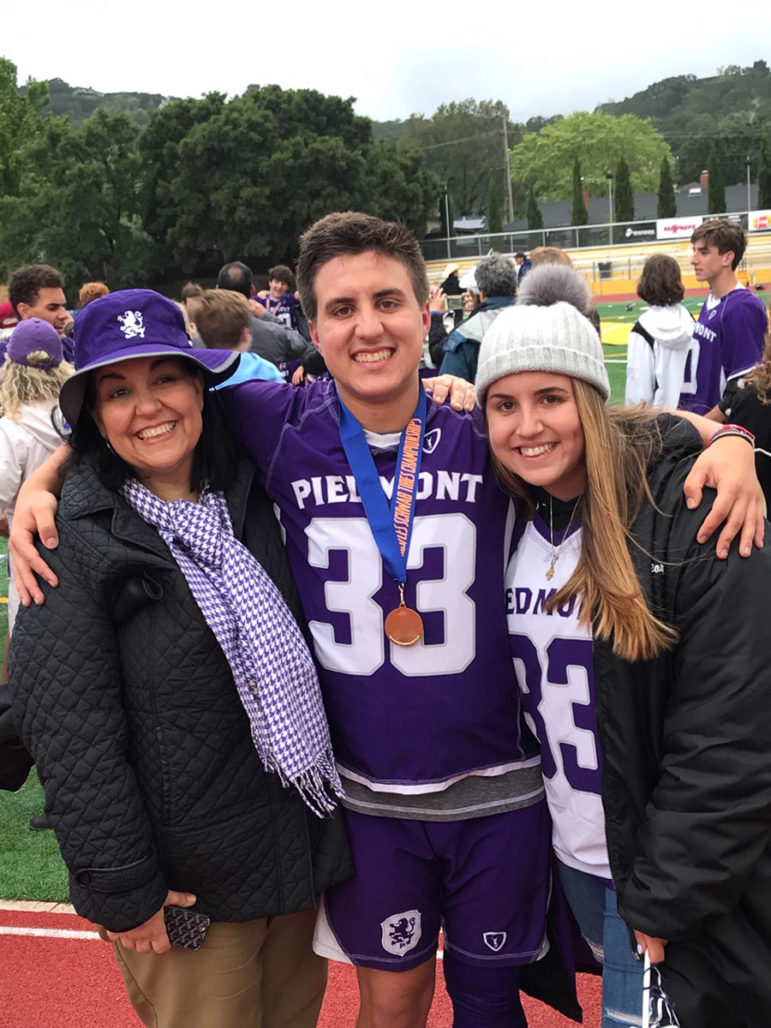 Paul Pappas made nine saves in goal for Piedmont. Price said his stops in the second half were "huge."
Carter and Jack Curtis each scored two goals for Novato.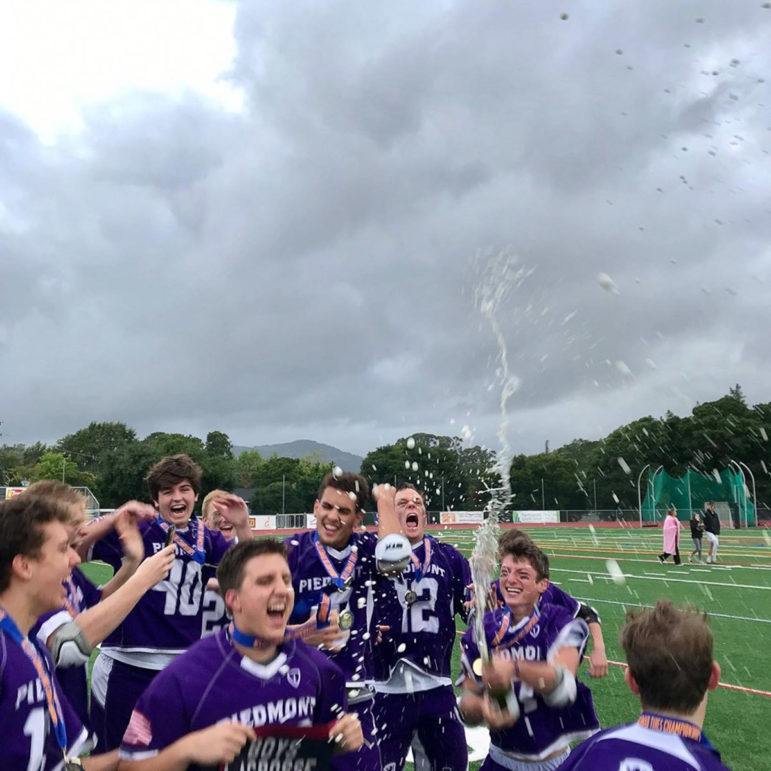 The win was especially sweet for Piedmont, as the teams had met on April 27 in Novato with the Hornets winning, 15-9.
"They beat us pretty handily the first time," Price said. "We made minor adjustments but we pretty much played the exact game we played before. It was really about getting right mentally. We were able to eliminate a lot of the mental mistakes we made before. The first time we played, we had to work for every goal we got but we let them get easy goals. We were able to put the pressure on them and make them work a little bit harder."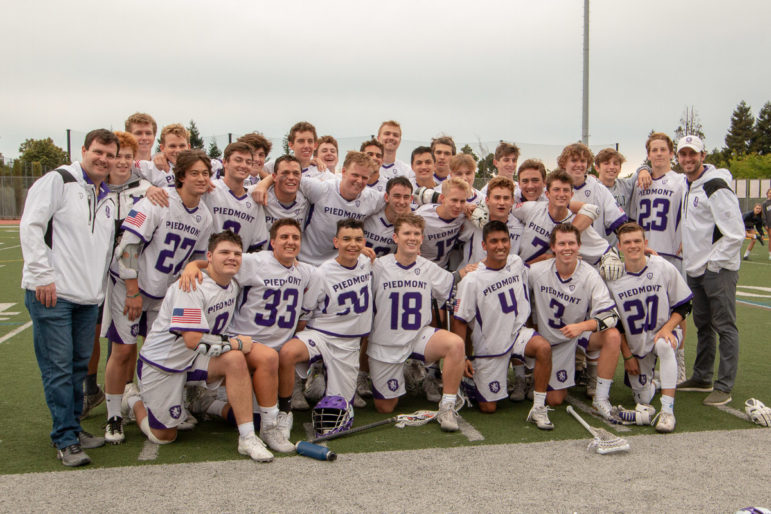 Winning the school's first NCS title is sweet as well.
"It's awesome," Price said. "It's awesome for the community, it's awesome for the school. The players were extremely elated and they didn't know what to do with themselves when they won. It was a cool thing to see."
Photos by Lisa Settlemier, Alexandra Manolis & Julie Reichle