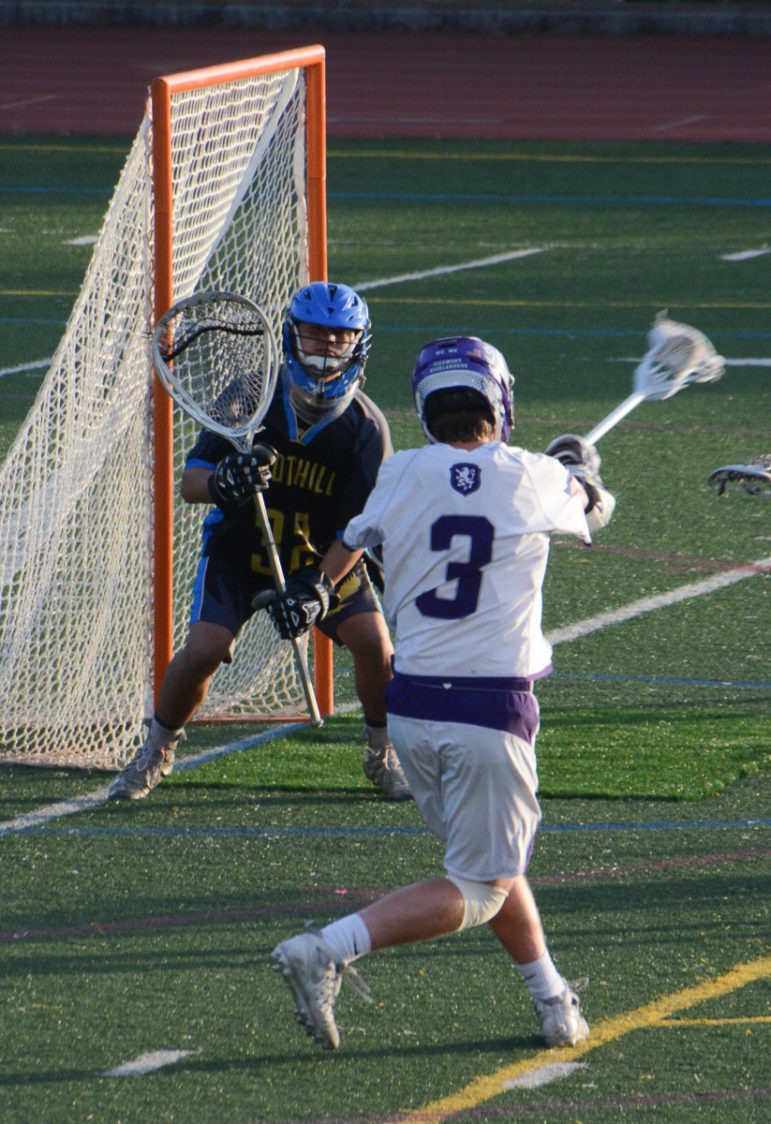 Rex Peters and Marshall Petty each scored three goals to help lead Piedmont High School's boys lacrosse team to a 12-4 win at Foothill-Pleasanton on April 30.
The Highlanders (10-8) broke the game open in the second half. Piedmont led 3-1 at halftime before scoring four goals in the third quarter and five in the fourth.
Petty got the Highlanders going in the third quarter, scoring with 10 minutes, four seconds to go in the period. He then assisted on Sam Reynolds' goal with 8:55 remaining. Peters and Sachiel Newbrun also scored in the quarter, which ended with the Highlanders up 7-3.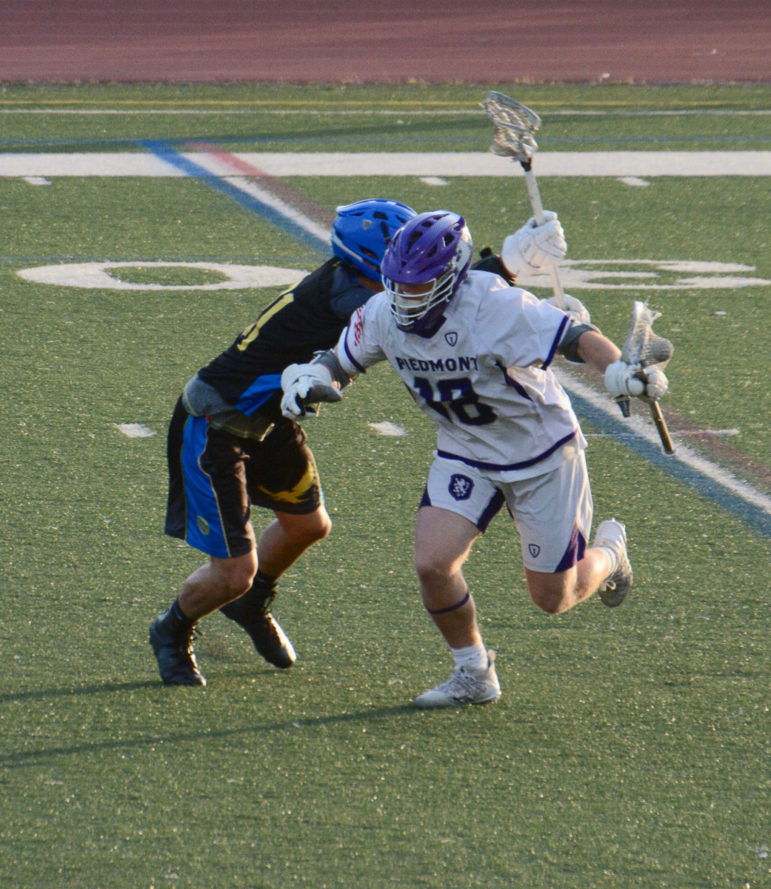 The Falcons (7-8) got a goal from Aaron Carroll early in the fourth quarter. Piedmont then scored the next four goals to put the game away. Reynolds set up Peters for the first one, then assisted on Petty's goal, making it 9-4. Reynolds scored again off an assist by Ian Joseph. Then, Peters set up Petty to make it 11-4.
Peters finished with two assists to go with his hat trick. Reynolds had two goals and two assists. Joseph had two assists. Nate Gudzar scored two goals and had an assist.
Paul Pappas had nine saves for Piedmont.
Carroll scored three goals for Foothill. Tyler Sensiba had a goal and two assists. Falcons goalkeeper Brandon Leal made 11 saves.
Sam Reynolds

Paul Pappas & Georgie Brayer

Ian Joseph
The win broke a two-game losing streak for Piedmont. The Highlanders had fallen at Menlo School, 10-6, on April 26 and at Novato, 15-9, on April 27.
On April 24, Piedmont returned from spring break with a triple-overtime win over Sacred Heart Cathedral-San Francisco at the Beach Chalet. The Highlanders won that game, 9-8.
Hunter Settlemier

Sachiel Newbrun

Tre Anderson
Up Next
The Highlanders started the West Alameda County League (WACL) playoffs on May 1 with a win over Newark, 17-2. They play Bishop O'Dowd in the league finals.
North Coast Section (NCS) playoffs start next week, with seeding to be determined by May 5.
Photos by Devon O'Shaughnessy