The 7-seed Highlanders combined strong pitching and timely hitting in a 7-1 home victory over 10-seed Lick-Wilmerding in the first round of the Northern California Section (NCS) Division 4 playoffs. They travel north to face 2-seed Arcata in the second round.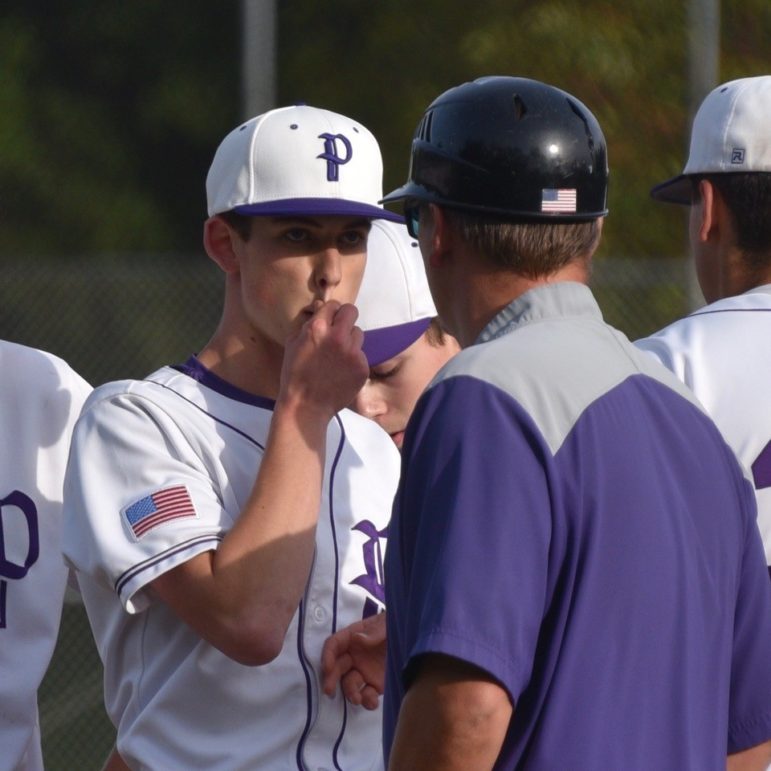 Starting pitcher Ben Levinson allowed 1 hit, 1 walk, and 1 hit batter in six efficient innings. He needed only 68 pitches, and struck out 4 batters. Levinson faced the minimum number of batters through 5 no-hit innings. The one batter that reached base on a hit-by-pitch was thrown out trying to steal second by catcher Cal Barna. The Highlander defense backed Levinson up with only one error on the day. Lars Derr made a number of deft plays at third base. Abe Barnes pitched the final inning and yielded one run before shutting the door on the Tigers.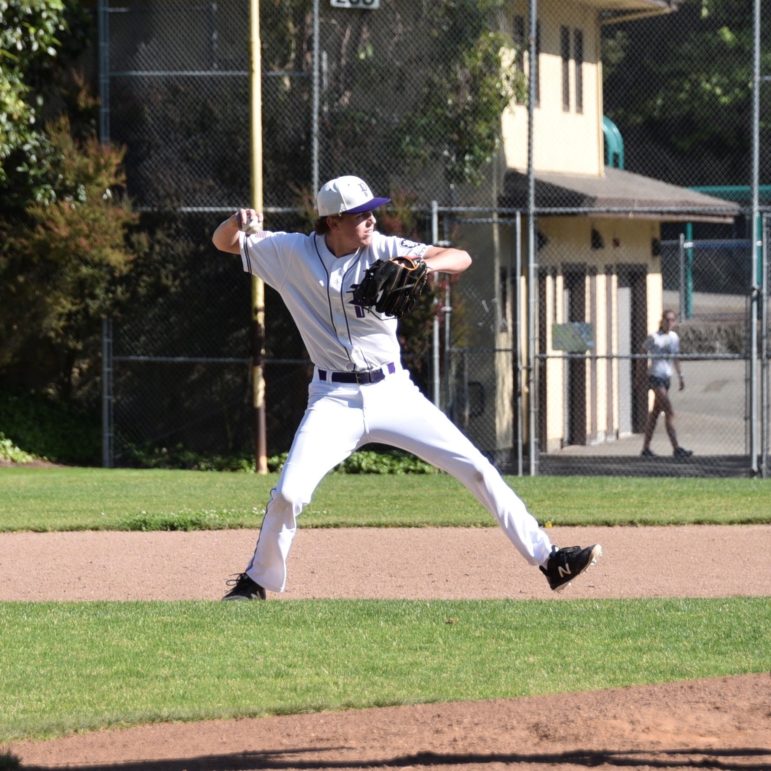 The Highlander offense struck for a run in the bottom of the first inning. Joe Sassi crushed a double to deep center field, and then raced home with the first run of the game when Kyle Spanier knocked him in with a hard-hit single to right field.
In the Piedmont 4th, Lars Derr singled to center field for his second hit of the game. With two outs, Barna ripped a single to center field, and Jonah Sanders, who had reached on a fielder's choice, advanced to second. Trent Settlemier delivered one of his three hits on the day with a single to right field. Owen Levinson came up with the bases loaded, and delivered a key single to left field, scoring Sanders and Barna. After Sassi was intentionally walked, Spanier finished a great at-bat with a walk, driving in Settlemier and giving Piedmont finally some breathing room with a 4-0 lead.
Trent Settlemier

Owen Levinson

Kyle Spanier
After Ben Levinson worked out of a two-out, bases load jam with a clutch strikeout in the top of the sixth, Piedmont struck again in their half of the inning. Barna led off with a double to left center, and Myles Smith pinch ran for him. Settlemier drove in Smith with a double, and then advanced to third on an error by the left fielder. With Settlemier at third, Sassi came up for what would be his last at bat at Witter Field of his high school career. He blasted a long home run over the left field fence, and Piedmont led 7-0.
Cal Barna

Kyle Spanier & Trent Settlemier celebrate the Lick win

Abe Barnes
Lick-Wilmerding scored one run in the 7th, and the game ended with a 7-1 Highlander victory.
Piedmont finished with 13 hits, led by Settlemier's three. Owen Levinson, Sassi, and Spanier each contributed 2 RBI's. Sassi and Settlemier each scored twice.
The Highlanders travel 300 miles to Arcata on May 22 for their second-round/quarterfinal game. The Tigers finished the regular season at 20-8, and received a first-round bye as the 2-seed. Piedmont and Arcata had no common opponents in 2019, but the Highlanders beat the Tigers 7-2 in the NCS second round in 2018.
Photos by Julie Moll