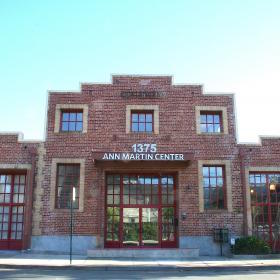 The Ann Martin Center, a nonprofit that since 1963 has provided psychotherapy, educational therapy, diagnostic assessment and other mental health care to help at-risk Alameda County youth and their families, and for 43 years was based in Piedmont, will end operations at the end of June, citing an array of contributing factors, most of which boil down to money.
The center, which since 2013 has operated out of a building on 55th Street in Emeryville, operated before that out of two houses in the 1200 block of Grand Avenue in Piedmont. The center has continued to enjoy considerable support from Piedmont residents, even after the move to Emeryville.
"This was absolutely a shock to me — sad, and a shock," said Sue Smegal of Piedmont, who along with her husband Tom have been stalwart supporters of the center for many years. "The Ann Martin Center certainly has gotten a lot of local support in Piedmont."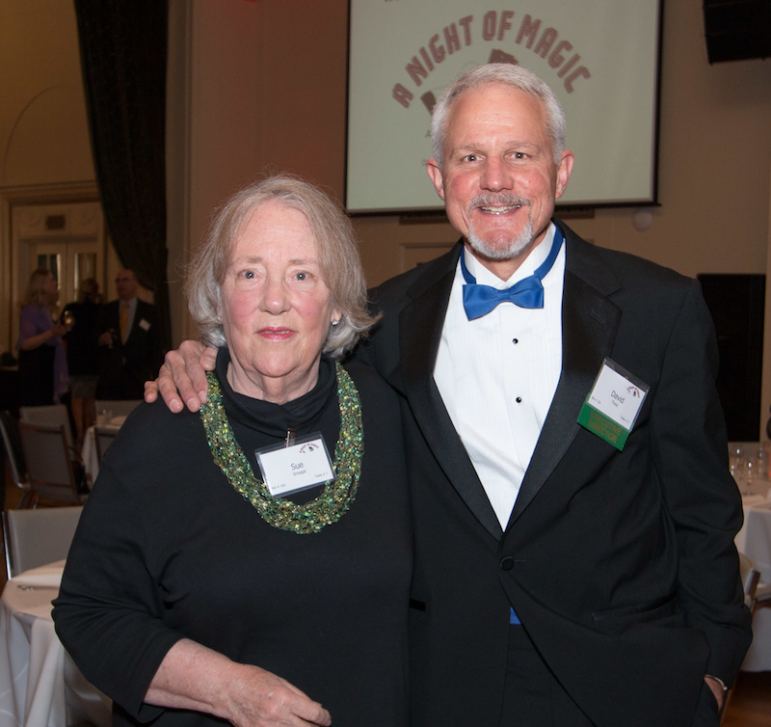 Smegal cited as an example of local support when Pete Docter, an animator and executive producer at Pixar Animation Studios in Emeryville (and Piedmont resident), met with Ann Martin Center clients and cited characters from the movie "Inside Out," which Docter directed and helped write. The lead characters in that movie are the emotions that live inside of a young girl.
Approximately 60 people work for the Ann Martin Center at its Emeryville offices and at school campuses. On its website, the center says its clinicians are currently stationed at 13 schools in Oakland, Berkeley and Emeryville.
A convergence of factors — ongoing financial losses over the last few years, significant turnover of clinicians and other key personnel, clinicians' and employee salaries rising faster than cash reimbursements, the cost of the center's training program and the resulting recent concern expressed by Alameda County health officials about the center's ability to fulfill its long-term contract obligations — helped drive the decision to close, center officials have said.
"With three years of operating losses in excess of $1 million, and inability of therapists to meet contracted hours, there was not fiduciary basis to continue. There was not basis for a turnaround under these conditions."

Dr. John White, AMC board member and a Piedmont resident.
Estimated losses for the 2019-2020 fiscal year, said Hill "Buzz" Blackett, are approximately another $1 million. Such losses, he said, are not sustainable.
"The challenges have been greater over the past several years," said Blackett, a Piedmont resident and a nine-year Ann Martin Center board member. The problems, he said, are partly specific to Ann Martin, but also reflect changing conditions in the regional and national health care funding landscape, including the ways money gets passed down to agencies like the Ann Martin Center. Many of the center patients are covered by Medicaid, which helps with the costs of mental health treatment and other health needs for low-income persons and families.
"There is an ever greater need for our services," Blackett said. "I don't remember any time clinician managers weren't trying to find solutions to service delivery challenges."
David Theis, who retired last year after 29 years as the Center's Executive Director, declined to be interviewed, indicating he didn't have much information about the recent decision to close.
---
The Ann Martin Center has served approximately 1,000 young people a year over the past several years, Blackett said; as of 2015-16, about 70 percent of them attended Oakland schools. While most of those who received service were under 18, about 11 percent were 18 or older in 2015-16.
The center was inspired by Dr. Ann Martin, an Oakland-based pediatrician who helped establish the Child Development Center affiliated with Children's Hospital of the East Bay (now UCSF Benioff Children's Hospital Oakland), which offered diagnostic evaluations, individual and group treatment, nursery school groups for normal and disturbed children and counseling with parents. Funding cutbacks in 1953 prompted major cuts to Child Development Center programs, prompting Martin to propose creating an independent center to provide similar services. Upon her death in 1963, as called for in her will, money from her estate was to be used to establish such services for the East Bay.
Dr. Fred Stricker, Martin's protégé, established the Ann Martin Foundation in 1963, in support of this work, and the center was established that year. It operated first in Oakland, and moved to the two Grand Avenue houses in 1971. Operating there as the Ann Martin Children's Center, those Piedmont houses — plus another rented space nearby — eventually proved too small, and the move to Emeryville's larger office was made in 2013.
It was unclear this week how the Oakland schools will provide these mental health services at the schools where the Ann Martin Center is doing it now. Messages left with the school district's Behavioral Health unit were not returned.
But Blackett said talks are planned for other agencies to take over at least some of the Ann Martin Center's in-school and outpatient programs.
"We are hopeful that all the kids and families now receiving services from us will continue to receive those services," Blackett said.
Contact Sam Richards at sam.richards4344@gmail.com| photos from AnnMartin.org