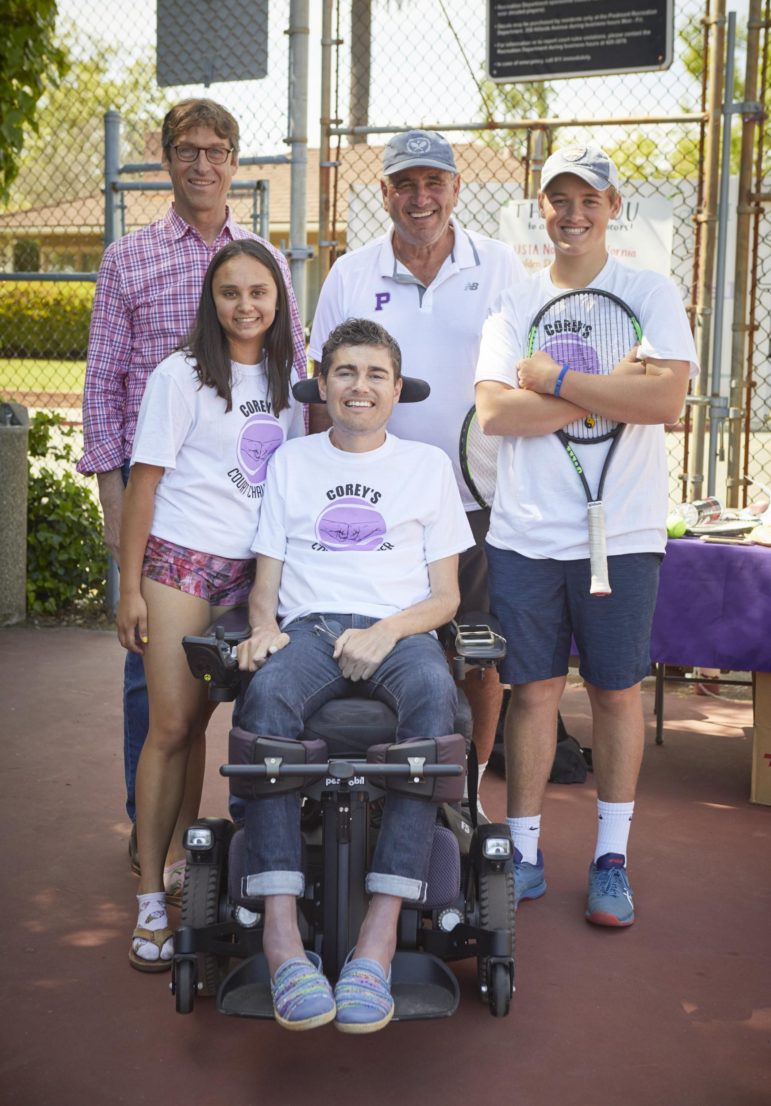 On the heels of the successful Corey Reich Tennis Challenge on Sunday, April 28, the Piedmont Recreational Facilities Organization (PRFO) announced that fundraising efforts to support the creation of the Corey Reich Tennis Center have far surpassed the halfway mark, and donations will continue to be accepted through the end of May.
Upwards of $300,000 has been raised to date from Piedmont's tennis community to recognize and honor the important contributions of Corey Reich. Support from the broader Piedmont community will now be crucial to achieve the $500,000 goal for renovations.
Corey, a 2004 graduate of Piedmont High School, was a member of the Men's Varsity Tennis Team. In 2007, he was diagnosed with ALS. After graduating from Middlebury with honors in 2008, Corey returned to Piedmont and has served as the Assistant Coach for the PHS Men's and Women's Varsity Tennis teams. Corey has been instrumental in the continued success of the PHS tennis program, whose men's and women's programs have been the only ones to qualify every year for the NCS Team Championships since its inception in 1998-99.
Piedmont's Soghikian family has been an early and ardent supporter of the tennis renovation initiative.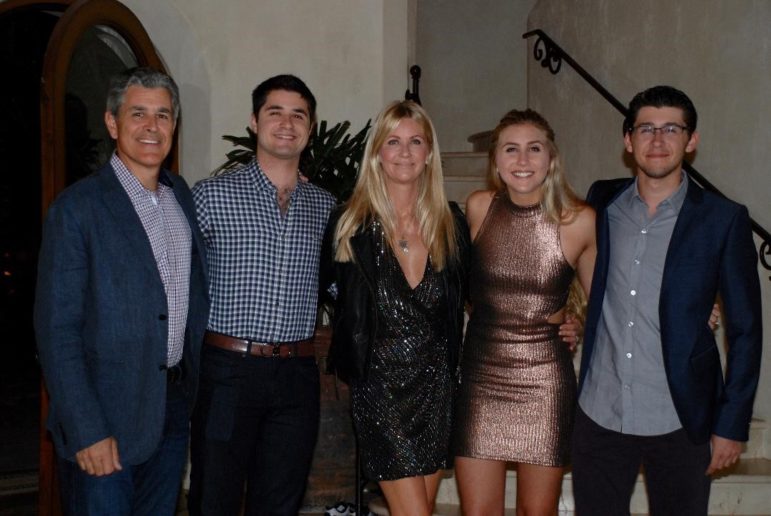 "Our support of the Corey Reich Tennis Center represents a commitment to maintaining a first class, accessible tennis facility in our community," said Shahan Soghikian. "Continuing the legacy of Coach Rothenberg and Landes' successful high school tennis program, which promotes teamwork, commitment and passion for a sport that can be played for a lifetime, is important to us. We want to recognize the perseverance, dedication, insights and indomitable spirit that Corey has brought to the program as a mentor and a coach for the past decade."
"We encourage everyone in the community to join us in supporting this project to improve and sustain local tennis," said Soghikian.
Currently scoped improvements include resurfacing the courts with a slipsheet overlay system; installation of new net posts and nets; installation of new fencing surrounding and new ball stop fencing between the courts; as well as drainage improvements at the west end of the complex.
With full community support, renovations will expand to include installation of new bleachers for spectators and tennis court benches for players; installation of new LED lights; installation of a new drinking fountain with water bottle filler; and a permanent Wall of Champions to recognize winning teams and players from PHS tennis teams.
Interested in donating? No donation is too small, and interested community members can donate online at http://www.prfo.org/corey. Information and schematics of the renovation can also be found at this address.
Fundraising will continue through May, and renovations are scheduled for Spring and Summer, 2019.
Piedmont Recreational Facilities Organization (PRFO) is a 501(c)3 entity that encourages and actively supports the development and/or improvement of public recreational facilities that serve residents of Piedmont without regard to age, race, creed, gender, sexual orientation, or ability.