The Piedmont Arts Fund Big Art Show closed on Saturday March 30th, 2019 with a recital by students in the Piedmont Unified School District and with many artworks finding new homes in Piedmont.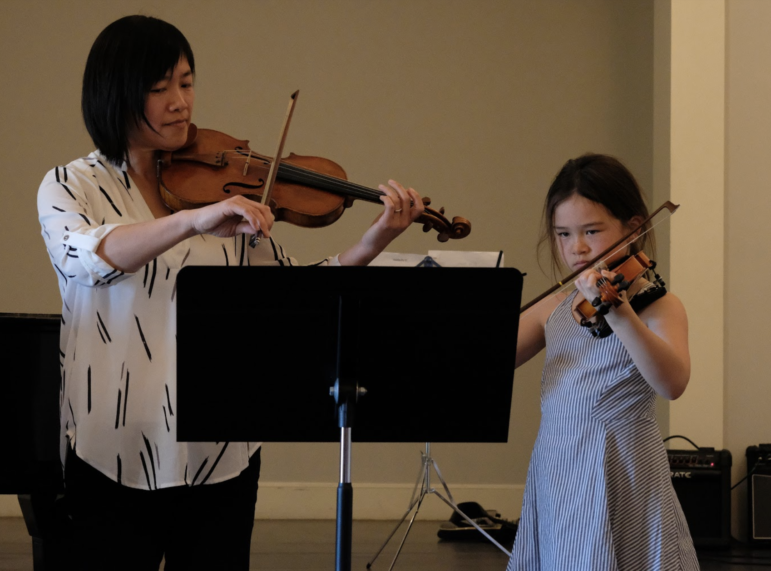 Students played at the Piedmont Center for the Arts to a full room. The recital featured Phoebe Kim (the youngest, a 1st grader at Beach Elementary), Charlotte Zhang on the piano, Josie Schuetz and Jane Lin playing a daughter/mother violin duet, Kasandra Dagnese on the violin, Jasper Schuetz, Jonah Kim, Evrim Duransoy, and Milo Bakshi, each playing piano, and Matteo Scanu and Aaron Brahma playing an electric guitar duet. It was a delightful end to a month of artistic events held at the Piedmont Center for the Arts, which included hands-on art activities and a student film screening hosted by Piedmont High School senior Alfonso Hollingsworth.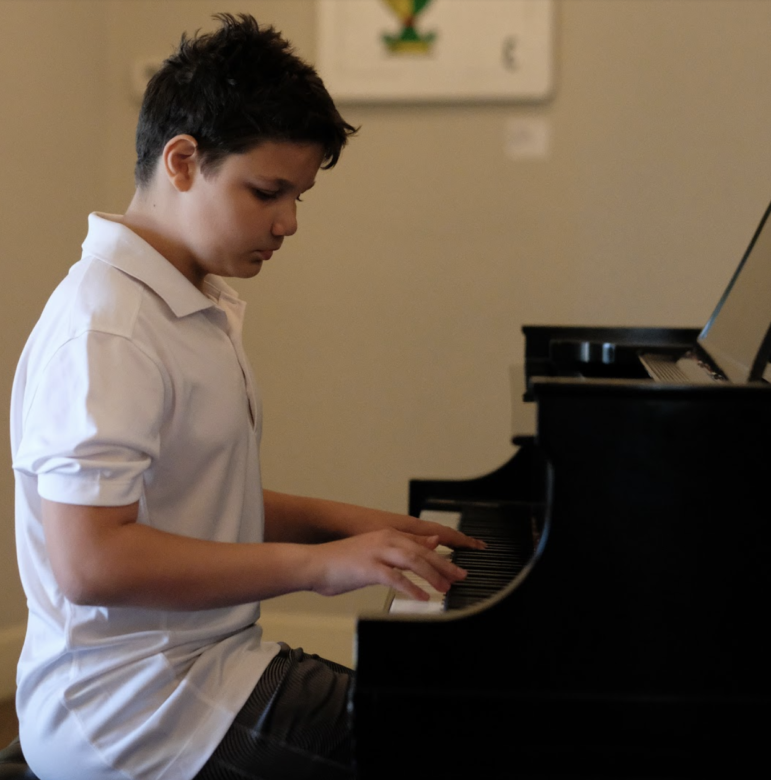 The Piedmont Arts Fund wants to acknowledge the many volunteers that made these events possible and all the community supporters who came out to support the events. Over the two weeks from the Piedmont's Got Talent Show to the Closing Concert of of the Big Art Show, we saw that visual and performing arts are thriving due to the generosity and support of the community. The Piedmont Arts Fund will continue to put on events to showcase the artistic abilities of our students and fundraise to support music, performing, and visual art programs in the Piedmont schools. To keep up to date on upcoming events or to donate, please visit PiedmontArtsFund.org.

---
Piedmont Arts Fund (PAF), the merged CHIME and PAINTS organization that supports arts education, contributed $65,000 this academic year to the Piedmont Unified School District (PUSD). PAF relies on donations through the Piedmont Store and through special events to support music, performing and visual arts education in all of the Piedmont schools. PAF supports art for TK-12 students including supplies, music instruction, integrated art, lunchtime art, 2D and 3D art, ceramics, photography, graphic design, band, orchestra, a cappella, choir, theater, dance, poetry, film, and arts-related books in the libraries. The breadth and depth of these offerings would be impossible to maintain without parent and community support. Learn more and make a donation at PiedmontArtsFund.org.

---
All photos by Andy Schuetz