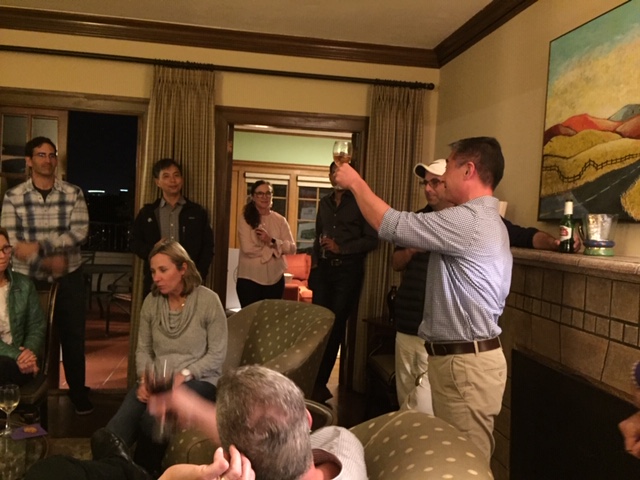 Three groups of Piedmont tennis players attended an event on March 30 to raise funds for the new Corey Reich Tennis Center (CRTC). The CRTC project is a public-private partnership that will renovate the Vista courts and provide funding for long-term maintenance of the facility. The non-profit Piedmont Recreation Facilities Organization (PRFO) is coordinating the private fundraising. For more details and to make a gift, please visit the PRFO website at www.prfo.org/corey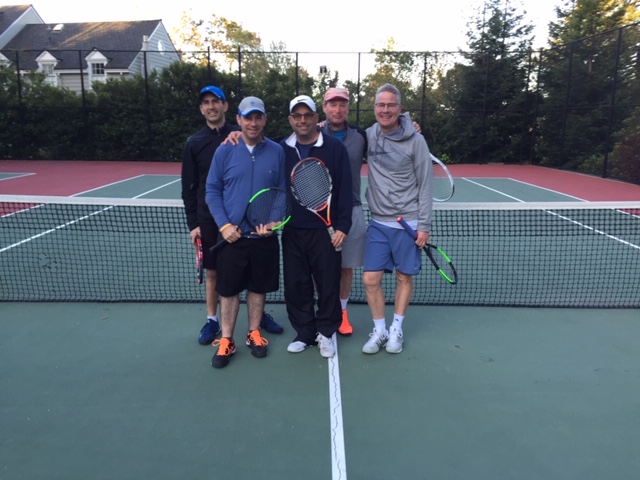 Bernie Yu and Elaine Lo hosted the event. Yu, along with Andy Filler and Barbara Love, who also attended the event, are all members of the CRTC Committee, which works in conjunction with the Piedmont Recreation Commission. The players in attendance included a men's group of about 40 who play at the current Vista courts (soon to be renamed the CRTC) on Saturday mornings; another men's group of about 10 who play on Sunday mornings at the Park courts behind the Community Center; and a mixed doubles group, the "Sunday Swingers", who also play at the Park courts.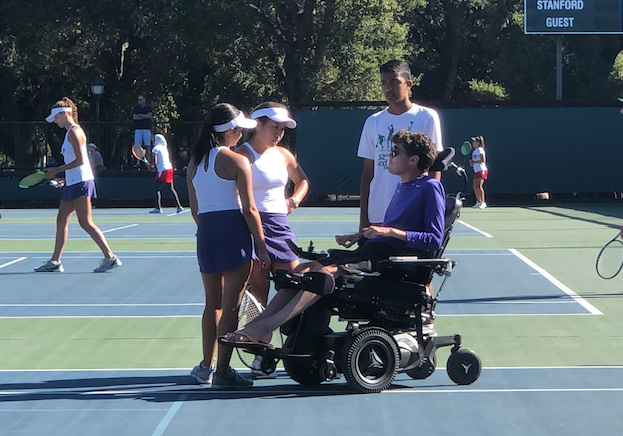 A 2004 graduate of Piedmont High and member of the men's tennis team, Corey Reich was diagnosed with ALS in 2007 while attending Middlebury College. After graduation, he returned to Piedmont and has served as assistant coach of the men's and women's tennis teams ever since. Corey is a powerful and inspirational coaching presence every day of these teams' seasons, and has been instrumental in the continued success of the PHS tennis program, the most successful in school history. Recent men's varsity team captain Rohan Srivastava gave a moving speech about Corey at another recent CRTC fundraising event. Read Rohan's speech here.
The City's currently scoped and approved improvements for the CRTC project include $250,000 for:
Resurfacing with a slipsheet overlay system
Installation of new net posts and nets
Installation of new fencing surrounding the Center
Creation of new ball-stop fencing between courts
Drainage improvements at the west end of the complex
PRFO is trying to raise an additional $500,000 in community support over the next 4-6 weeks that will allow for additional court renovations:
Installation of new bleachers for spectators and tennis court benches for players
Installation of new LED lights
Installation of a new drinking fountain with water bottle filler
Permanent Wall of Champions to recognize winning teams and players from Piedmont High School tennis teams
Preliminary design schematics are posted on the PRFO website atwww.prfo.org/corey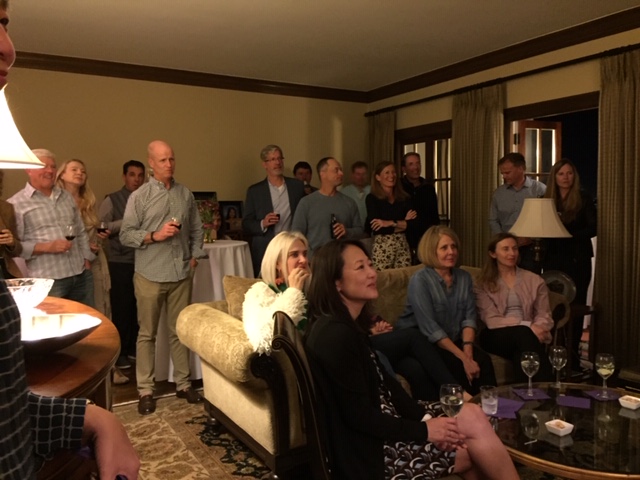 As Yu mentioned in his remarks at the event, "since we all use and benefit from the town courts regularly, we're hoping to encourage all players in the community to consider supporting this effort. This will be a great partnership to improve and preserve our beloved courts."