From an email sent to parents on Monday, April 22 by the Piedmont Unified School District:
While students and staff were away from campus, we demolished nearly all of Alan Harvey Theater. The remaining work involves demolishing the last intact part of the theater foundation and breaking up the concrete, and this work is unavoidably loud. To mitigate the impact on the school community, this work will be done outside the school day, between 3:30 and 6:00 pm each day this week. We expect this work will be completed by this Friday.

After demolition is completed, it will take roughly two more weeks to haul the concrete debris off site. After the site is cleared of all debris, we will grade (flatten) the site to prepare for the June 1 start of construction.

To reduce congestion around the active construction area and promote pedestrian safety, please drop off and pick up your students at least one or two blocks from the Magnolia Campus, and please avoid driving on Magnolia Avenue between Hillside and Highland Avenues to the extent possible. Thanks for your cooperation as we work to improve school facilities.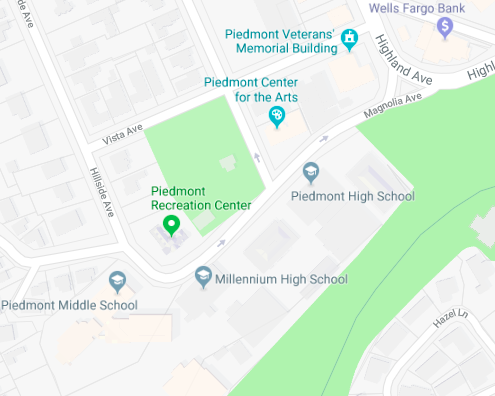 If you have questions or concerns, please contact Director of Facilities and H1 Program Manager Pete Palmer at ppalmer@piedmont.k12.ca.us